When was the last time you hosted a lunch for your girlfriends?
For me, it's been a long time… I've been a stay at home / work from home mom for 10 years now, and I can count on one hand the number of times I've actually had girlfriends over during the day for lunch. I get so stuck in my routine and always think that entertaining needs to happen in the evening, at dinnertime, but we all need to eat lunch, right?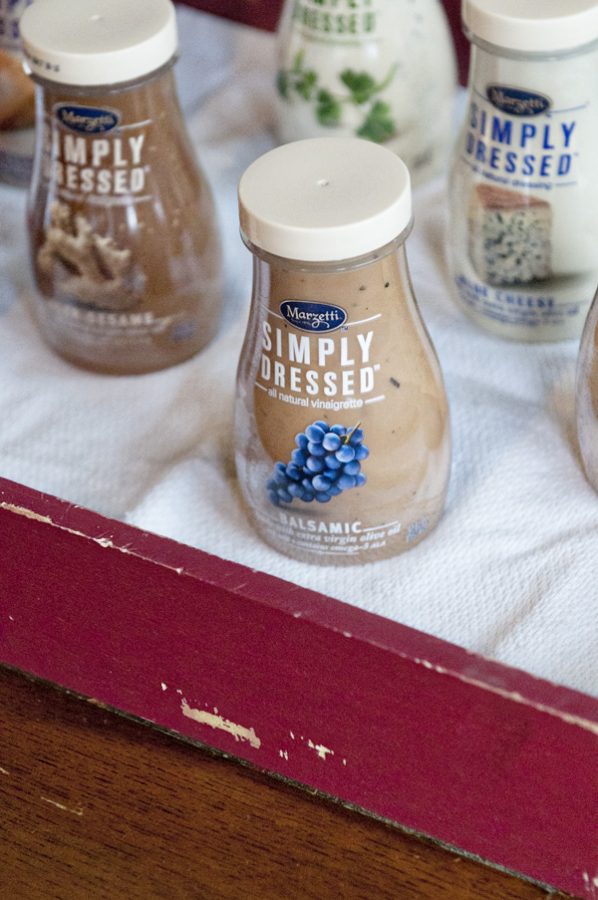 Marzetti's Simply Dressed Salad Dressing gave me the gentle push I needed to have some girlfriends over to share lunch. Can I say this was probably the easiest "party" I've ever had? Armed with a selection of Marzetti's Simply Dressed all natural salad dressings and a wide variety of salad toppings, I set everything out and we had a "build your own" salad lunch.
The kids were playing nicely, and it was a rare occasion that the 5 of us took a break from our actual work day and gathered together for great food and conversation. We spent a little over an hour together, so it wasn't a huge break in our day, but it was just enough to realize that we need to do things like this more often!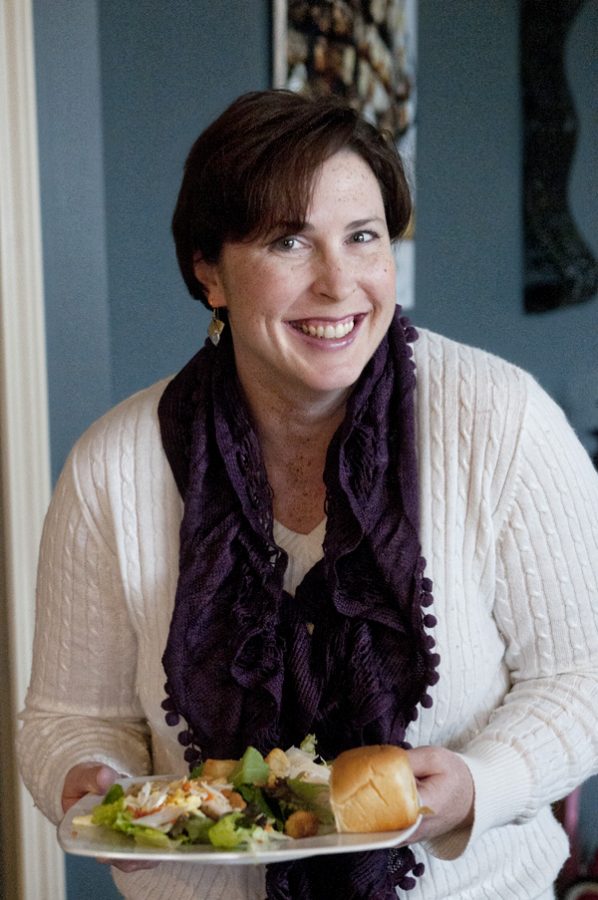 Thanks to my friends Sara (at top), Jenny (above),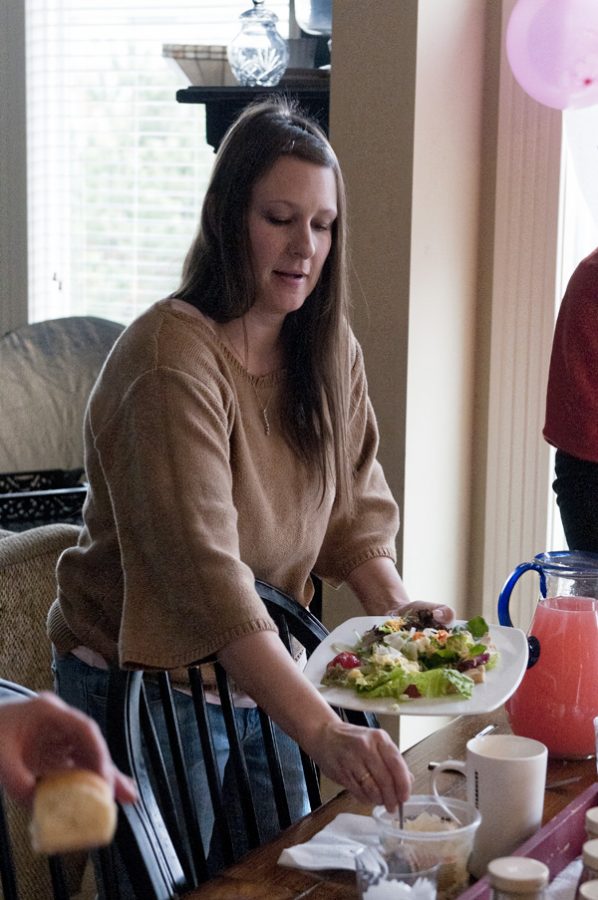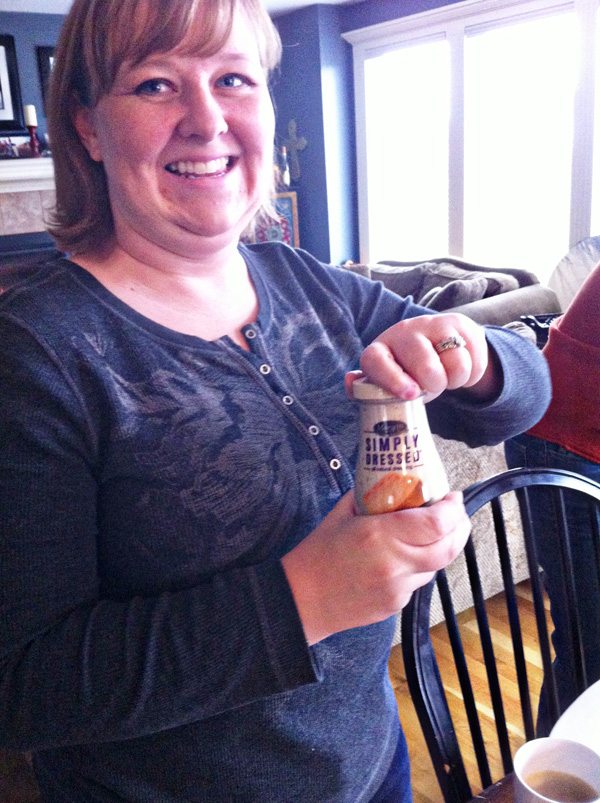 and Heather from Scraps by Heather for taking the time out of your days to join me for lunch! I adore you ladies and can't wait to do it again 🙂
And thanks to Marzetti's Simply Dressed Salad Dressing for reminding me that entertaining doesn't always have to be complicated. A simple salad bar with a variety of great salad dressings, some good friends and a little time is all you need!
Marzetti's Simply Dressed Salad Party Giveaway!
Marzetti's has offered to give one lucky Dine & Dish reader the opportunity to "do lunch" with your own friends by sharing one Marzetti's House Party Kit. Included in this giveaway is:
For the Host:
•    8 Coupons for Free Simply Dressed®
•    1 Simply Dressed® apron
•    2 Salad To Go Bowls (one is for a guest)
For the party:
•    13 Insulated grocery totes
•    13  Coupons for $1 off Simply Dressed®
•    13 Simply Dressed® recipe cards
To enter the giveaway to host your own Marzetti's Simply Dressed Salad Party, follow the instructions in the Rafflecopter widget below. Thanks for participating and good luck!
Disclosure: I was given a salad party kit to host my friends for lunch as well as am being compensated as part of an ongoing relationship with Marzetti's Simply Dressed. All opinions expressed are my own.