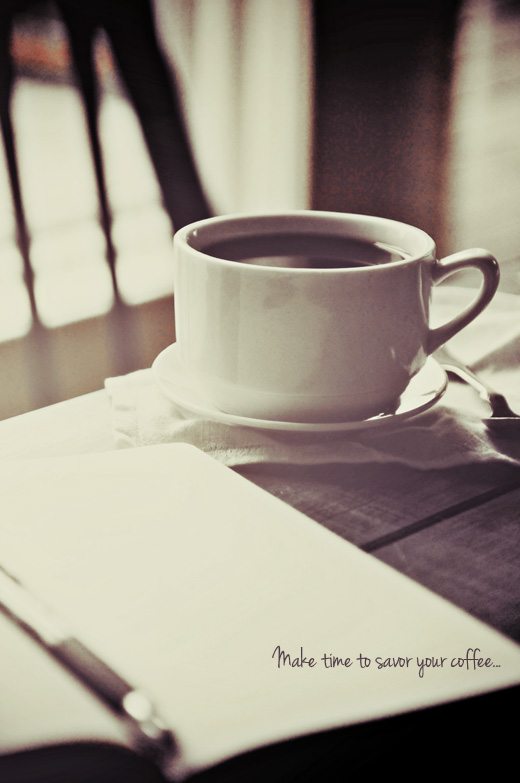 Today is a busy day. I'm headed to Charlotte, NC to speak at the Type A Conference.
In case you didn't already know… I am not Type A. Therefore, all of my packing, planning, shopping, getting the kids ready for me to be gone for 4 days, etc. is being crammed into the first half of today.
Like most mornings, I woke up early, grabbed my phone in a groggy state and participated in my daily therapy session… a quick glance into my friends lives on Instagram. As I was doing it, I came across a photo and some compelling words from my Instagram friend, Jennifer, of the blog The Divine In Everything. She said one thing in the context of a post that changed the potential pace of my day… she said "a rushed cup of coffee is totally pointless." That wasn't even the message of her post, but it is what stood out for me on this day where my mind was running over all the things that needed to be done.
My track was changed… I sat down this morning and slowly and sweetly enjoyed a cup of coffee. More so, I sat down, without the buzz of technology or the clatter of voices… in the quiet…and savored the fleeting moment of calm this morning.
I hope you take the time today to not only smell the roses, but to slow down and savor a moment of your own.
Enjoy.