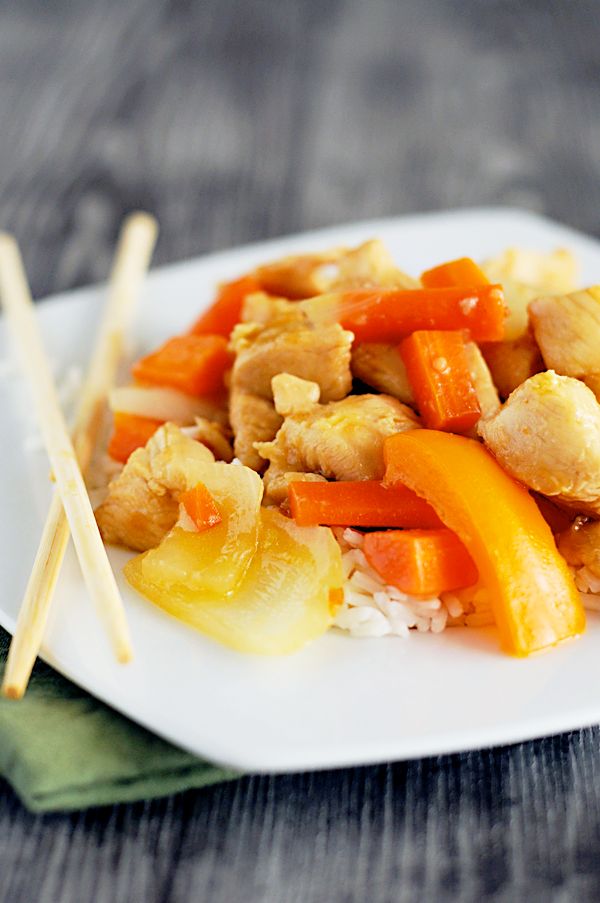 Please tell me I'm not the only one who does this. I get all motivated to do something and then an event… being sick, crazy schedule, full moon… something out of the ordinary comes up and I fall right off the wagon. I get in these spurts with menu planning where I do really great and then before I know it a couple of weeks go by and I realize we've fallen into old bad habits.
So, this week I'm on the wagon – I have my menu planned, groceries purchased and the motivation to hopefully get me through to next weekend's menu planning session again. You would think that simply looking at my bank account on the weeks that I menu plan versus don't would be motivation enough to keep me consistent! We do so much better, which means more fun money, when I plan out our meals and stick to it.
Here is my menu for this weeks Menu Plan Monday at I'm An Organizing Junkie:
Coming up this week on Dine & Dish:
If you are looking for something quick and easy to add to your weeknight menu, this Chicken Stir-Fry recipe is a regular on our menu. Switch up the veggies for what your family likes and will eat!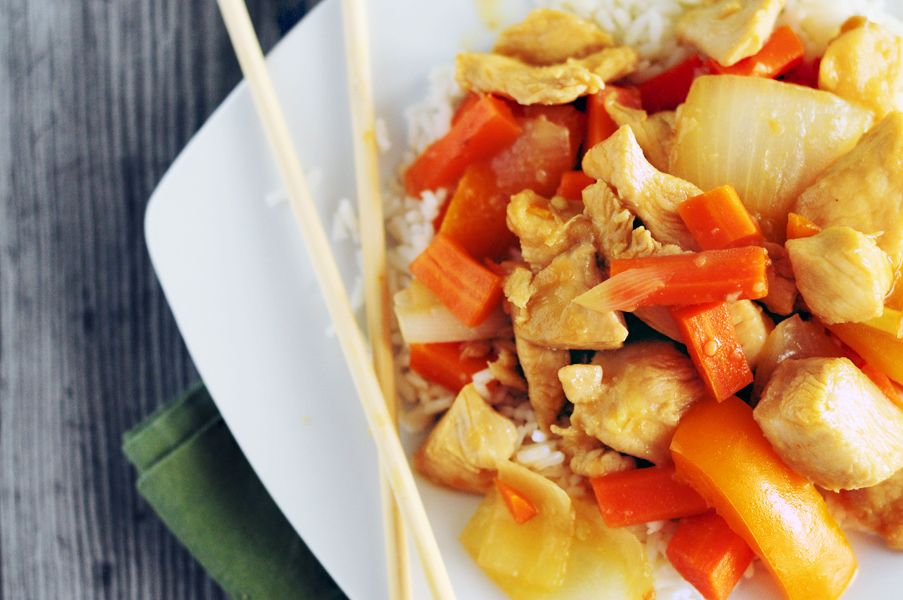 Chicken Stir-Fry (adapted from Recipezaar)
Cut chicken into 1/2 inch strips; place in a resealable plastic bag.
Add cornstarch and toss to coat.
Combine soy sauce, ginger, and garlic powder; add to bag and shake well.
Refrigerate for 30 minutes.
In a large skillet or wok, heat 2 tablespoons oil; stirfry chicken until no longer pink, about 3-5 minutes.
Remove and keep warm.
Add remaining oil; stir fry bell peppers, carrots, and onion for 4-5 minutes or until crisp-tender.
Add chicken broth.
Return chicken to pan.
Cook and stir until thickened and bubbly.
Serve over rice.