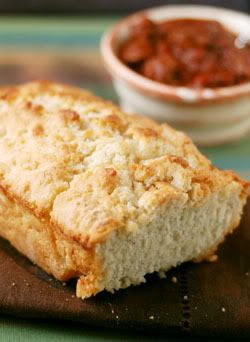 Have you ever had a really strong belief about something only to be proven wrong? There are so many things these days that if you base it on face value without doing your research, eventually you will be proven wrong.
Let me give you an example. You know how when you go to pick up your kids to school, you see moms in the carpool line or standing outside the school to pick up their kids. You look around and immediately peg them to be one way or another. You don't do it on purpose, but your mind tends to wander… "Look at her…totally high maintenance", "She has it all together… look at her with her perfect hair, well dressed kids and pda.", "She must be some kind of coffee addict… every time I see her she has a cup of coffee in her hand. How hard is it to walk two blocks to school without a cup of coffee?"
Several years ago, there was a lady I had seen around town. She was at church, at school, at neighborhood functions. For some reason, she and I never spoke. We'd brush past each other and say hi, but we never had the chance to talk or get to know each other. I just assumed, because she was always so aloof and quiet that she was a snob… too good to have anything to do with the rest of us.
Fast forward a couple of years and this woman and I got put in a task group together. I saw her walk in and immediately felt disappointed that we were going to have to work together. She sat down, turned to me and said, "I have seen you around here for the past few years and am so excited to finally get the chance to work with you and know you!" Ugh – did I feel like the biggest snot in the world or what? After I let my initial beliefs about her slide, we worked well together and now she is one of my best friends.
We miss out on a lot of great opportunities when we have preconceived notions and don't take the opportunity to really look into something or someone. Beer Bread was that way for me. Several years ago when beer bread became really popular, a friend of mind had some out at her house. I'm not a fan of beer at all and just assumed that because it was made of beer it would have a heavy beer taste. I passed on tasting it based only on my misconceptions.
Beer bread has a very slight yeasty taste… it is soft in the middle and has a gorgeous, buttery outer crust. The best part about it is this delicious loaf of bread can be on your table in about an hour. If you are a mom, you know how wonderful a bread recipe has to be if you can make it and have it ready by dinner time… even if you remember to make it at 5pm.
Put your misconceptions aside and give beer bread a try. Once you do, you will be sorry you didn't give it a chance earlier!
Beer Bread – Adapted from Recipezaar
Preheat oven to 375 degrees.

Mix dry ingredients and beer.

Pour into a greased loaf pan.

Pour melted butter over mixture.

Bake 1 hour, remove from pan and cool for at least 15 minutes.
Beer Bread is so versatile too! Check out what these other food bloggers have done to make their beer bread unique: