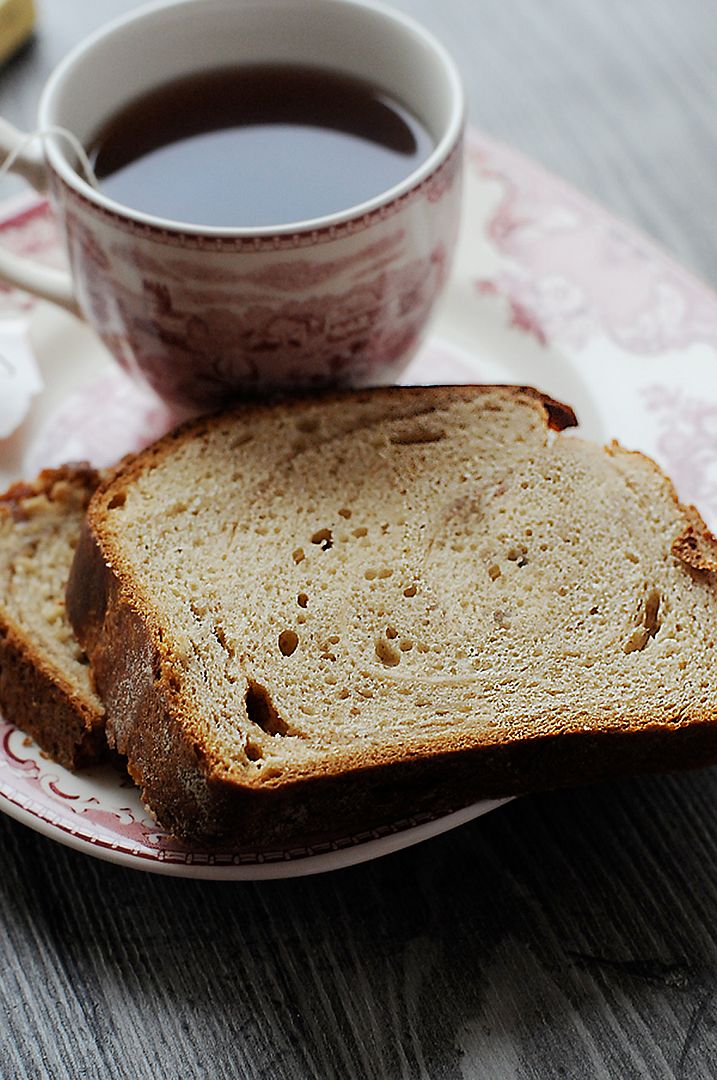 Before I had kids, back when I was working 60-70 hours a week trying to get ahead in my career, I would dream about being a stay at home mom. I would picture myself getting up early in the morning, catching up on the news each day by watching The Today Show, pouring myself a nice cup of hot tea and enjoying a nice leisurely morning with my baby.
Little did I know that once I began having kids, my mornings would look nothing like my dreams. Who knew that my alarm clock would no longer be needed as my bundles of joy would be up and wailing before the crack of dawn? Showers, if they were taken that day, would be with a baby bundled in a bouncy seat near by or a baby monitor in full view with flaring red lights indicating that my little one needed some attention. Oh and that fantasy about watching the Today Show and sipping hot tea? Has not happened one single time in my 8 years of parenting.
There are some mornings, like this morning, where I get a little taste of what that ideal morning would be like. All four kids get up and get ready without much intervention, we come downstairs and gather around the table ready to dive into the Cinnamon Swirl Bread I made the night before. I do get a cup of tea, but instead of listening to the news of the morning delivered by Matt Lauer, my news comes in the form of four little chatterboxes making me giggle at their views on life and the world. And that's when it dawns on me…I would gladly trade my present reality for a million fantasies of my past.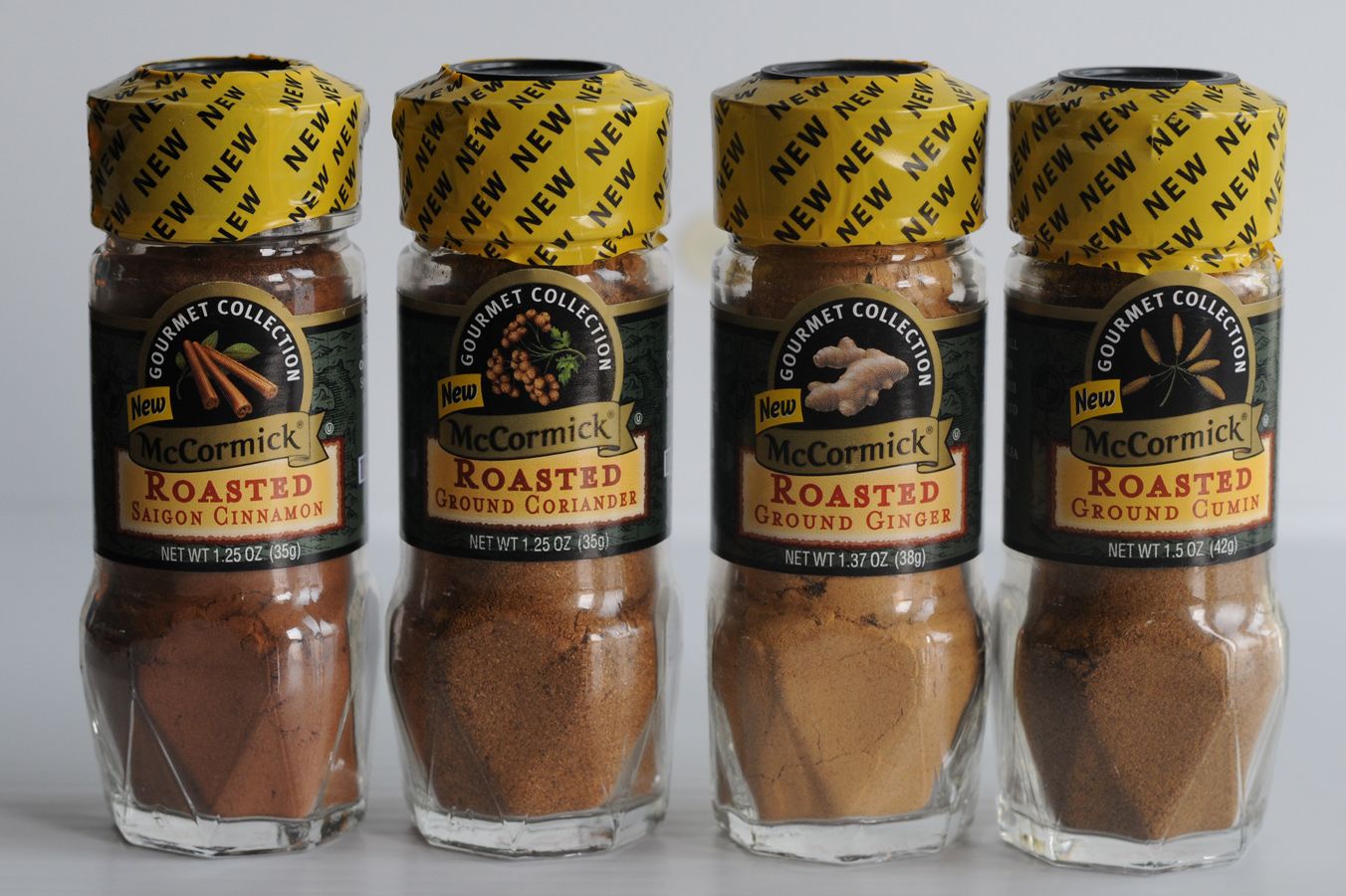 This recipe for Cinnamon Swirl Yeast Bread features a McCormick Roasted Cinnamon Spice, which just so happens to be part of the spice prize package being given away over at Food on the Table. Head over there before December 7th to enter the giveaway and check out my guest post about my first cooking experience with Chicken Thighs! (Plus, I've shared an amazing recipe for Honey Spiced Chicken Thighs. So delicious!)
Have a perfect start to your morning by pairing this bread with a cup of homemade Peppermint Hot Chocolate!

Recipe: Cinnamon Swirl Yeast Bread (slightly adapted from the wonderful blog, Honey & Jam)
1 envelope (2 1/4 tsp) active dry yeast
2 cups warm milk (about 110 degrees)
7  cups all-purpose flour, plus more for dusting
1 stick butter, room temperature, cut into pieces, plus more for pans
½ cup sugar
2 eggs
2 ½ tsp coarse salt
1 Tbsp ground cinnamon
Filling:
1 cup sugar
1/2 cup brown sugar
2 Tbsp ground cinnamon
1. In the bowl of an electric mixer, sprinkle the yeast over the warm milk and whisk to combine. Add the flour, butter, sugar, 2 eggs, and salt. Attach bowl to mixer fitted with the dough hook. Mix on low speed until all the ingredients are well combined, about 3 minutes. Raise speed to medium-low, and continue to mix until the dough is completely smooth and pulls away from the sides of the bowl, about 3 minutes more.
Turn out the dough on a lightly floured surface. Pat out the dough into a big round. Sprinkle with cinnamon and knead and fold until they are just incorporated. Place the dough in a lightly oiled bowl, and cover with oiled plastic wrap. Let rise in a warm place until doubled in size, about 1 hour.
3. Return the dough to a lightly floured work surface, and pat into a round. Fold the bottom third of the dough up, the top third down and the right and left sizes over, pressing down the seal. Return the dough into the bowl and let rise again until doubled in bulk, about 40 minutes.
4. Make the filling. Combine sugar, brown sugar and cinnamon with 2 Tbsp water in a small bowl.
5. Generously butter two 9 by 5 inch loaf pans set aside.
6. Return the dough to a lightly floured work surface, and divide in half. Roll each half out to a large rectangle, a bit bigger than your loaf pans – about 10 inch. Brush with beaten egg and sprinkle each with half of the filling.
7. With the short end of the rectangle facing you, fold in both of the long sides of the dough in. the roll the dough towards you, gently pressing forming a tight log. Roll back and forth to seal the seam. Place loafs in the prepared pans. Cover loosely with oiled plastic wrap, and let rest in a warm place, about 30 minutes. Meanwhile, preheat oven to 375°F.
Transfer pans to the oven. Bake, rotating pans halfway through, until loaves are golden brown, about 55 minutes. Turn out the bread onto a wire rack to cool completely before slicing.
You will notice that my bread doesn't have a any "swirl". I failed to seal the edges of my bread completely and a lot of the filling came out into the loaf pan. The flavor was still there, but not much swirl. To see what the bread should look like with the beautiful cinnamon swirl, check out the photos at Honey & Jam.