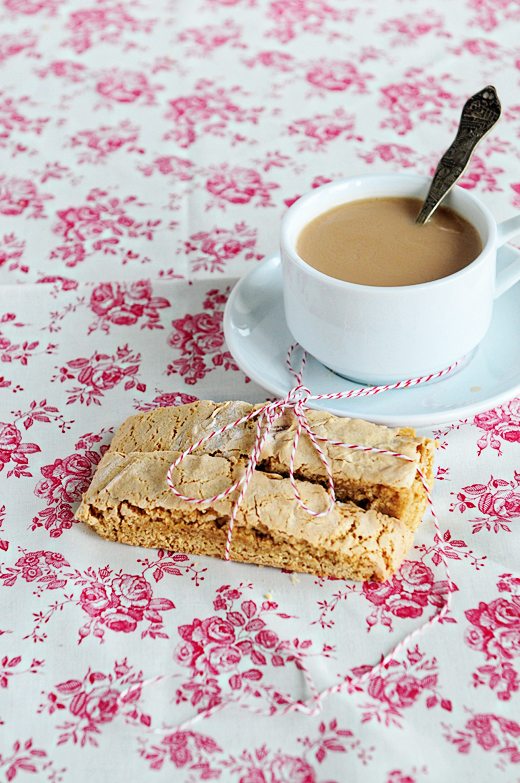 I finally get the love people have for Biscotti. I honestly didn't understand it before. Why was there such adoration for a crunchy type treat that seemed to be having an identity crisis? Is it a cookie or is it a biscuit? Besides that, all the Biscotti I had in the past seemed dry and way too crunchy for my taste.
Once I started drinking coffee, it finally sank in. Biscotti is the perfect, dip in your coffee or eat alongside a hot cup of tea kind of treat. The sweet, crunchy texture of the biscotti and a warm beverage are the ideal combinations. There are so many different Biscotti recipes out there. When I was looking through my pantry trying to decide what kind of Biscotti to make with my coffee, I found a jar of Biscoff spread. How about Biscoff Biscotti? If you love Biscoff cookies and love Biscotti, then Biscoff Biscotti is one tongue twister sure to please your taste buds!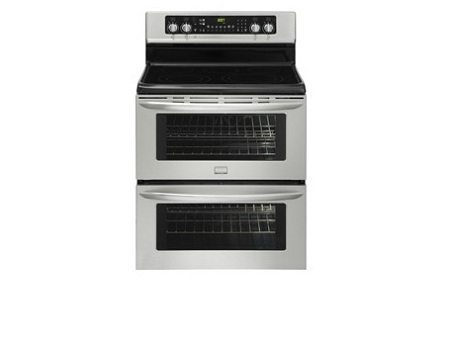 On a side note – one other thing I discovered about Biscotti is that I love it best when warm. A warm Biscotti alongside a warm cup of coffee is perfection in the morning. My Frigidaire Symmetry Double Oven just so happens to have a "warm" feature, which I use all the time (it very well might be my favorite feature of the oven). I turn one of the ovens on to "keep warm" and keep pancakes and waffles warm, warm up homemade bread and now… I warm up my Biscotti in the oven which keeps it nice and crisp, just the way it should be! However you like your Biscotti… warm, cold, hot or don't care, if you love Biscotti and you adore Biscoff cookies, you will really enjoy this recipe!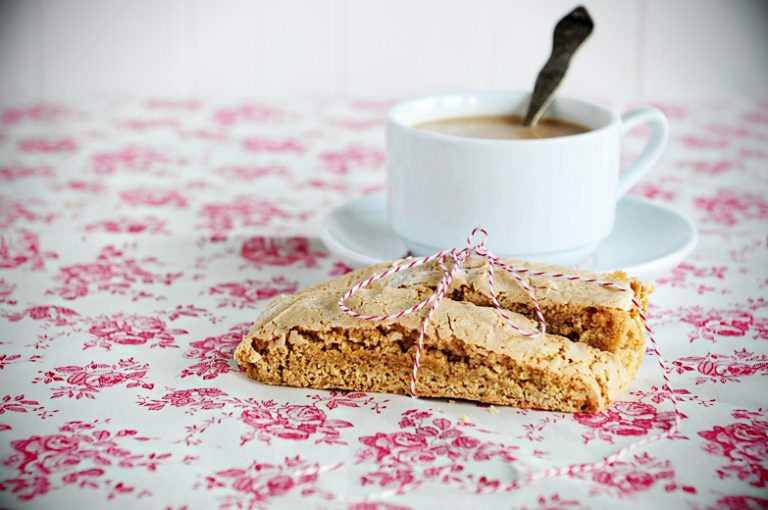 Disclosure: This post was written as part of my participation as a Frigidaire Test Drive Mom. I was given a Frigidaire Symmetry Double Oven Range to keep to facilitate my review. All opinions expressed are my own.
Biscoff Biscotti
Biscoff Biscotti
Ingredients
2 3/4

cups

flour

1 3/4

cups

sugar

1

teaspoon

baking powder

1/2

teaspoon

salt

1

teaspoon

cinnamon

3

eggs

beaten

1/3

cup

Biscoff spread

1/4

cup

water
Instructions
Preheat oven to 350°

In a large mixing bowl, beat together eggs, Biscoff spread and water. Slowly add flour, sugar, baking powder, cinnamon and salt. Mix until well incorporated.

In a large mixing bowl combine the flour, sugar, baking powder, and salt.

Divide the dough into two portions, and form each into a log approximately 3 inches in diameter. Place the logs on the cookie sheet about 3 to 4 inches apart and flatten them slightly with the palm of your hand.

Bake in preheated oven until light brown, about 40 minutes, take out of oven; turn oven down to 300°F; let logs cool for 10 minutes, then cut at angle into 3/4-inch thick slices; Place slices, cut side down on cookie sheet and bake until crisp, about 20 minutes, enjoy.
Disclosure: This blog post contains affiliate links. As an Amazon Associate, I earn from qualifying purchases.