A Culinary Tour of Omaha, Nebraska including all the must stop restaurants and the best food and drink to order.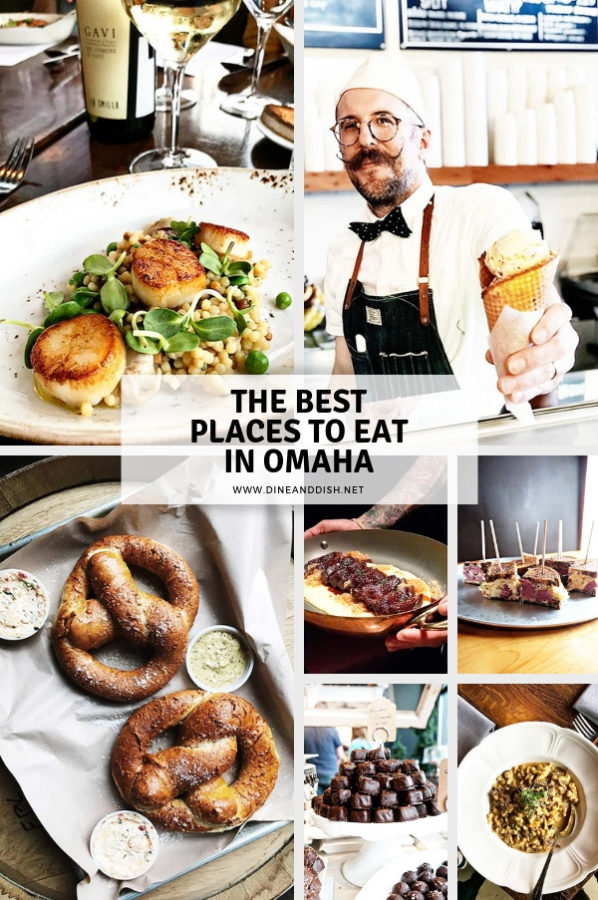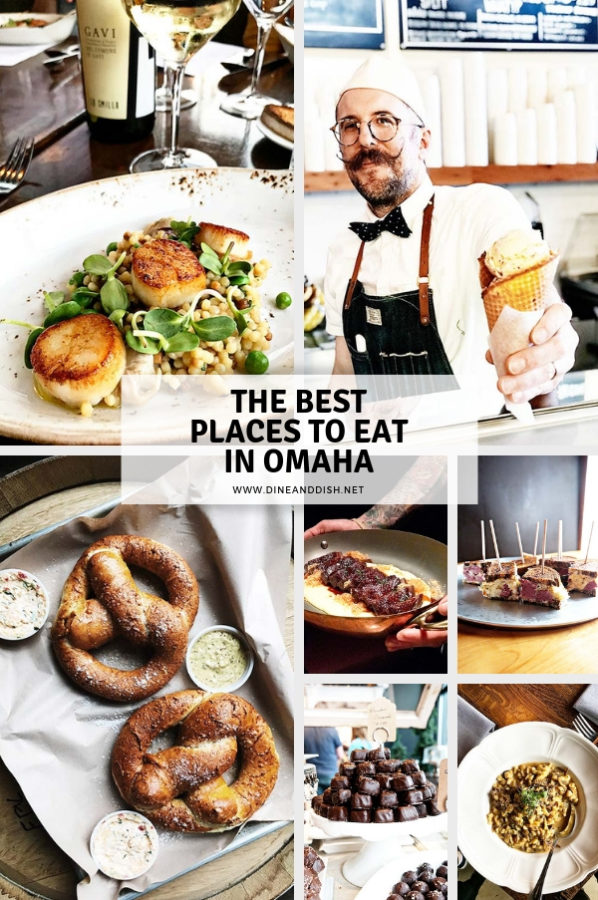 My family is headed to Omaha, Nebraska this weekend to cheer on my husband as he runs the Omaha Marathon. As I was planning out our weekend, (while my husband is a healthy marathon runner, the rest of us plan to eat and eat and eat!) I realized I never shared some of my favorite places to eat in Omaha with you.  I visited Omaha a few months ago and had the opportunity to take a Culinary Tour of Omaha through Omaha Culinary Tours in collaboration with Visit Omaha.  Through that tour I discovered that Omaha has the most restaurants per capita of any US city and is a hotbed of amazing food and talented chefs. I can't believe how well we ate that weekend and how incredible all the restaurants were. I'm excited to share with you my favorite places to eat in Omaha!
Before I start, I have to tell you…if you visit Omaha, you MUST contact Kristin with Omaha Culinary Tours. I can't rave enough about how fun she was and how great this tour was. Check out their top hit tours here (they have different tours for everything!) and get tickets ASAP. I promise it will be some of the most fun you've had in Omaha! (The following are in the order of each restaurant we visited).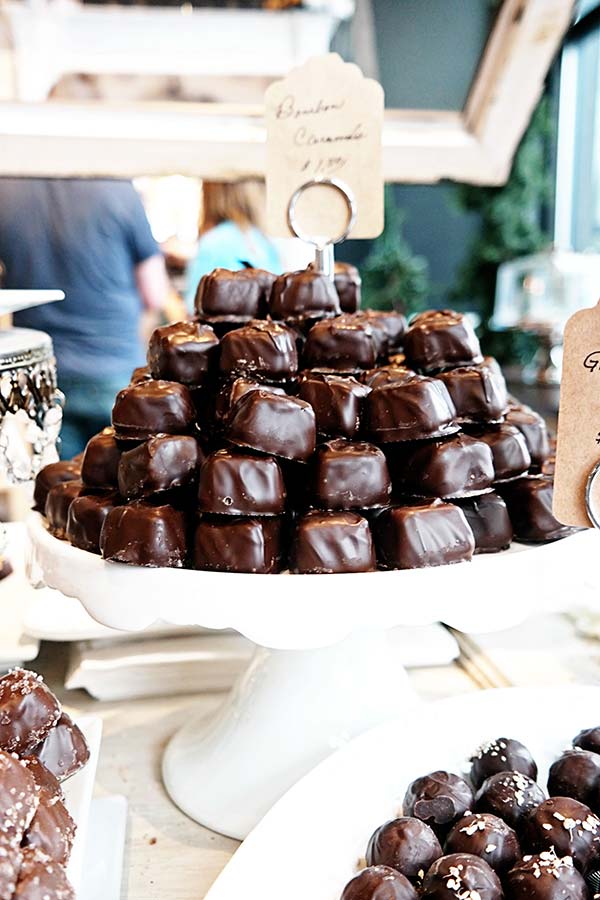 The Coridal Cherry at 16939 Wright Plaza, Suite 143 is the first place I'm heading to when we get into Omaha tomorrow. This adorable shop, made extra famous when Oprah featured this beautiful cordial cherry nativity set in her Favorite Things, is a one of a kind chocolate shop with anything you could possible want. Definitely check out their inspiring entrepreneurial story on their website, and while you are there make sure to shop for some hand sculpted, one of a kind cherry cordial creations. I've never seen a more beautiful chocolate shop in all my life. I can't wait to visit again! (And you can bet a lot of people I know will be getting gift boxes from The Cordial Cherry this Christmas!)
Next up is Dante at 16901 Wright Plaza, Suite 173 (a few doors down from The Cordial Cherry). At Dante, you'll be treated to an unforgettable meal created by one of the most creative chefs I've had the pleasure of meeting. Chef Nick Strawhecker has a passion for locally sourced, seasonal ingredients, so much so that much of their menu changes on a daily basis based on what he can source around the area and what's in season. Of course the scallops above weren't sourced from Kansas, but they were plucked from the ocean just the day before and shipped to be on our table the next night. When you visit Dante, definitely try the scallops or the fresh ravioli. If you are up for something a little more casual, their wood fired pizzas are said to be the very best.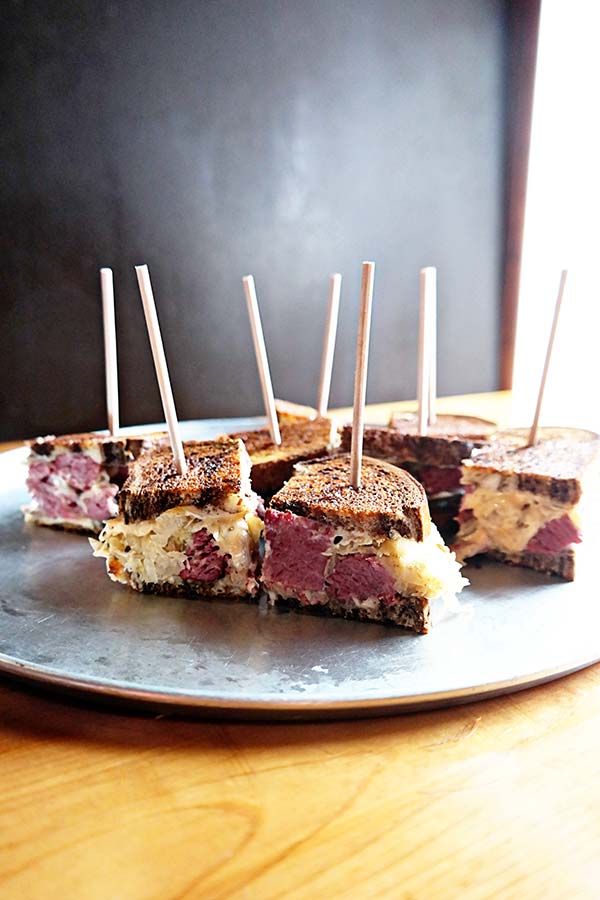 When you talk to anyone who went to college near Omaha, chances are they are very familiar with The Crescent Moon, a restaurant and ale house at 3578 Farnam Street. If you mention The Crescent Moon to anyone in Omaha, you'll hear all about their craft beer selection and their world famous Reuben Sandwich. Even if you think you don't like Reubens, you can't come here without trying one. It's a must…just trust me. I generally just think Reubens are ok, but I can't stop thinking about how tender and good the Reuben from The Crescent Moon was. I'll be stopping by there this weekend to grab a Reuben and to give Nick the chance to shop their huge selection of craft beer.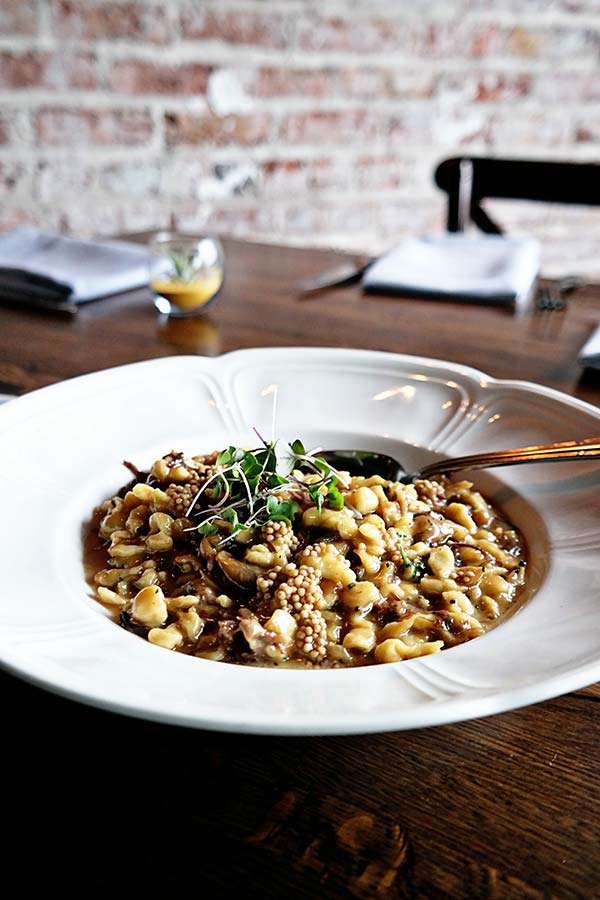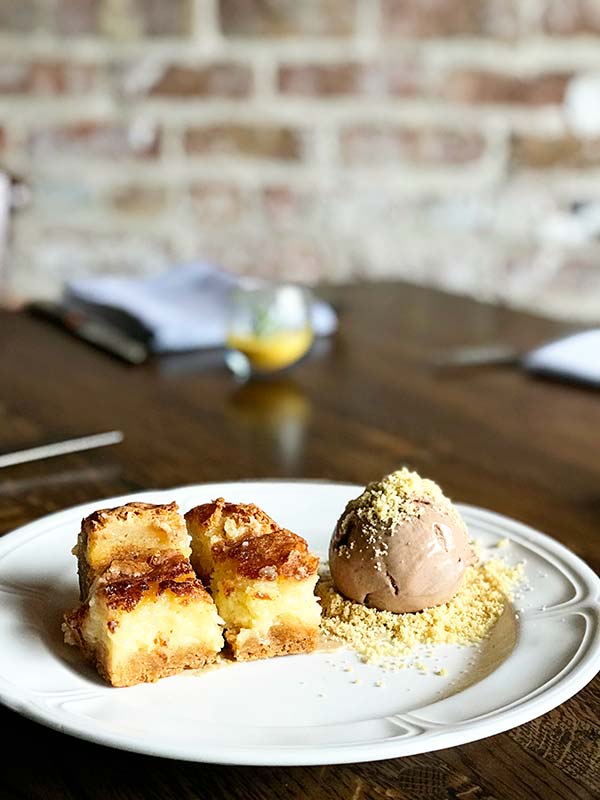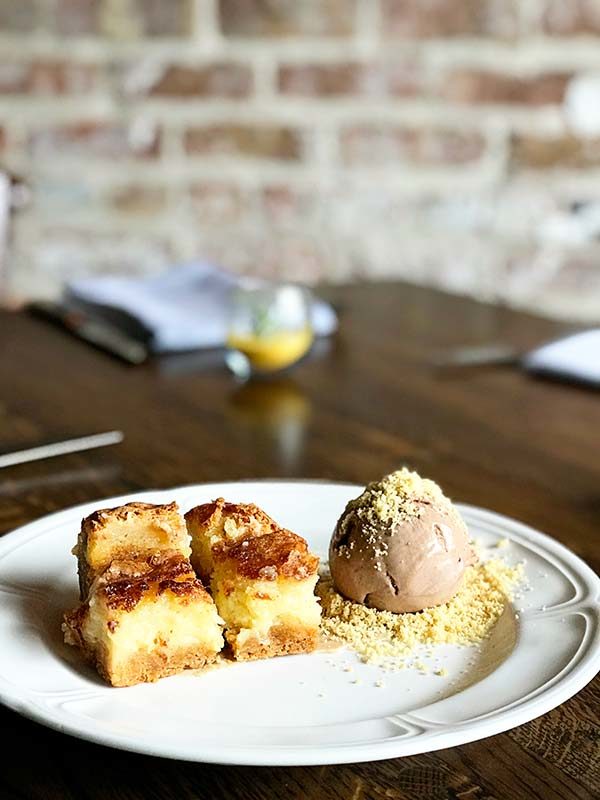 Stirnella is a MUST stop for anyone visiting Omaha who is looking for a unique dining experience. Located at 3814 Farnam in the heart of the Blackstone district, Stirnella takes locally sourced, seasonal ingredients and turns the expected into the unexpected. Take the Spatzel above…it was one of the most flavorful, unique yet comforting dishes I have ever had. In addition, they served a beet risotto that was to die for…and I HATE beets. I noticed that they currently have a Sweet Corn Risotto on their menu. You can bet I'll be making a stop into Stirnella this weekend to give their current risotto a try. If it's anything like what I had in the spring, I know it'll be well worth the visit. (I have to also say – in addition to the risotto I'll be getting a side of Ooey Gooey Butter Cake. Holy yum. Don't leave without trying it!).
I'll start out by saying, I have a favorite ice cream place in Omaha owned by a long time friend, so when I heard we were visiting someplace different I was skeptical. Is Omaha big enough for more than one exceptional creamery? You bet it is! Coneflower Creamery, located at 3921 Farnham Street, was a pleasant surprise. First of all the owner, Brian Langbehn (pictured above), is so passionate about fresh ingredients and artisan ice cream. The care that goes into each scoop is evident at first bite. I had an Ooey Gooey Buttercake theme going on in Omaha and chose that as my flavor, and it did not disappoint. I'll be making a second visit there this weekend and hope to see Brian and his awesome team behind the counter, making ice cream dreams come true! Check out their creative flavors and tell me what you would try.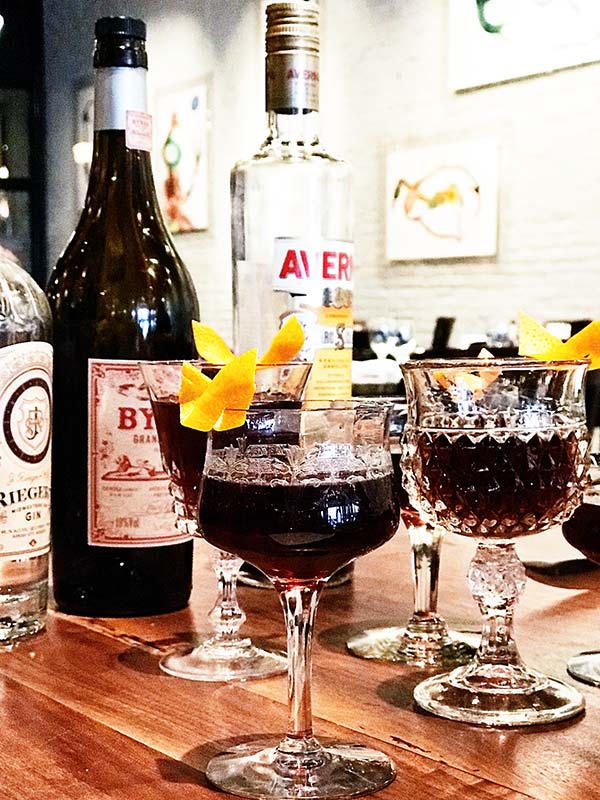 I'll be 100% honest…by the time we pulled up to Le Bouillon, located at 1017 Howard Street (in the heart of the old market district), I was SO stuffed. However, being the giver I am, I took one for the team and kept on eating and drinking. Le Bouillon is located in such a unique and beautiful space (ask your server about the building history), but the atmosphere is only part of the appeal. At Le Bouillon you'll be treated to the comfort foods of rural France. I highly recommend getting the Croque Monsieir with a side of Hand Cut Pommes Frites. For an extra special treat, ask the bartender to mix you up their special twist on a Negroni cocktail. So so good!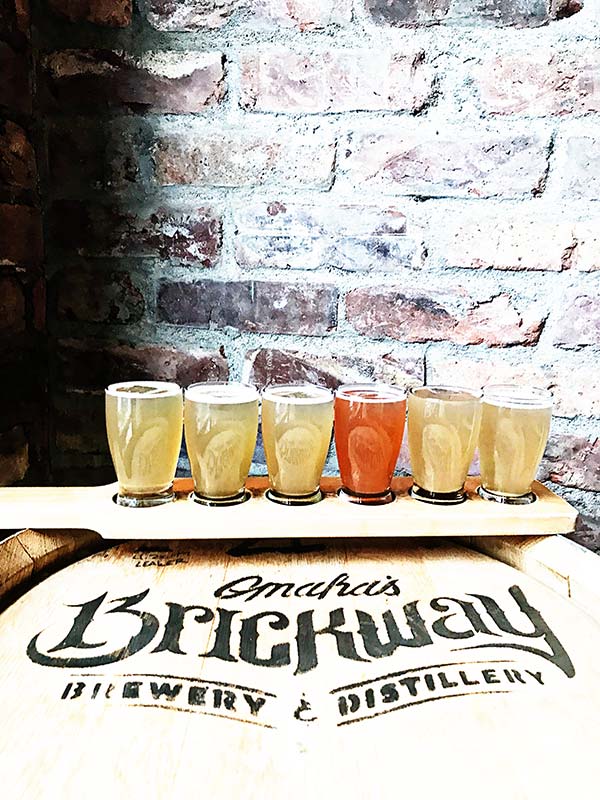 Omaha's Brickway Brewery & Distillery
I can't wait to take my husband Nick to Omaha's Brickway Brewery & Distillery located at 1116 Jackson Street. If we are lucky we'll run into the owner, Zac Triemert, one of the most passionate people I've met in the brewing and distillery industry. Zac knows his stuff, isn't afraid to experiment, and is a perfectionist when it comes to quality. Try any of their house brewed craft brew or one of the many spirits distilled right there on location. (I tried a flight of various flavored Moscow Mules and loved each one). Don't leave without giving their freshly baked Philadelphia Soft Pretzels a try. So so good!
 Laka Lono Tiki Bar
As much as I love my kids, I kind of wish this was going to be a kid free weekend in Omaha so Nick and I could go to the Laka Lono Tiki Bar located at 1204 Howard Street. An extra, surprise addition to our Omaha Culinary Tours agenda, this underground bar was so much fun, especially as a group enjoying the group beverages that came with a lot of fire and flare! Definitely try the Volcano Bowl group cocktail for an extra special treat! I can't wait to visit this one of a kind Tiki Bar again someday. We had a blast!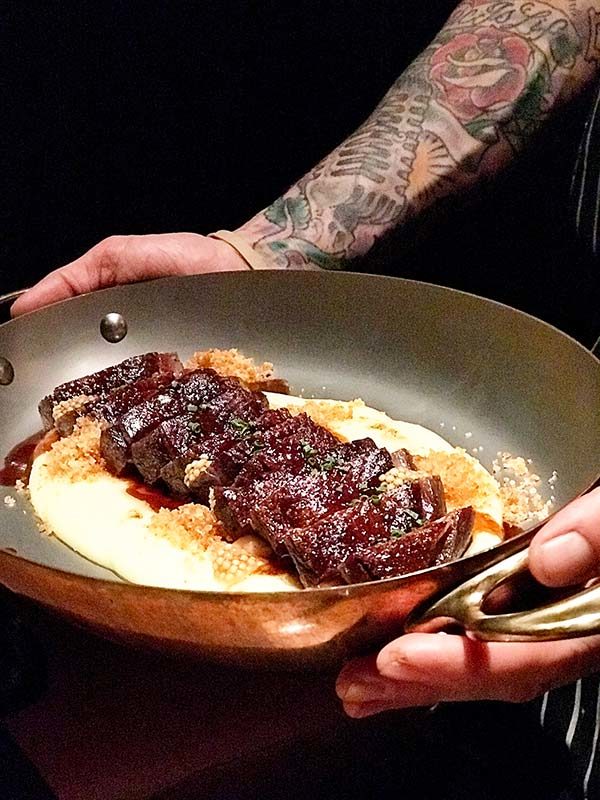 Last but most definitely not least on our Omaha Culinary Tours visit was Monarch Prime and Bar, located at 316 South 15th Street. Monarch Prime was our last stop of the night on our Omaha Culinary Tours event and it was a culinary experience like no other. Known for their dry aged techniques, at Monarch Prime their patience and perfection pays off in huge ways. If you are in Omaha and looking for a lovely dining experience for a special occasion, I highly recommend making reservations at Monarch Prime. Give their dry aged goose a try and definitely order one of their specialty cocktails. Whatever you choose on their menu, this dining experience will be one to remember.
---
Thank you so much to Visit Omaha and Omaha Culinary Tours for an unforgettable weekend. As you all know I am blessed to be able to travel quite a bit and have experienced some pretty amazing things. I never thought I'd say this but the trip to Omaha was probably one of my absolute favorites. Who knew, right? I can't wait to visit again!
If you want more information about booking an incredibly fun tour with Omaha Culinary Tours, click here. Also, I have a special highlight video featuring my entire weekend in Omaha. Click here and go to "Visit Omaha" in my highlights to check that out!
Check out these blog posts below by my friends for more great Omaha inspiration. Definitely make it a point to visit soon. I know you'll love it!
Disclosure: This trip was sponsored by Visit Omaha and Omaha Culinary Tours. All opinions expressed are my own.