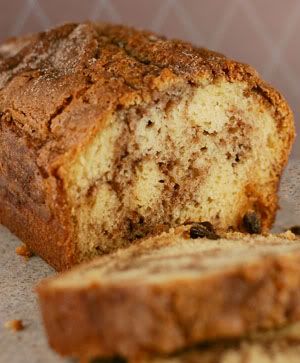 If you have been reading this blog for awhile, you have probably figured out that I can be a little bit scatterbrained. I am what I like to call organized in a very chaotic way. I have a very deep desire to find my inner organized self. I know she's in there… she used to be the only self I had but that was all pre-kids/pre-chaos. When it was just me and my little life, I could "to do" list and Franklin Planner with the best of them. Now, I have to create situations that make me feel like I am organized.
For example, the "to-do"list. I've mentioned once or twice here that I love lists. I am obsessed with lists. I love to read lists (you know when you get a new calendar or time management program and they have examples of how to use it? I scour those reading the lists that are on the example. Anyone else do that?? I am list obsessed.) Often times, I will create lists just so I can mark things off. I will often sit down at night and make my to-do list from the day I just finished and then mark it all off, just so I can have that sense of accomplishment. Yes, I know that truly organized people sit down and write out their to-do list for the next day. That is not the way the "organized in a very chaotic way" folks like to roll.
This past Sunday I did a little pantry organization project. Inspired by an episode of Real Simple Real Life, I decided to buy some nice clear plastic containers from The Container Store. I went to town using my handy dandy new Brother P-Touch label maker and started dumping things into containers and labeling my shelves and the containers. I realized things were getting a little out of control when I labeled a clear, mind you, container full of what was obviously pretzels, "pretzels". As if you couldn't tell by just looking at the container that it contained pretzels. Still, it got a label and I was a happy, chaotically organized camper.
During my pantry organization project I realized I had an insane amount of flout and raisins. It was with a thrilling glint in my eye that I decided to pull an issue of Simple & Delicious magazine off of my labeled Cookbook shelf, grab a clear container of raisins marked "raisins" and take my over abundance of flour and put it to good use. This Cinnamon Raisin Bread from the most recent issue of Simple & Delicious is really good and it makes two loaves. Guess what you can do with that second loaf? Stick the bread in a Ziploc bag, take your handy dandy label maker and create a name label of who you want to gift it to. You will feel like you are the most organized person on the planet!
I am giving you all the chance to be "organized in a very chaotic way" too. I have a new Brother PT-80 P-touch Electronic Labeling System to give away so you can be label obsessed just like me. Along with that, Kate from Kate in the Kitchen has two more cookbooks to include in this giveaway. The lucky winner will win the Labeling System, the 2003 Taste of Home Annual Cookbook and the 2005 Light and Tasty Annual Cookbook. Lots of great stuff to snag up here! Enter to win by leaving a comment on this post sharing with me one simple organizing tip. Steal it from FlyLady, borrow it from Real Simple… just share any tip you can think of that has to do with organization. All comments must be accompanied by a valid email address. Comments will be accepted up until midnight on Monday, December 15th. Good Luck

Oh – and before I share the recipe… did you know that my first guest blogging post is now up at the SC Johnson Right@Home website? Won't you please go check it out?
Cinnamon Raisin Bread (2 Loaves) from Simple and Delicious Magazine
1¼ hours | 15 min prep
2 Loaves
In a large bowl, combine the flour, soda and salt. I a mixing bowl, beat 1-1/2 cups sugar and oil. Beat in eggs and buttermilk until combined. Stir into dry ingredients just until moistened. Fold in raisins. Combine cinnamon and remaining sugar; set aside.

Spoon half of the better into two greased 8-in x 4-in x 2-in loaf pans. Sprinkle with half of the reserved cinnamon-sugar mixture; repeat layers. Cut through batter with a knife to swirl. Bake at 350 degrees for 55-60 minutes or until a toothpick inserted near the center comes out clean. Cool in pans for 10 minutes before removing from pans to wire racks.
Disclosure: This blog post contains affiliate links. As an Amazon Associate, I earn from qualifying purchases.