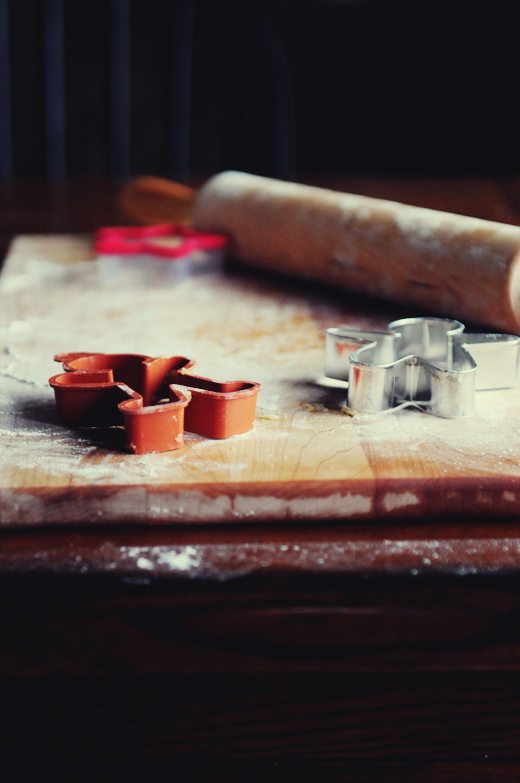 It just dawned on me that of all the years I've been blogging, I have never shared our absolute favorite recipe for cutout sugar cookies. I think the reason is, I never have an end picture. Either it's dark by the time we are totally done decorating or we've eaten them all already, but for some reason, this recipe has never graced the pages of Dine & Dish.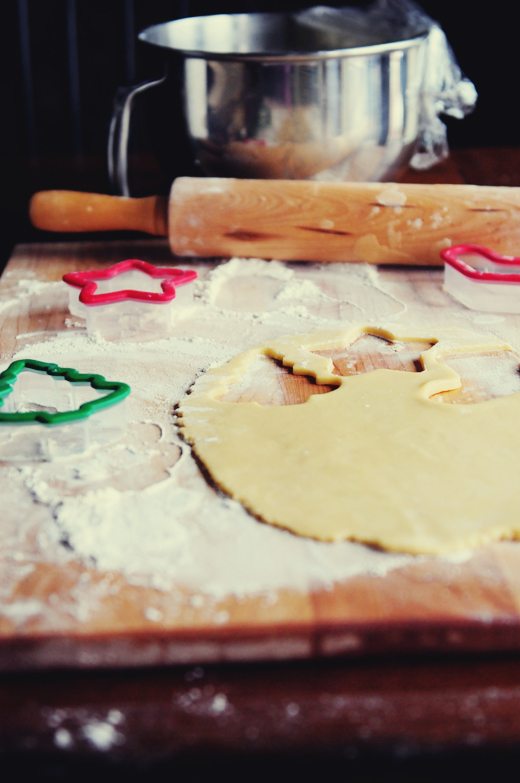 You are ok if I share the recipe with you without an end picture, right? Will you take my word that this recipe yields sweet, buttery, perfectly soft sugar cookies? Actually, I do have an end shot in this post for Milk and Cookies Cocktail that I created for Simple Bites. Looks good, right?
I can't take credit for this recipe. Long before I started Dine & Dish, I hung out over at AllRecipes and Recipezaar (now Food.com). This was one of the first cookie recipes I tried from AllRecipes and it is our go-to cutout sugar cookie recipe each holiday season! If you need a solid cut out sugar cookie recipe, you can't go wrong with the one I'm sharing today. Happy baking!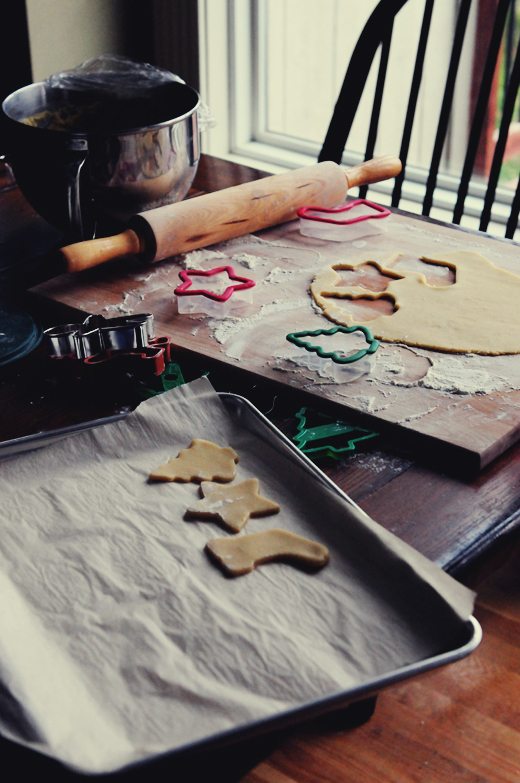 The Best Rolled Sugar Cookies (From AllRecipes)
1 1/2 cups butter, softened
2 cups white sugar
4 eggs
1 teaspoon vanilla extract
5 cups all-purpose flour
2 teaspoons baking powder
1 teaspoon salt
In a large bowl, cream together butter and sugar until smooth. Beat in eggs and vanilla. Stir in the flour, baking powder, and salt. Cover, and chill dough for at least one hour (or overnight).
Preheat oven to 400 degrees F (200 degrees C). Roll out dough on floured surface 1/4 to 1/2 inch thick. Cut into shapes with any cookie cutter. Place cookies 1 inch apart on ungreased cookie sheets.
Bake 6 to 8 minutes in preheated oven. Cool completely.