A look back at our week in photos as part of the #Imperfect366 No Rules Photography Project plus other snaps from the week. Check out the close to 800 photos submitted on Instagram.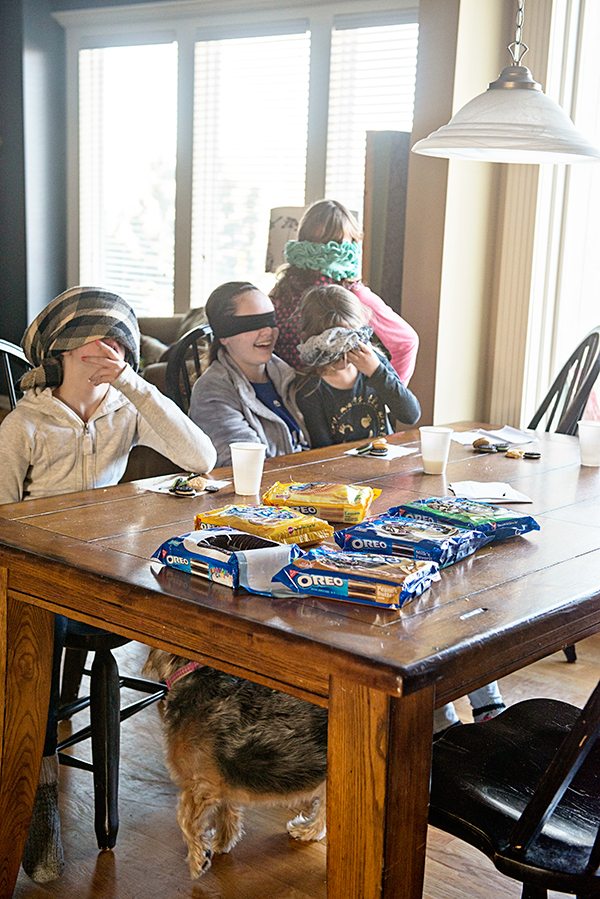 January 18th  The girls have been begging me to buy a bunch of different flavored Oreos so they could do the blindfolded Oreo tasting challenge. It turns out, apparently they don't really love Oreos because we now have 6 bags of Oreos no one wants to eat.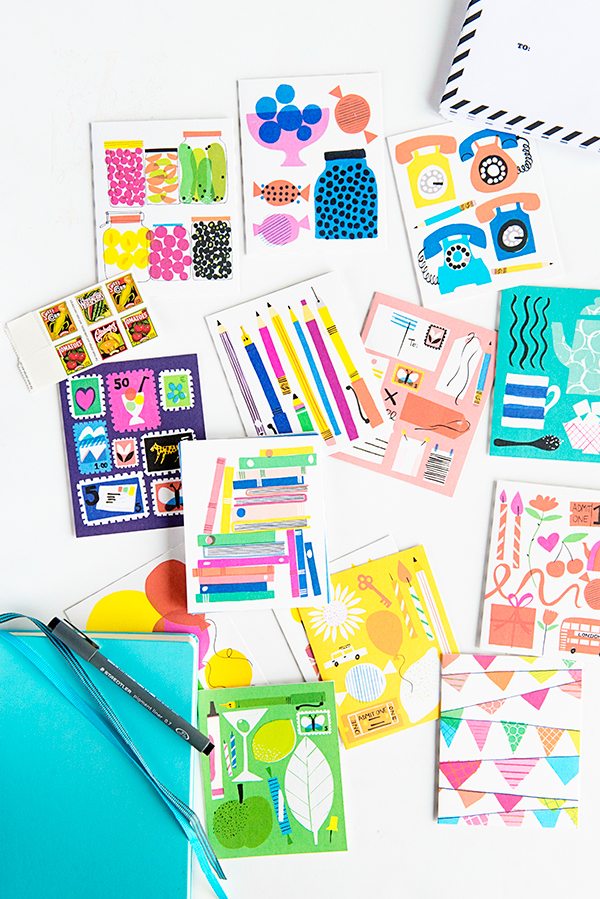 January 19th I'm a stationary hoarder. It's a fact. If you follow me on Snapchat and watched my coffee talk, you'll see I'm making an attempt to unload my cards in a way that might brighten others days. So, I've spent my afternoon writing cards to strangers who are friends of my Snapchat friends…and it makes me happy to do it!
PS these gorgeous cards are illustrated by Jenny Bowers. Such talent!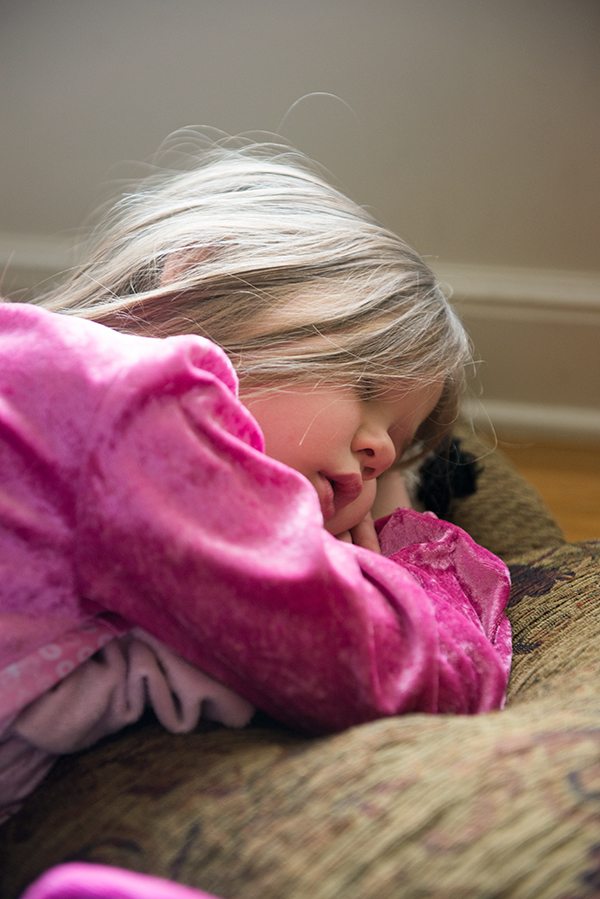 January 20th I picked Leah up sick from school today, and she was acting so happy and perky. It was then that I gave her a lecture about not "faking" sick and how she always needs to tell the truth. 20 minutes later, she threw up on her way to the bathroom, all over the floor. Talk about mom guilt!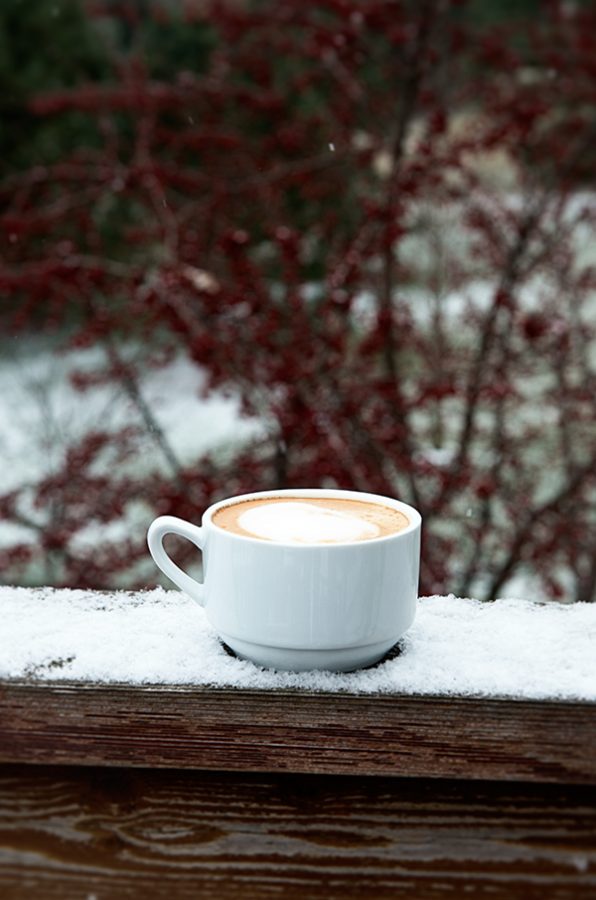 January 21st This morning on my Snapchat Coffee Talk I shared about my longtime struggle with S.A.D. I'm so thankful for friends who've known me a long time who recognize when I'm in one of these funks and reach out to pull me out of it. This month seems to have hit me harder than normal. Is it summer yet?? I'm so ready!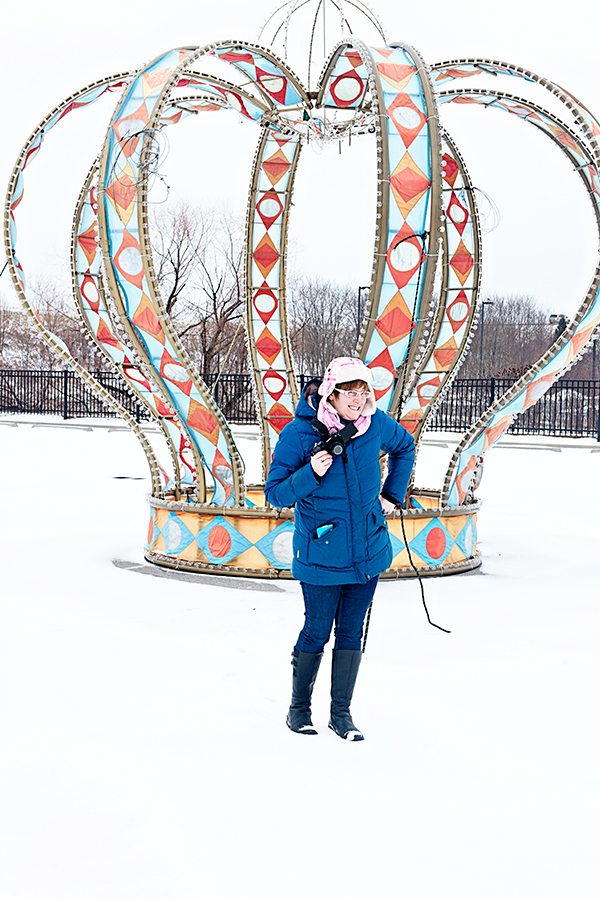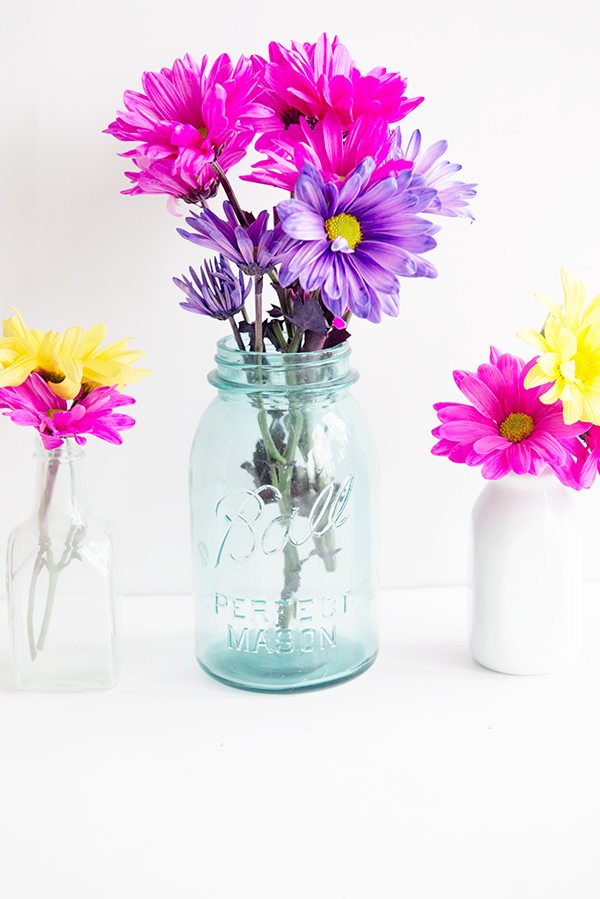 January 22nd My friend Alexis and I met in Parkville for coffee today then went to see these giant crowns up at Zona Rosa. The crowns were really cool (and the history behind them is too!) Then after being out in the freezing temps all morning, I came home and took pictures of flowers. I am so ready for Spring!!
January 23rd She's spent more time on her rear than her feet, but she never gives up!
January 24th Half of our family feels like dog doo, but I'm glad at least some could get out and enjoy this gorgeous, spring like day! Yesterday it was 15 degrees, today it's in the 50's. Kansas is strange. (And a couple other pictures from today…indoor gymnastics and our favorite NY Style Pizza in Kansas!)
And here are a few more snaps from our week…iPhone and Snapchat pictures below.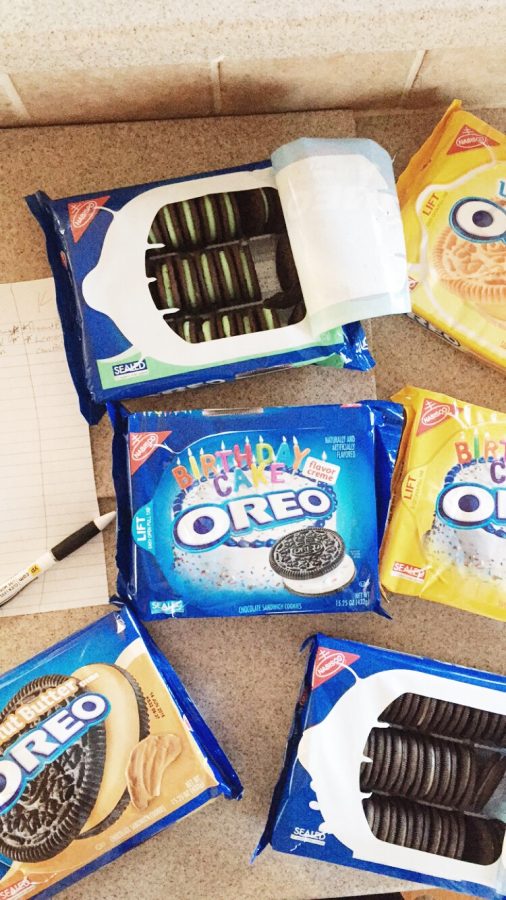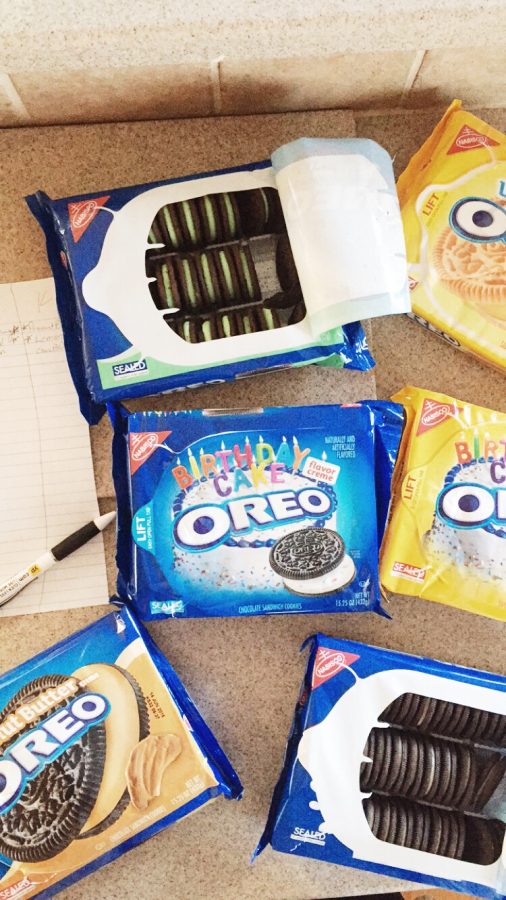 A few of the Oreo flavors for the Oreo Cookie Tasting Challenge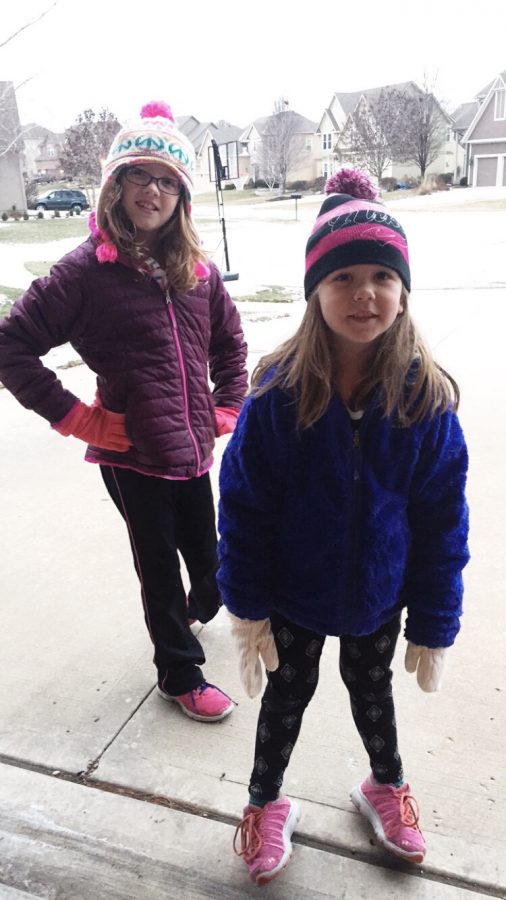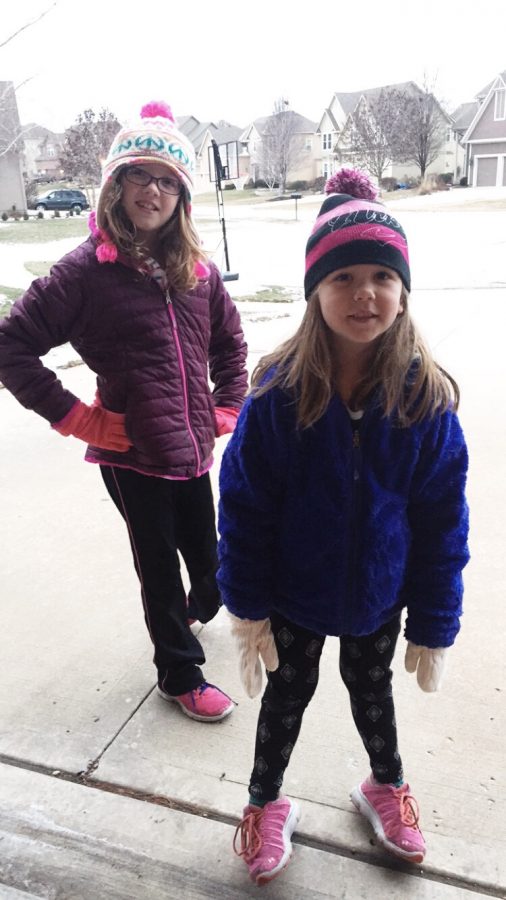 Bundled up ready for school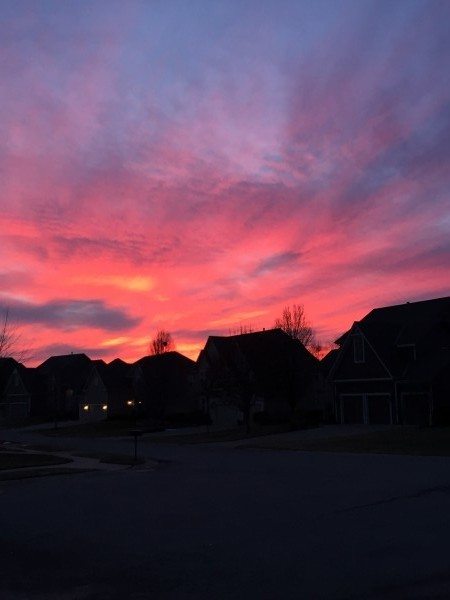 Kansas sunsets are pretty amazing! No filter needed!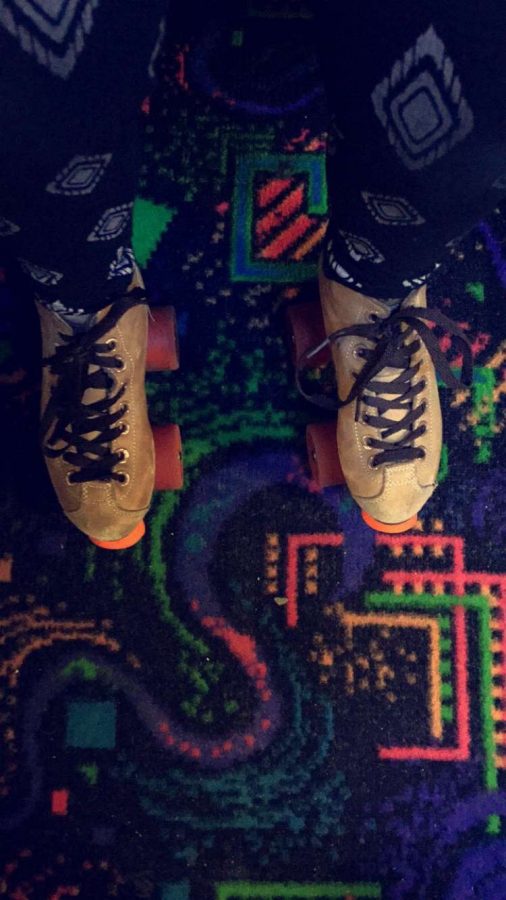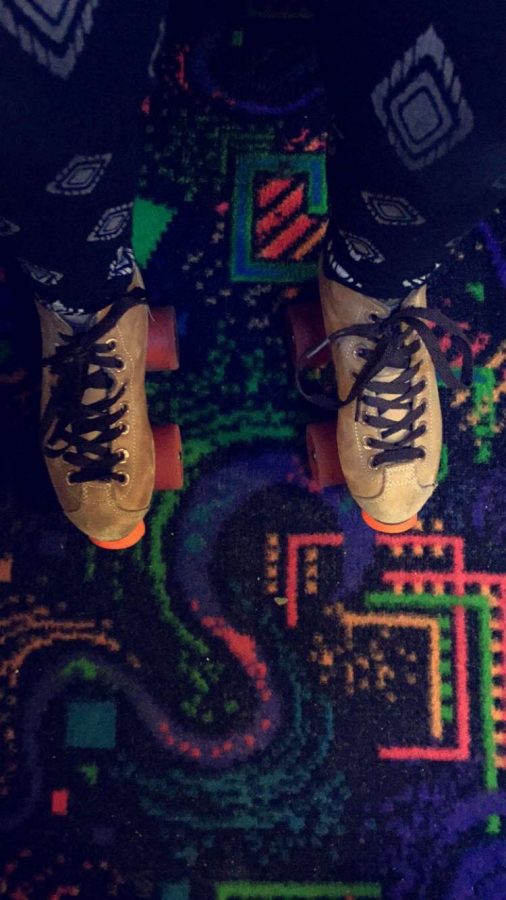 All ready to roller skate!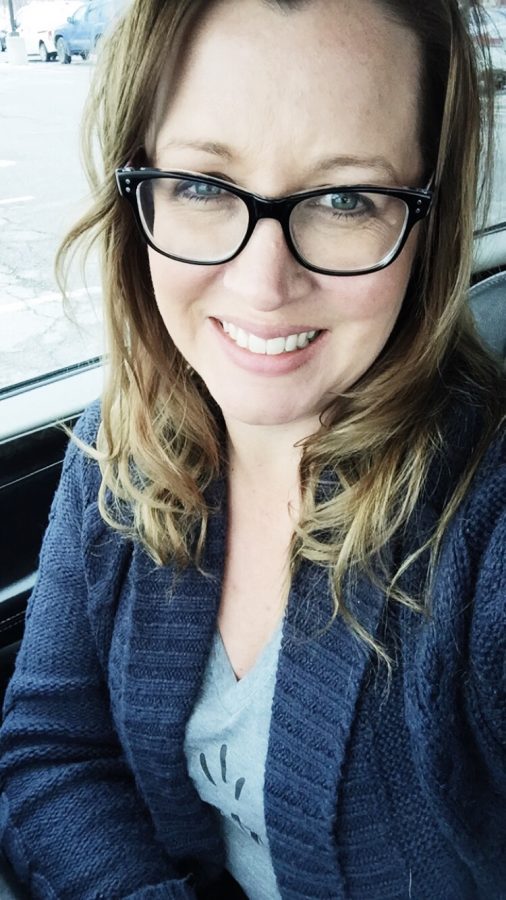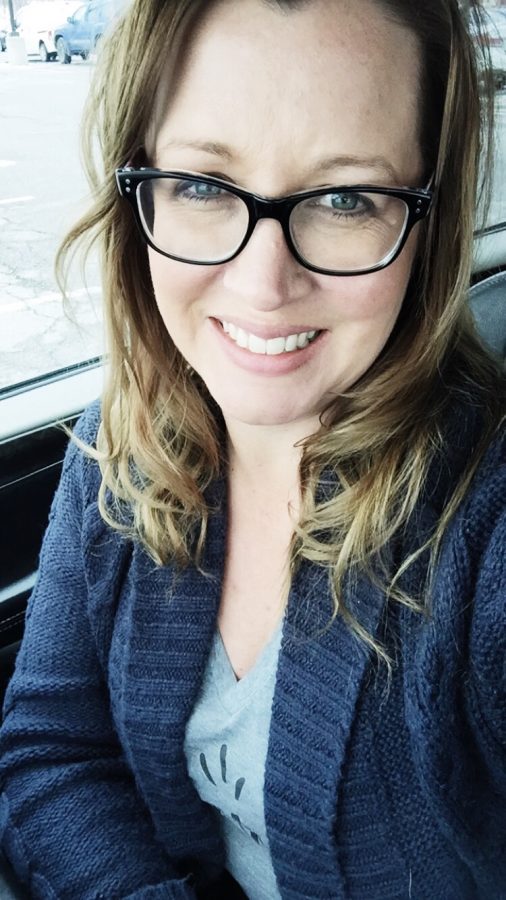 It's amazing what doing your hair, putting on real clothes and doing your makeup can do to a mood!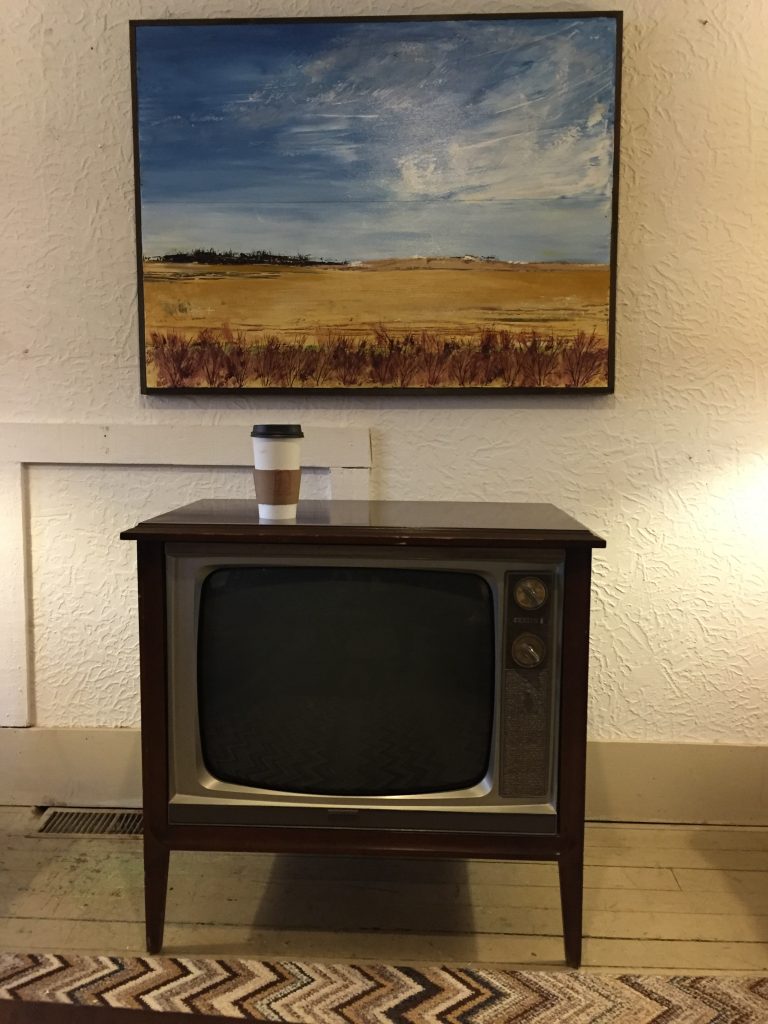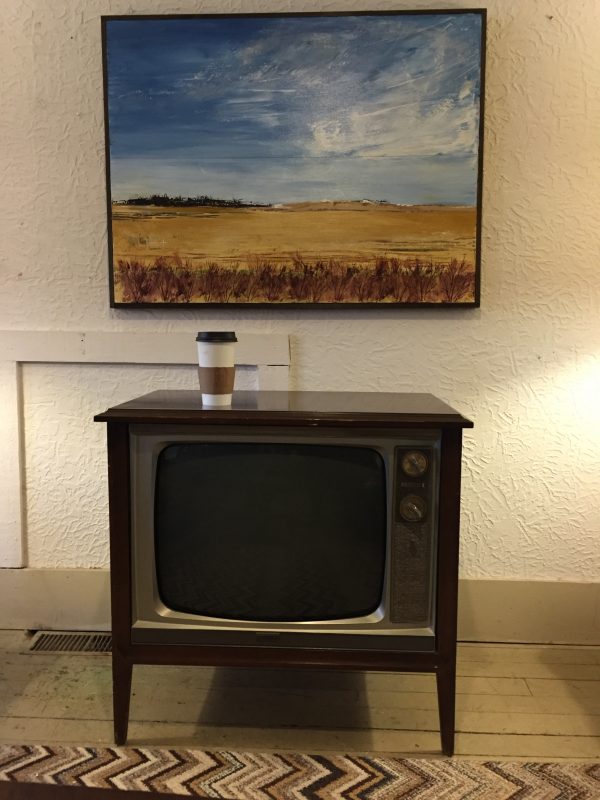 I love the decor upstairs at the Parkville Coffee House! So Brady Bunch like!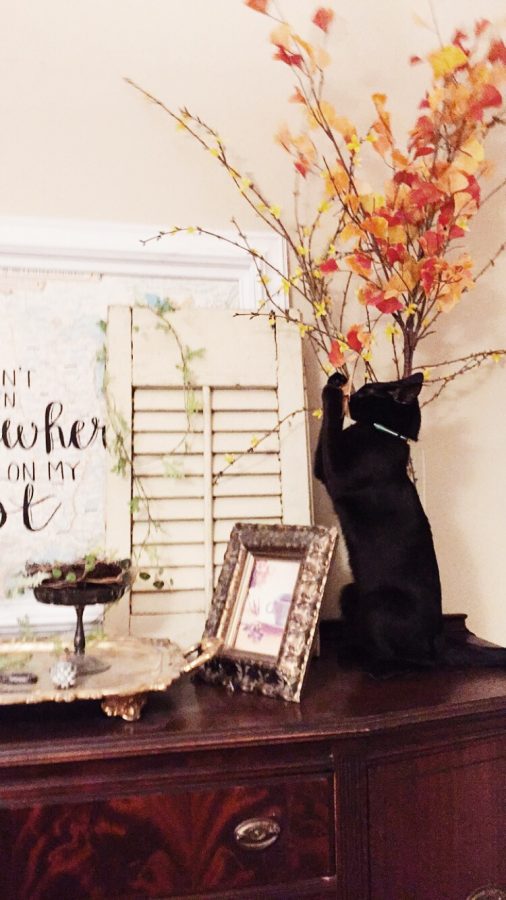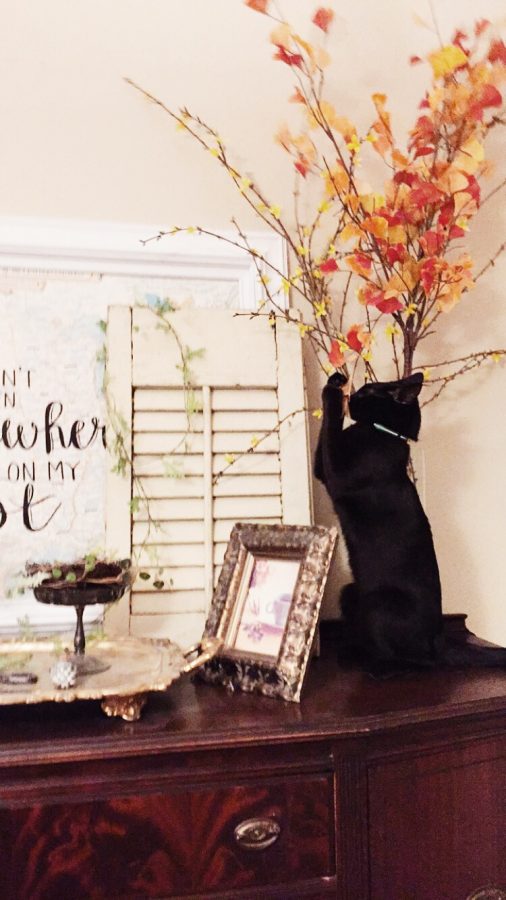 Slim Shady is often making poor life choices. Crazy cat.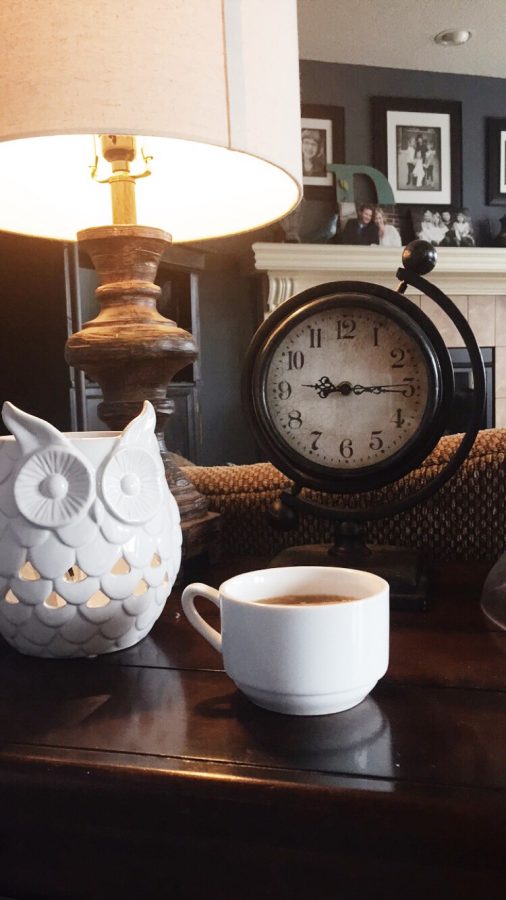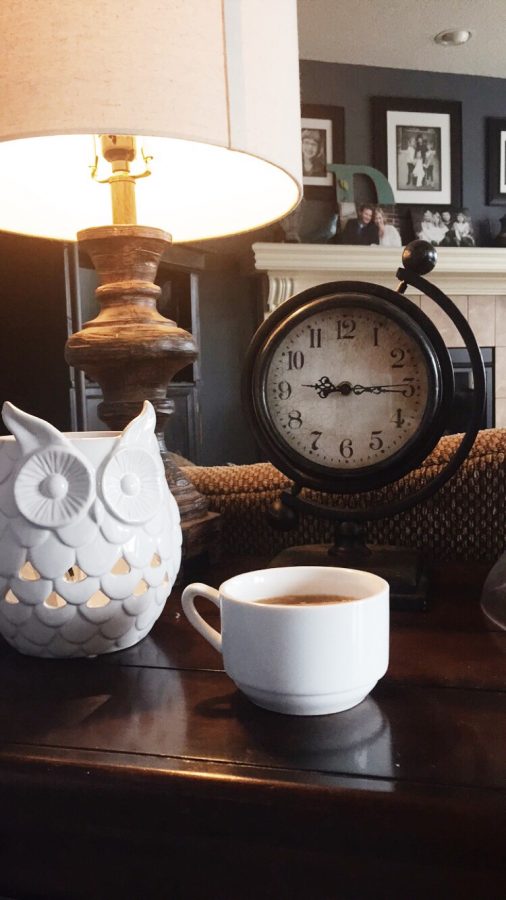 Getting ready for my morning Snapchat Coffee Talk! (I love that it gives me an excuse to take daily pictures of coffee).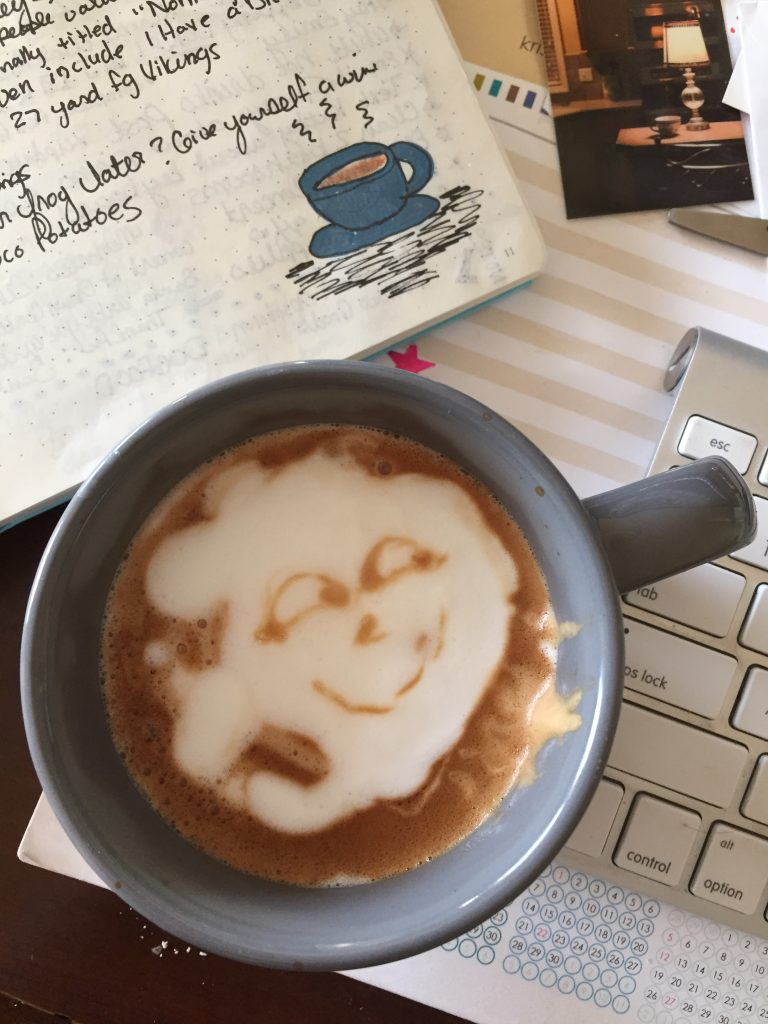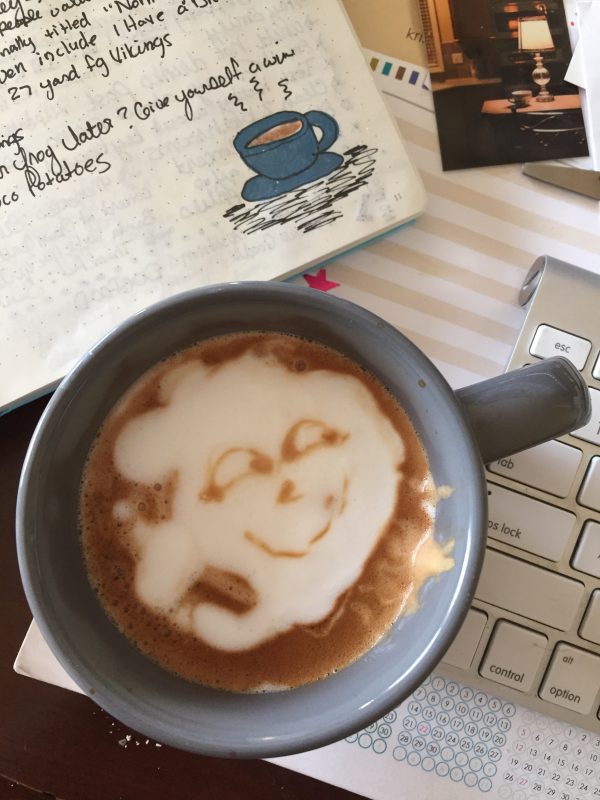 My 12 year old made me a latte. Look how cute her latte art was!
How was your week? Do you have any favorite moments from the week to share? Make sure to leave a link to your pictures in the comments so I can go take a look!