Garlic Shrimp Pasta is a super simple recipe for on those times when life is hard and you just need something to be easy.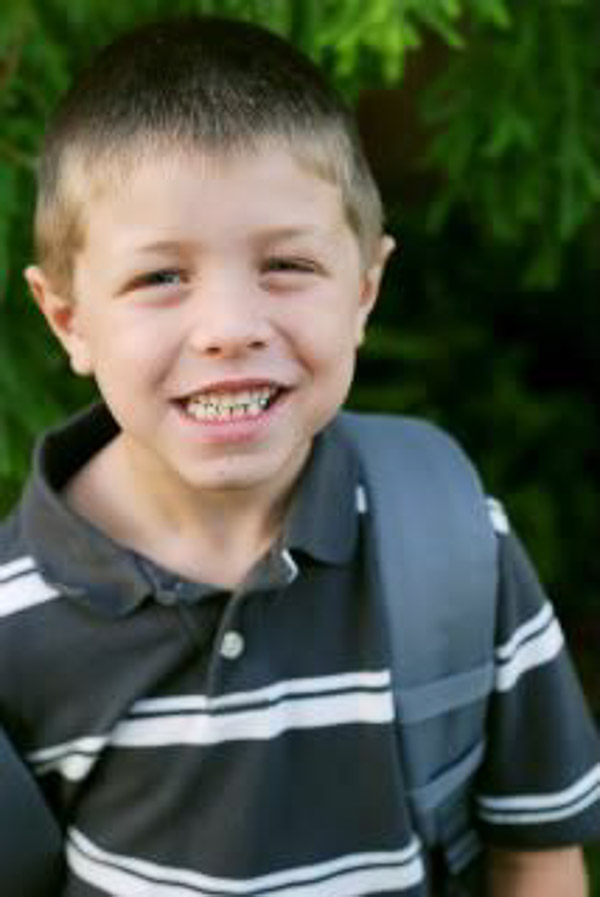 My heart is so heavy tonight and I just cannot seem to get past the emotions I am feeling. I tried to sleep but my tears won't stop flowing and the gut-wrenching emotional pain is not letting up.
My 6-year-old is the kind of boy I want with all of my heart to raise. He is the kid who when he pulls an opponent's flag in flag football, picks it up off the ground and hands it to the person he "tackled". If one of his classmates forgets to bring an afternoon snack to school, he shares his snack with them. When his classmates are spending their reward tickets in their school store and one of them is short a bit of being able to get what they want, Jacob offers up some of his tickets to them. He is a kind and gentle boy with such a warm heart and I love him dearly for that.
We had parent-teacher conferences this week and it came as no surprise to us when Jacob's teacher shared with us how quiet and shy he is in class. He is succeeding in all of the academic areas… reading beyond where he needs to be, scoring high in math, etc. He is, however, painfully shy at school. His Kindergarten teacher brought this to our attention last year and we knew before then that he was shy around adults. He is such a rule follower at school and does not want to take any chances with getting into trouble. At home and with our neighbors and family, we see a different boy. A boy who is outgoing, who laughs a lot and who likes being right there in the middle of the action. It is sometimes hard for me to believe that the boy the teachers talk about and the boy at home are even the same child. Jacob does love school, which I am so happy about. When we are out of school on breaks, he is often anxiously counting down the days until he gets to go back.
When we asked Jacob's teacher about his friends and recess, she said "Jacob is such a nice kid. At recess he is what I would call kind of a tag-a-long… he isn't aggressive like the other boys, but he always tries to fit in and do things with the other students." The concerned mom in me said, "He is playing with other kids though, right? He isn't a loner playing off in a corner by himself, is he?" She assured us he wasn't and that he just wasn't as aggressive about getting into the center of things as some of the other boys.
Today out of the blue I decided to ask Jacob this question… "Jacob, are you ever lonely at school?". His response shocked me as he has never let on to feeling alone at school. "All the time. I am lonely every single day at both of my recesses. Some of the kids are mean to me and I hate going to recess." I tried to get more out of him… he named a few names and indicated that part of it was because he isn't any good at kickball, which is apparently has taken over tag, which was the popular thing to play at the beginning of the school year. My.Heart.Broke. Right then in there, I wanted to snatch him up in my arms and shelter him from this world we live in. I wanted to put a magic shield around him so that he never had to feel alone again. I wanted him to know that someday…hopefully soon… his kindness and warm heart will matter so much more to the world than his ability to play kickball.
It is official…I hate recess now too. You can bet that each and every day, during those two periods in the day, my heart will be breaking all over again for my sweet boy and I will hope and pray that he is finding his way and is not feeling lonely.
Why does parenting have to leave us feeling so raw? I am certain that the pain he feels, I feel tenfold. I can only hope that he does not feel it as strong as I am feeling it.
I know that this isn't my family blog and I typically reserve this type of post for that blog, but for now they are being combined until my mojo returns! I appreciate you listening… I feel better having had the opportunity to get my thoughts out there.
With that, I will leave you with a delicious Garlic Shrimp Pasta recipe. Garlic Shrimp Pasta is so simple… I could only wish that life were the same.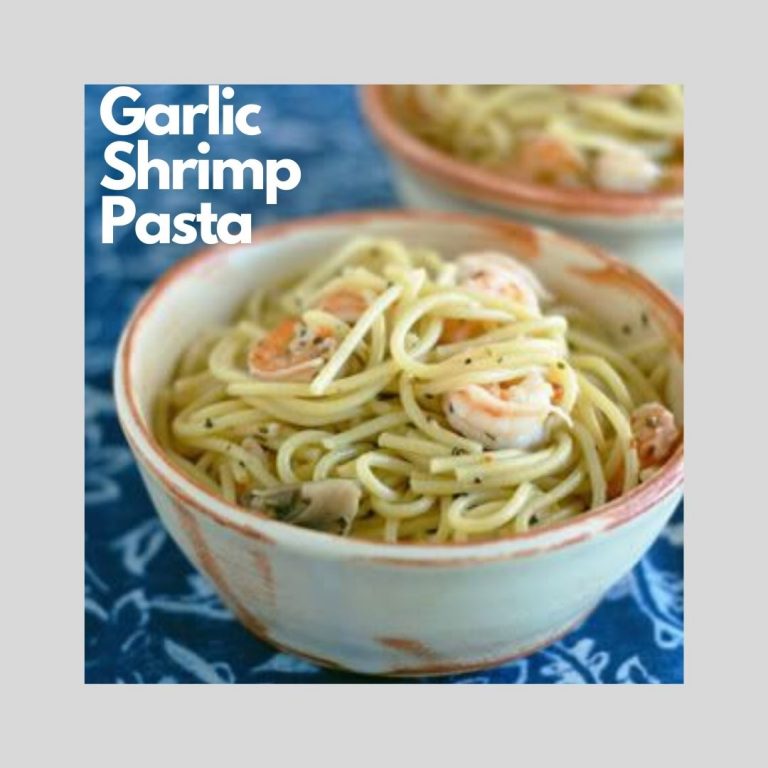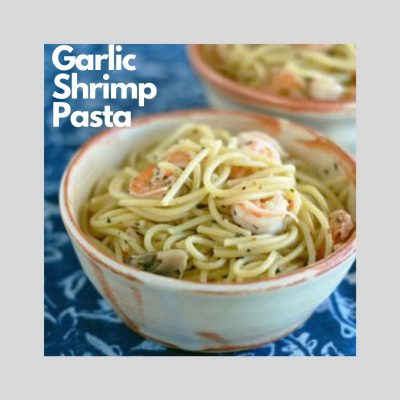 Garlic Shrimp Pasta
A simple garlic shrimp pasta recipe for those nights when you need an easy dinner recipe, fast!
Ingredients
1

lb

medium shrimp

deveined and tails removed

1

lb

spaghetti noodles

6-8

garlic cloves

according to personal taste, minced

1/4

cup

butter

3

Tablespoons

olive oil

1

teaspoon

Italian seasoning

1/2

teaspoon

fresh cracked black pepper

1

teaspoon

red pepper flakes

1/4

teaspoon

Kosher salt

or more, to taste

1

cup

fresh mushrooms

sliced, optional
Instructions
Boil pasta in water till tender (8-10 minutes). Before draining pasta, set aside 1/2 cup of pasta water for use with the shrimp later.

While pasta is boiling, wash and pat dry the shrimp.

In a medium skillet, melt butter over medium heat. Add shrimp and garlic (and mushrooms if desired).

Drizzle with olive oil and cook the shrimp 7-10 minutes until the shrimp is pink.

Add cooked pasta to the skillet. Add seasonings. Add just enough saved pasta water until it is not dry but not swimming in liquid either. Depending on amount of pasta this requires 1/2 the cup. Start with adding 1/4 of it then work up from there.

Keep tossing all ingredients around in skillet till all is incorporated and hot. Enjoy!