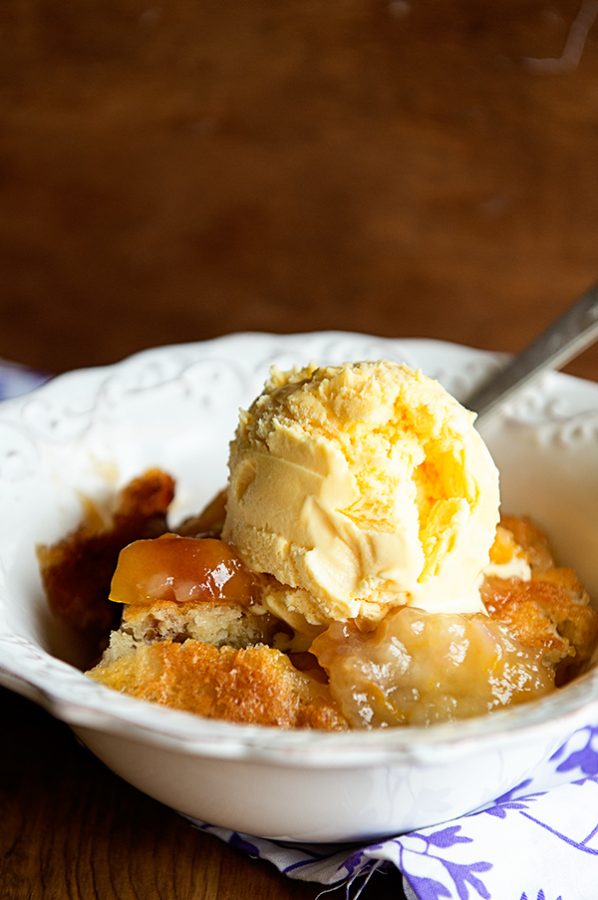 I kind of have a crush on peaches this summer. Oh, you noticed? What gave it away? The fact that just about every recipe I've posted in the past few weeks has had fresh peaches as an ingredient?
I just can't help it. The peaches this season are just so juicy and good! I have also used a significant number of paper towels this summer, wiping up all the juice that's dribbling down my face. I'm a little impatient with my peach eating and instead of cutting them up to eat them like a true lady would, I've been diving right in and taking bites out of the peaches… knowing full well that I'll end up a sticky peach juice mess. But again, so worth it. 
You weren't the only one who noticed my current peach obsession. My friends at The Fruit Company fueled my obsession by sending me a box of the most gigantic, amazing, fresh Oregon peaches! I mean seriously…peaches delivered right to my door? What is this amazing life? I'm so spoiled.
After devouring as many peaches as I could in one sitting, I decided I'd save a couple for my favorite, super simple peach cobbler recipe. I love cobbler and make this recipe with various fruits at least once a week. But this incredibly easy cobbler recipe is the best with peaches, in my opinion. Fresh out of the oven with a drizzle of cream or a scoop of ice cream is the absolute best way to eat it! Enjoy!
Is it apple season instead? If so give this apple cobbler recipe a try from Miss in the Kitchen!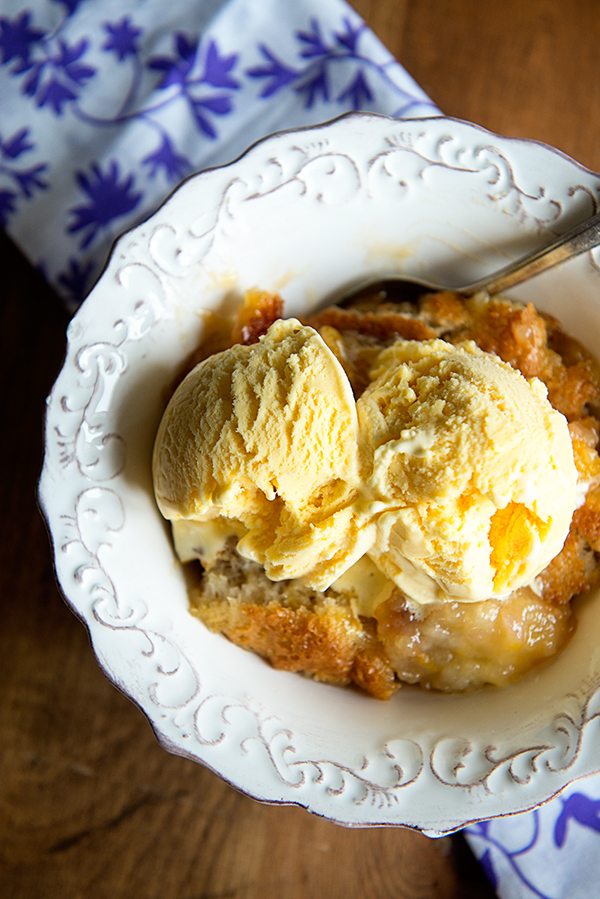 Super Simple Whiskey Peach Cobbler
An incredibly easy and tasty Peach Cobbler Recipe.
Ingredients
1/2

cup

butter

1

cup

all-purpose flour

2

cups

sugar

divided

1

tablespoon

baking powder

Pinch

of salt

1

cup

milk

4

cups

fresh peach slices

1/4

cup

whiskey

1

Tablespoon

vanilla

1

Teaspoon

ground cinnamon
Instructions
Preheat oven to 375°F.

Melt butter and pour into a 9x13 inch baking dish.

Combine flour, 1 cup sugar, baking powder, and salt; add milk, stirring just until dry ingredients are moistened. Pour batter over butter without stirring.

Bring remaining 1 cup sugar, peach slices, and whiskey to a boil over high heat, stirring constantly. Remove from heat and stir in vanilla. Pour over batter (do not stir the batter and peach mixture together) Sprinkle with cinnamon.

Bake for 45 minutes. Serve while warm with ice cream!
Disclosure: A special thanks to The Fruit Company for sending me peaches! All opinions expressed are my own.