I'm participating in Project 365 again, although this time I'm adding my photos on a weekly basis to my blog. Daily, I'm uploading the pictures and the outtakes to Flickr, but wanted to share them as a weekly photo roundup as well. If you are doing Project 365, I'd love to follow along. Share the link to your photos in the comment section here!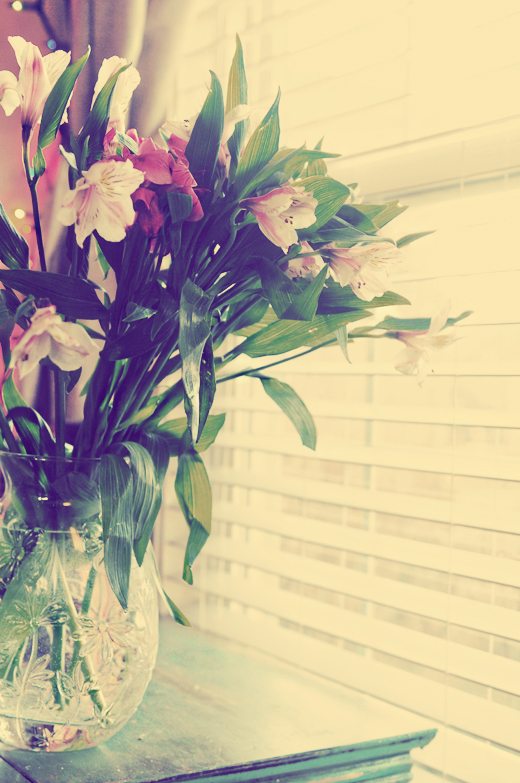 January 1st: I recently read the fiction book "The Language of Flowers" by Vanessa Diffenbaugh and it made me want to have more fresh flowers around our house. This is the first "Just Because" bouquet of 2012.
January 2nd: I was feeling under the weather and was in bed by 6:30pm. I've been drinking a lot of hot tea to try and help. I'm going to blame my headache at the time on the crookedness of the photo.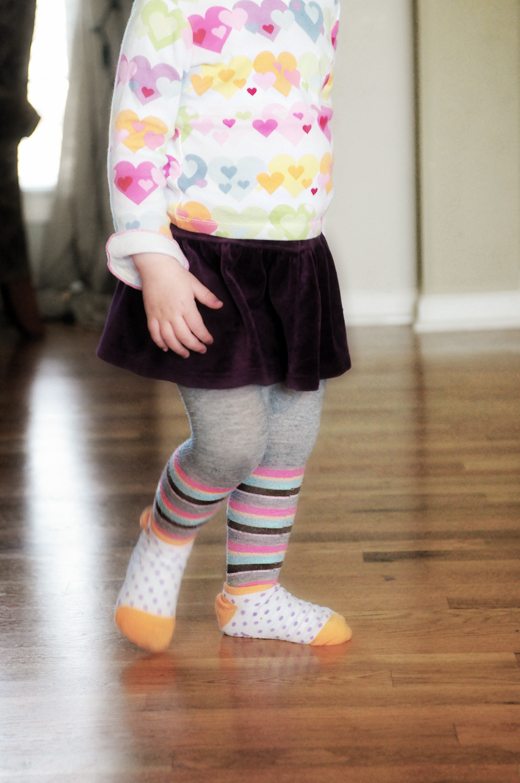 January 3rd: On Tuesday I was still down and out with the fever / chills flu. When I got out of bed that morning, my 2 year had dressed herself. 3 pairs of underwear, 1 pair of striped tights, 1 pair of polka dot socks, a purple velvet skirt and a colorful heart shirt. Gotta love 2 year old style!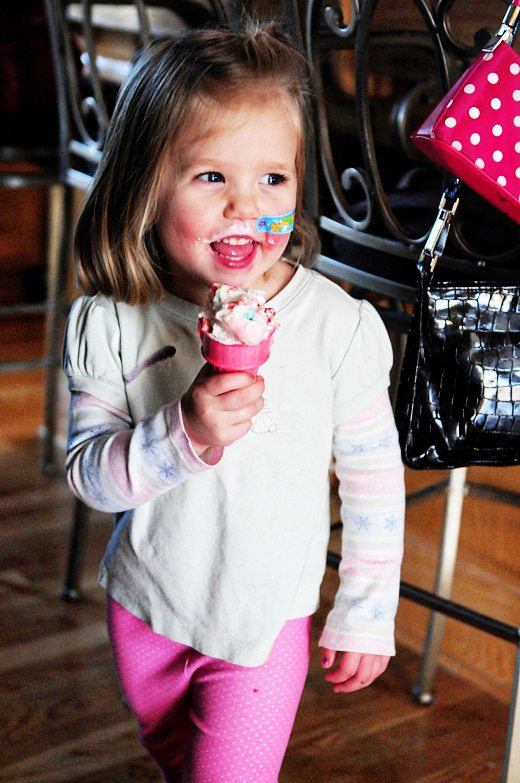 January 4th: I love this shot of Leah because it is just so "her" at this age… bandaid on her face for a fake "owie", ice cream smeared on her lips, an outfit that does not go together, and a smile on her face!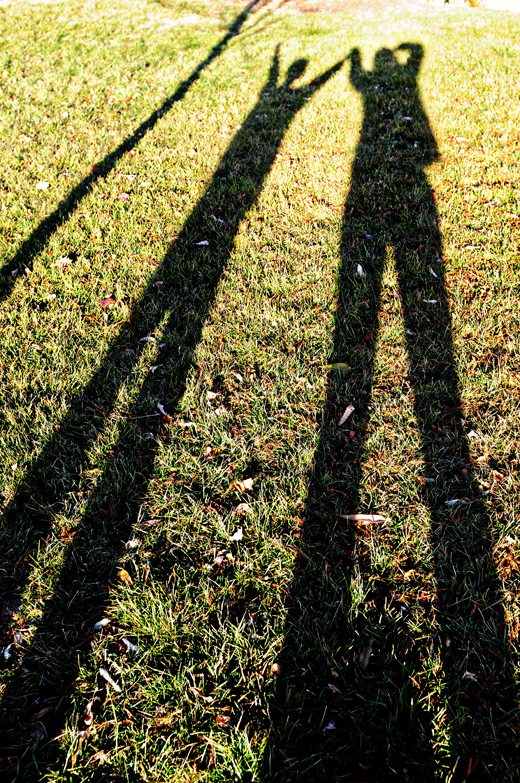 January 5th: The weather right now is amazing. We spent all afternoon outside without coats, enjoying the weather! It's never like this in January in Kansas. Today's picture is my soon to be 10 year old and I playing with our very tall shadows.
January 6th: My 5 year old got glasses today and she looks too darn cute in them. I took her outside to take a couple pictures and our "photoshoot" reminded me so much of a certain one I did on her first day of preschool! (Link here.)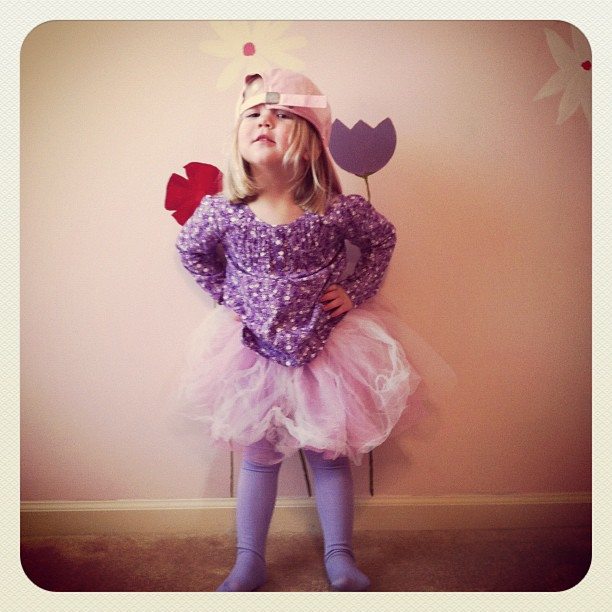 January 7th: I hate to keep using Leah as my 365 Picture as I'm sure my other 3 are probably going to be jealous, but this Instagram picture just had to be included as my picture for today. Love her style!
That's it for this week. I hope you all have a great week!
Disclosure: This blog post contains affiliate links. As an Amazon Associate, I earn from qualifying purchases.