Here's our Project 365 life in pictures from September 16th through October 6th. Enjoy!
September 16th: Jacob playing another tackle football game. I really love watching him play!
September 17th: Leah eating breakfast her own way.. on the floor with the only dog we have.
September 18th: Ella and I went shopping at The Legends in Kansas City, KS and had the place practically to ourselves.
September 19th: My friend Jenny has the most beautiful piano. Leah and Jenny's daughter, Natalie, had quite a fun time making music together.
September 20th: In Stowe, Vermont staying at the gorgeous Stowe Mountain Lodge for a Green Mountain Coffee event. One of my favorite things is the quiet and solitude of being in a nice hotel room, alone!
September 21st: Steamy coffee from a brewing test at Green Mountain Coffee headquarters.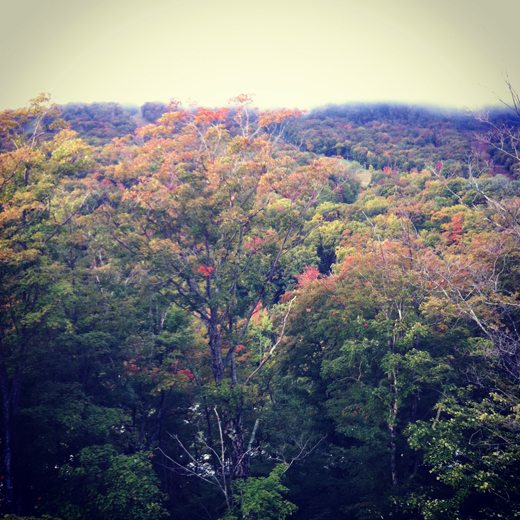 September 22nd: Gorgeous trees changing colors in Stowe, Vermont.
September 23rd: I loved the Farmer's Market in Burlington, Vermont. Such a well organized event in a beautiful city!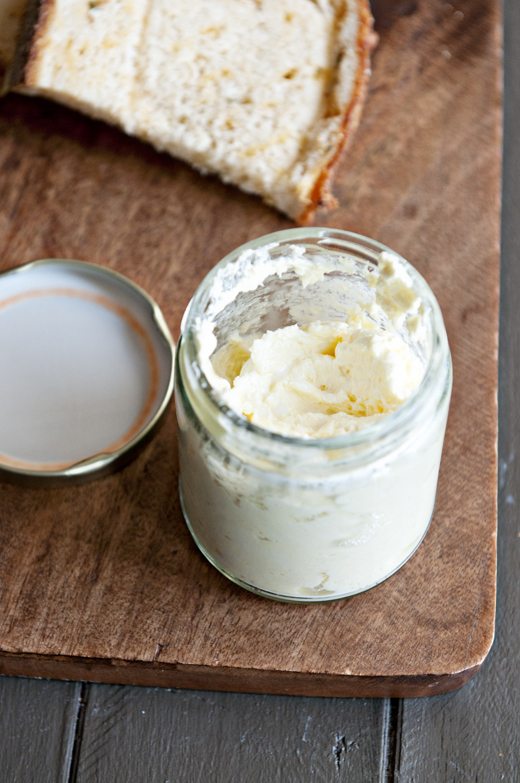 September 24th: I'm still really excited about making homemade butter!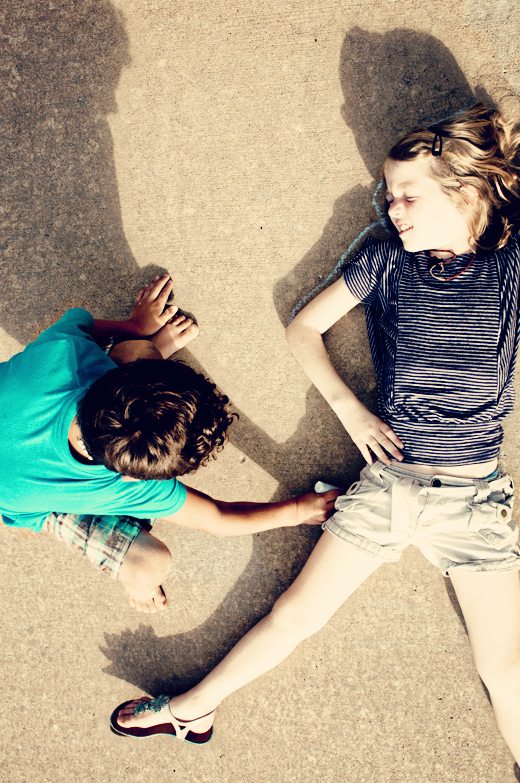 September 25th:Our neighbor, Abe, tracing Kelly with sidewalk chalk.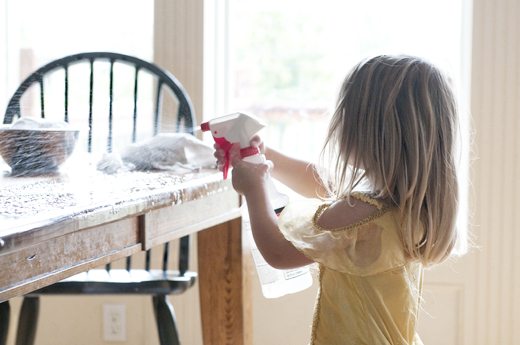 September 26th: My princess, cleaning.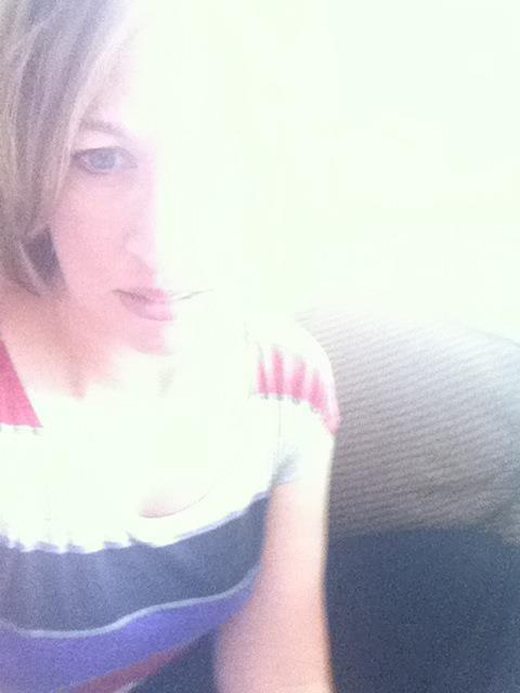 September 27th: Kind of a ethereal picture of me taken by Kelly.
September 28th: Probably one of my favorite pictures of these two, ever, sharing a treat at Dairy Queen.
September 29th: At my sisters house playing with my nieces dog, Goku.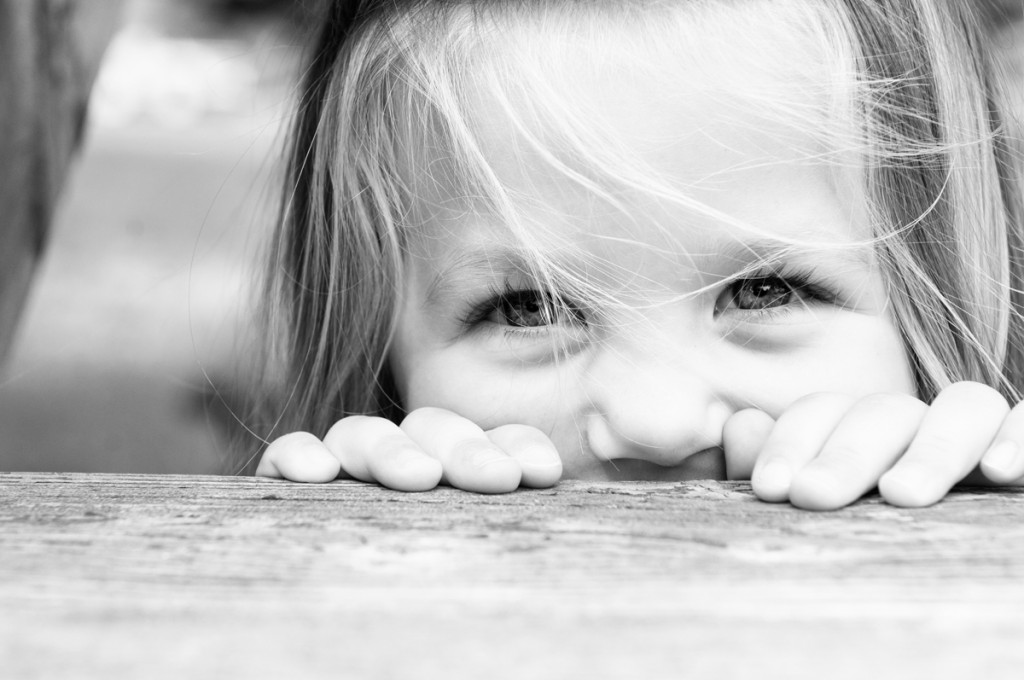 September 30th: Peek-a-Boo!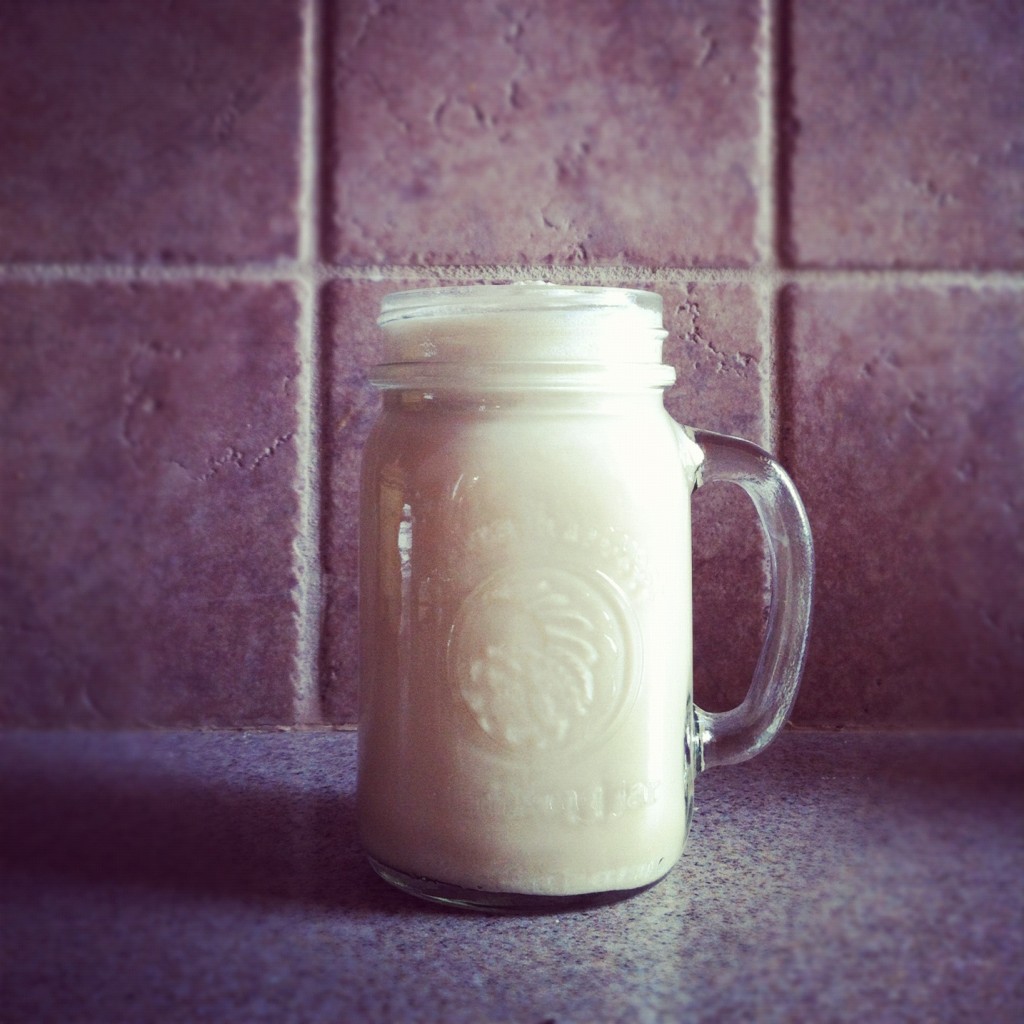 October 1st: I made and devoured this delicious recipe from Eat the Love –> White Mocha Pumpkin Frappuccino.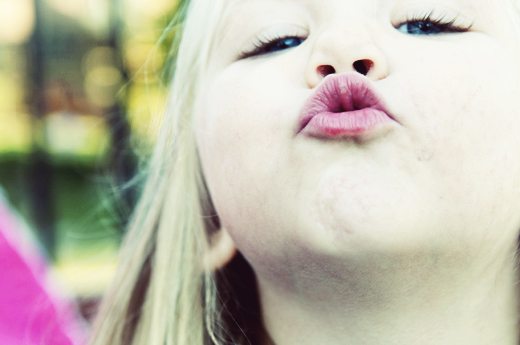 October 2nd: "Mmmwah"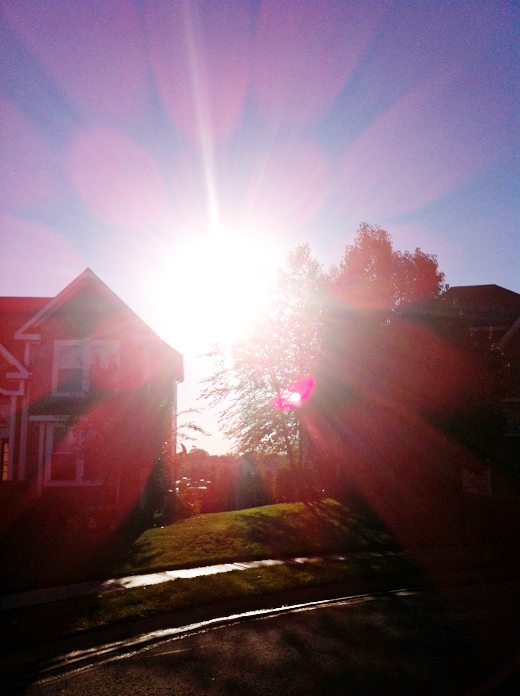 October 3rd: I love the fall sun shine on our walk to school in the morning!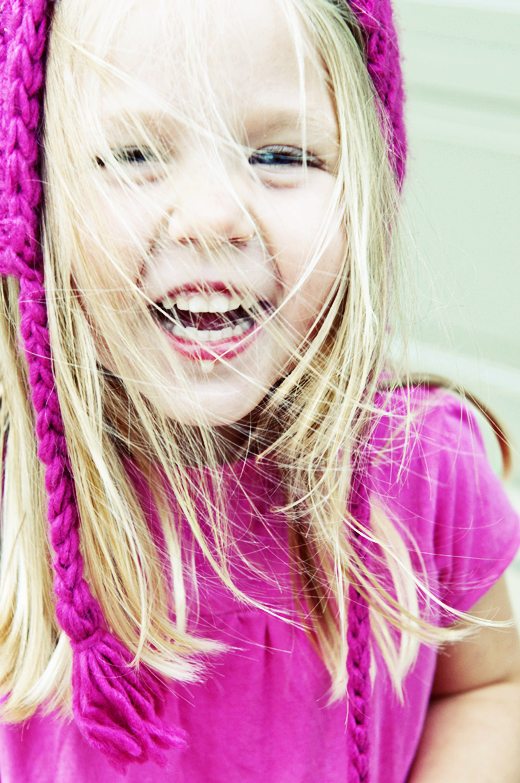 October 4th: Love her laugh!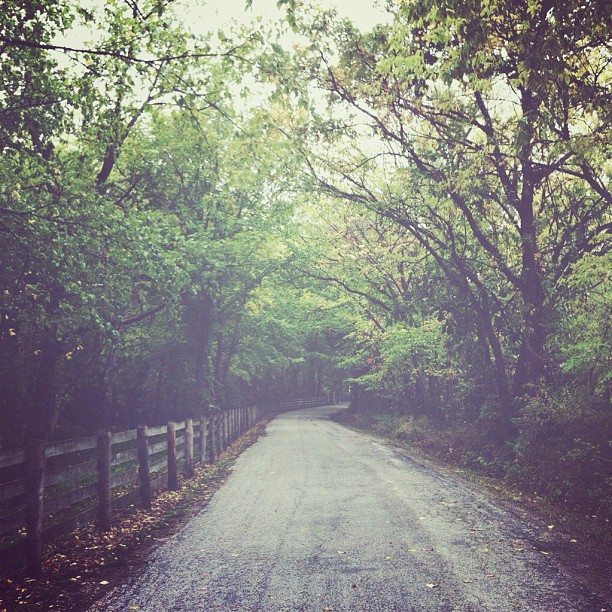 October 5th: I posted this on Instagram, but I really wish this was the driveway to my house.
October 6th: Remember my birthday resolutions post from a couple days ago? One of my resolutions for the next 365 days was to cultivate my friendships. I jumped head first into that one with a fairly impromptu roadtrip with some girlfriends to Hesston, KS. Beki from The Rusted Chain was having a huge Kansas Barn Sale. My friends and I hopped in the van and drove three hours to treasure hunt at Beki's. We found all kinds of treasures, but  more importantly, had some conversations that all of us really needed to have. There was a definite reason the 4 of us were together that day… I'm so thankful for these friends.
That's it for my Project 365 Photo a Day update! Thanks for sticking around! Do you  have a favorite from this roundup?
For more photography fun, check out my past Project 365 photos and make sure to follow me on Instagram, Flickr, Twitter and Facebook!