Week 15 of 2012 went by incredibly fast! Here are a few photo highlights from our week.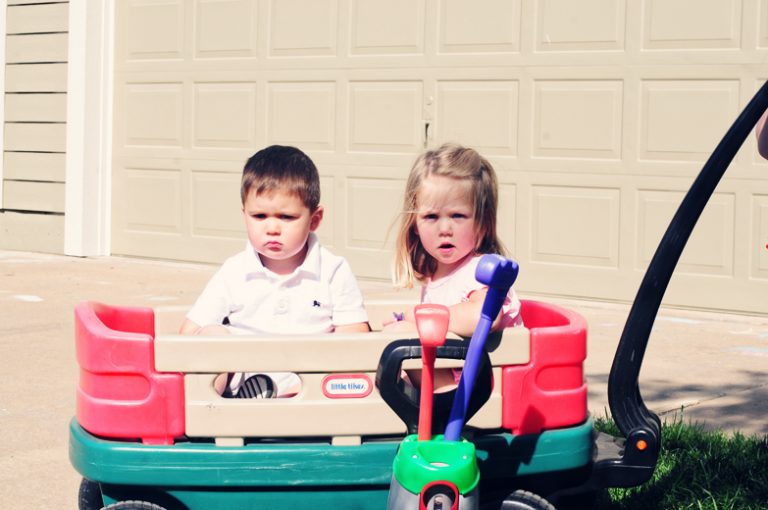 Sunday, April 8: You may recall that Leah was a crab on Easter Sunday. Our friends have a boy who is a year younger than Leah. Watching them play together was like watching an old married couple bicker and argue. They were quite the match to be made!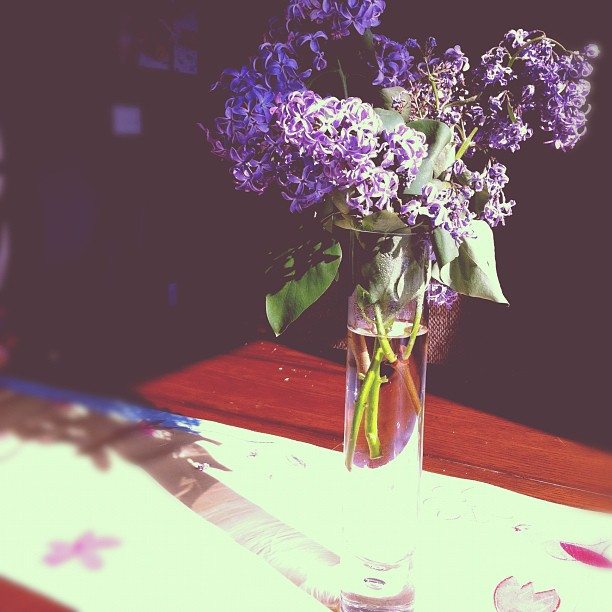 Monday, April 9th: Taken with my iPhone, some pretty lilacs from our lilac bush!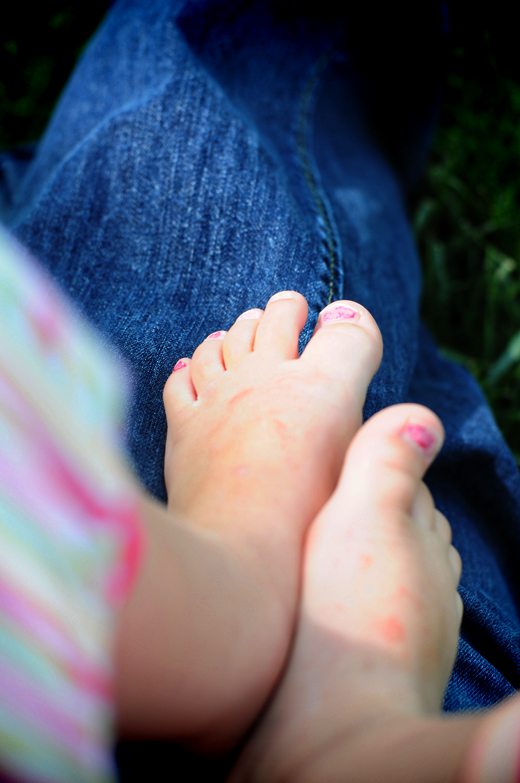 Tuesday, April 10th: Someone once told me that they worried when they saw a child still sparkling clean at the end of the day. They feared the child didn't get to explore and play that day like a child should. Anyone who has that rationale can come see my kids at the end of each day, especially their feet. If dirty feet at the end of each day is a sign of a fun day, then my kids seem to be doing just fine!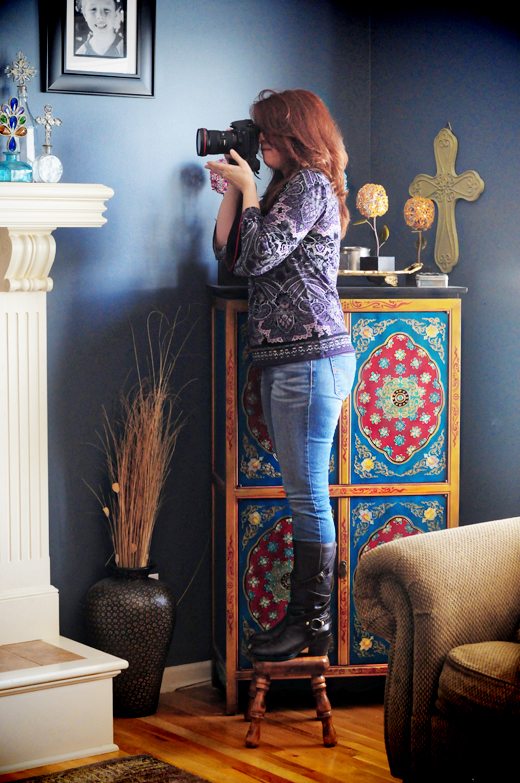 Wednesday, April 11th: My dear friend Sandie came over today to do a fun photo shoot for a project she's working on. I love watching other photographers work… Sandie is a pro and a class act. It was a fun time!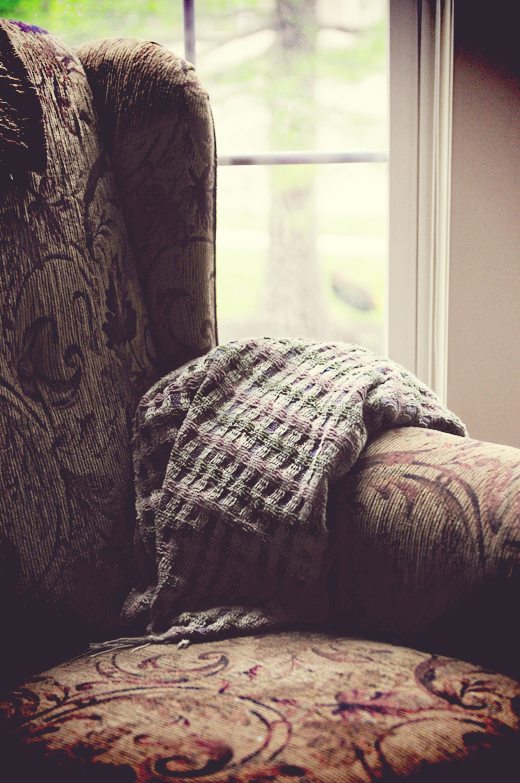 Thursday, April 12: This big, comfy chair in my office was calling to me all day for a nap. (Confession… I finally gave in for a 20 minute snooze!)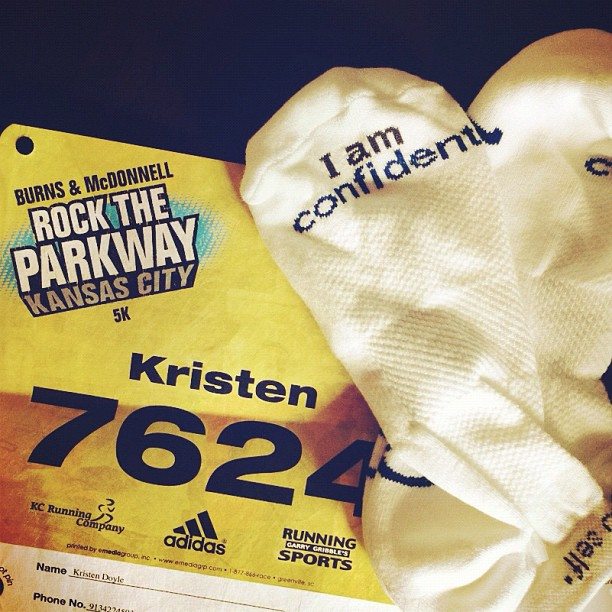 Friday, April 13: Today I picked up my packed and race bib for my first 5K tomorrow. I also snagged up a new pair of Notes to Self socks, hoping that the message would soak in! Feeling very sore and tired from my workout yesterday and nervous about running the 5K off of the treadmill. We shall see! (I now know I successfully completed the 5K! Will share more about it later in the week. In a word, it was fantastic and my socks worked!) Taken with my iPhone.
Saturday, April 14: The Daddy Daughter Dance was tonight at school. It's such a special night for the girls and Nick, but poor Leah is not old enough to go. She did pretty well with the fact last night, but did insist on taking some cell phone pics to commemorate the evening (in her swimsuit, of all things).
That's it for this week! I hope you'll share some good things that happened to you last week. Have a great one!