I'm a week behind on posting project 365 pictures so I'm going to make these two weeks of photos quick to catch up!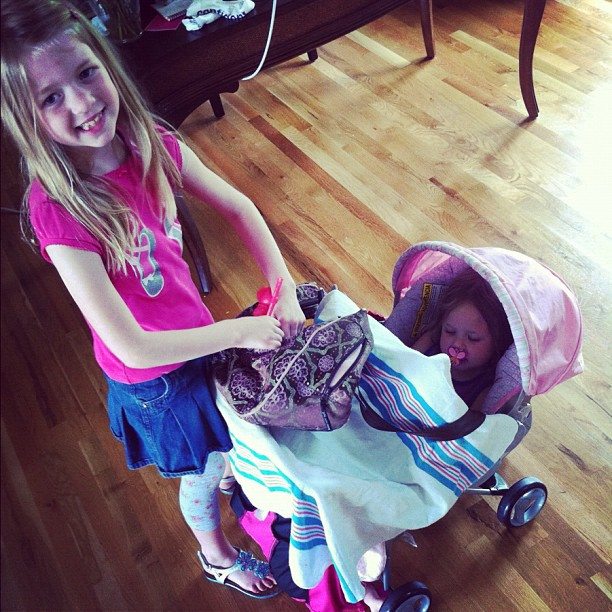 Sunday, April 15th: Caught this moment with my iPhone. This is a picture of Kelly playing mom and Leah playing baby… crammed into an infant carrier on top of a toy stroller with a plastic ring / cupcake topper as a binky!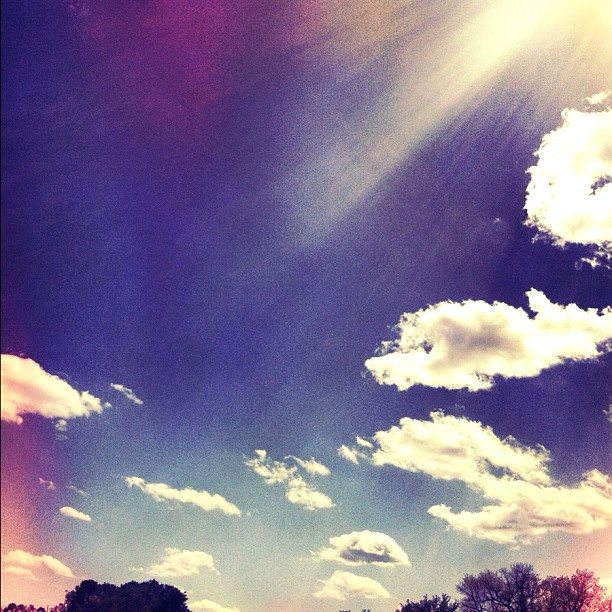 Monday, April 16: Today was not a great day. Nothing horrible happened, really… it was just one of those Monday's! I was feeling rather gloomy until I was driving home from something and noticed how gorgeous the sky was. It's hard to stay bummed when there is so much beauty around you! Taken with my iPhone.
Tuesday, April 17th: Leah and a giant sunflower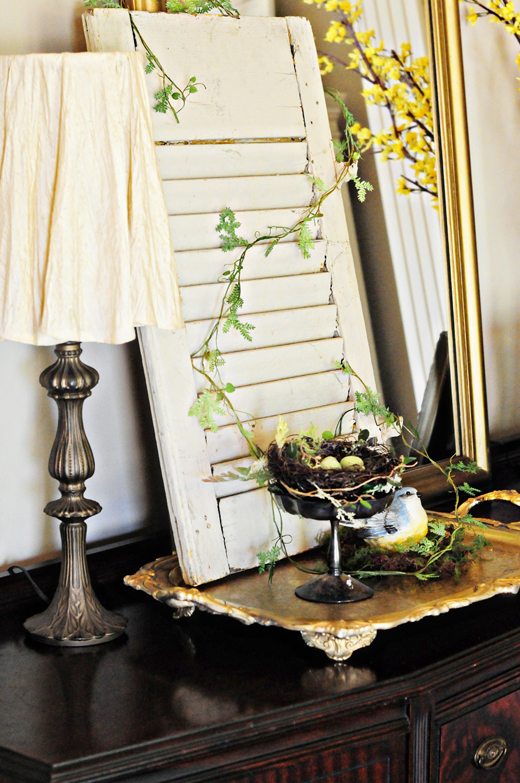 Wednesday, April 18th: My friend Terri, who is a most talented home staging and design professional (and who helped transform my dining room into my home office) came over today and added some spring touches to my office. Love love love it!
Thursday, April 19th: Spent some time today deconstructing a partially dead bouquet of flowers. The result was a few glasses of flowers all over our house.
Friday, April 20th: More flowers! Doing this one for a print in my office.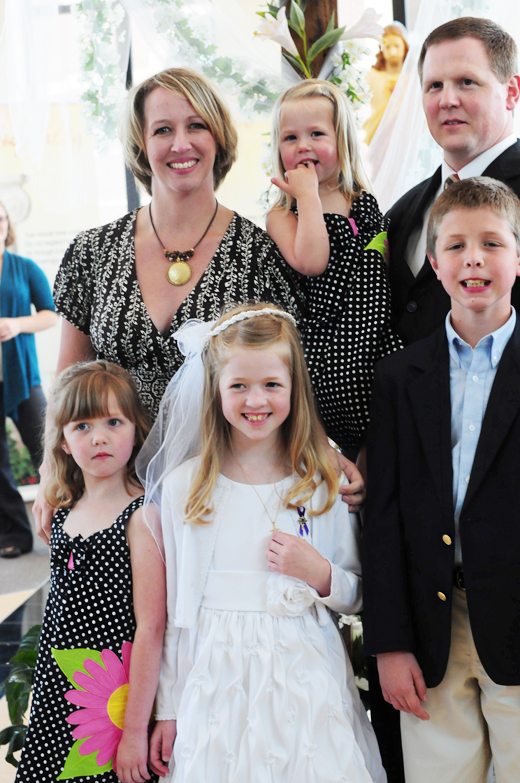 Saturday, April 21st: We celebrated Kelly's 1st Communion today. My aunt took this picture of our family after the celebration mass.
Sunday, April 22nd: I was looking through boxes of old pictures and letters for my Hallmark post and I came across this album of Junior Prom pictures. I had to laugh at first of all, how big my hair was, and second of all, how tan I was. I don't think either of those have happened since then!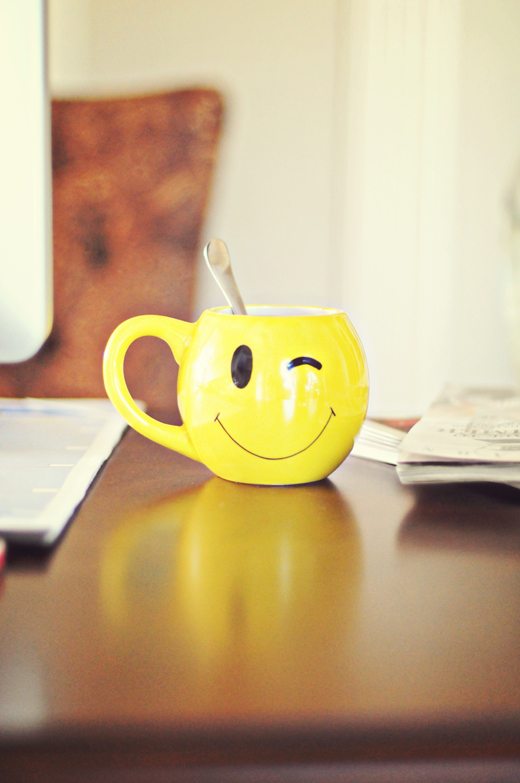 Monday, April 23rd: Sorry – you apparently get to see this guy again as I only took pictures of him today, it seems!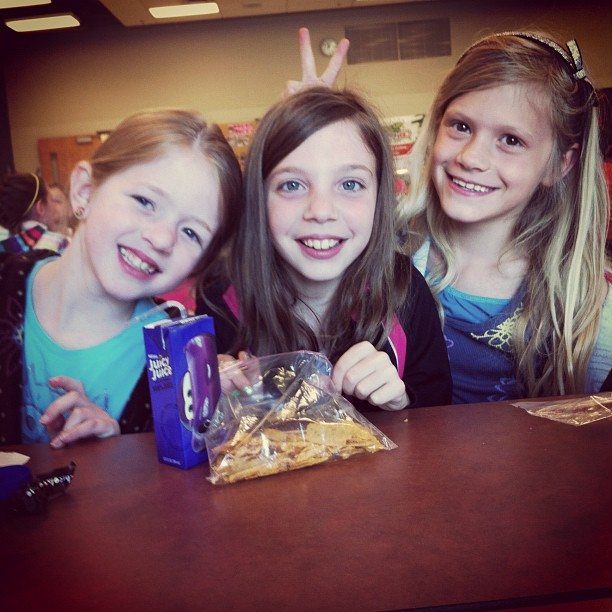 Tuesday, April 24th: Leah and I took a break in our day to go up and have lunch with Kelly. I snapped this picture of her and two of her friends with my iPhone.
Wednesday, April 25th: Another iPhone shot, but this time of the group of ladies who joined me for my Shot@Life coffee breakfast!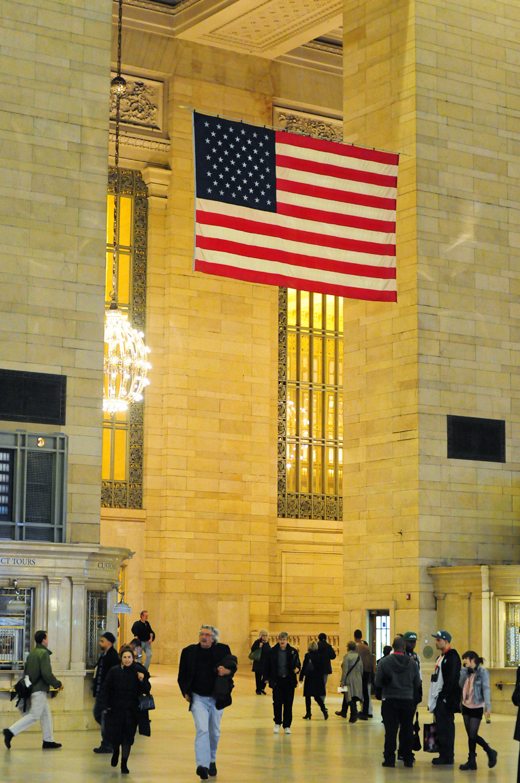 Thursday, April 26th: I went to NYC today for a few days and for the first time, made it over to Grand Central Station. What a site that is to see! Very cool.
Friday, April 27th: Definitely one of the most awe inspiring places I have ever been, St. Patrick's Cathedral gave me chills and brought tears to my eyes the moment I stepped foot inside. What an incredible, beautiful place.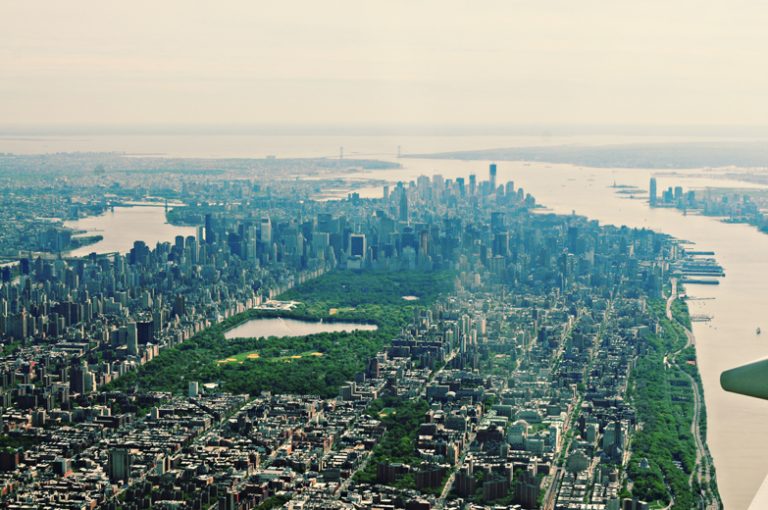 Saturday, April 28th: The view from the plane as I was leaving the great city of New York!
Well, that's it for the past two weeks! Thanks for stopping by.