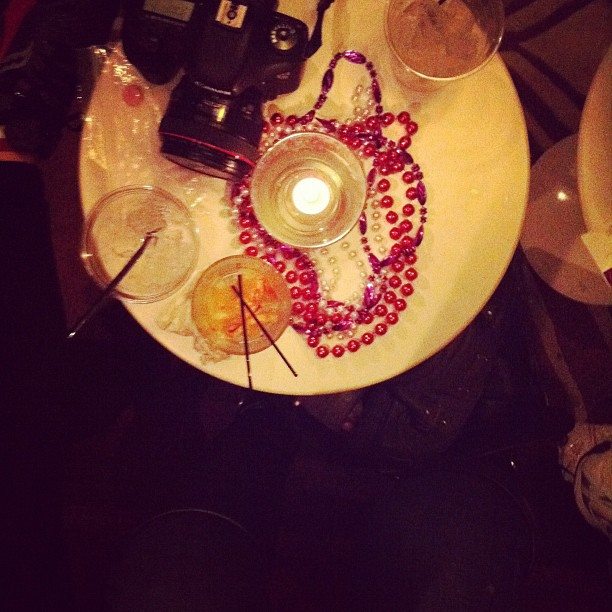 February 12th, 2012: 1am… this is when the good stuff happens. On our Blogger Ambassador trip to New Orleans with Zatarain's, after a fun filled day of food and Mardi Gras parades, we sat around in the hotel lobby and chatted, talked shop, did what bloggers love to do when they get together – talk blogging life with people who get it. It is always when the real conversations happen and you truly get to know the people you've been spending time with!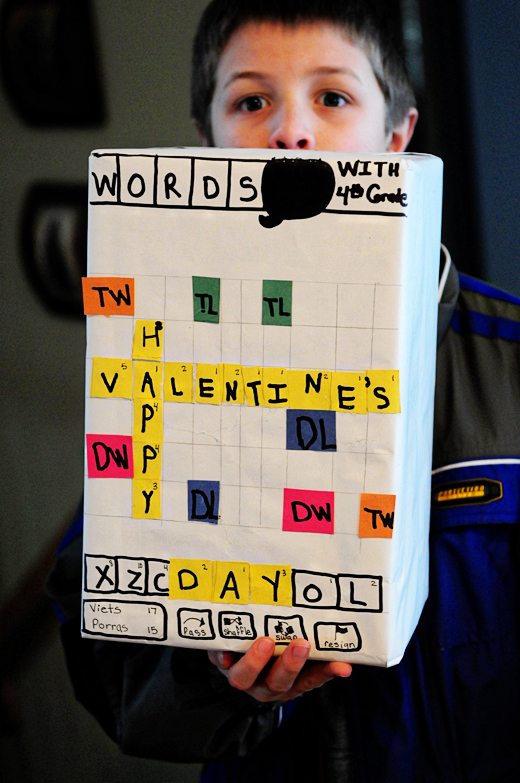 February 14th, 2012: Jacob decided he wanted his Valentine's box for school to be a Words With Friends theme (which makes sense since his friends and him are obsessed with that game now!) Copying off of many aspects of the game, this is what he came up with! Not as elaborate as some, but I thought it was a cool idea.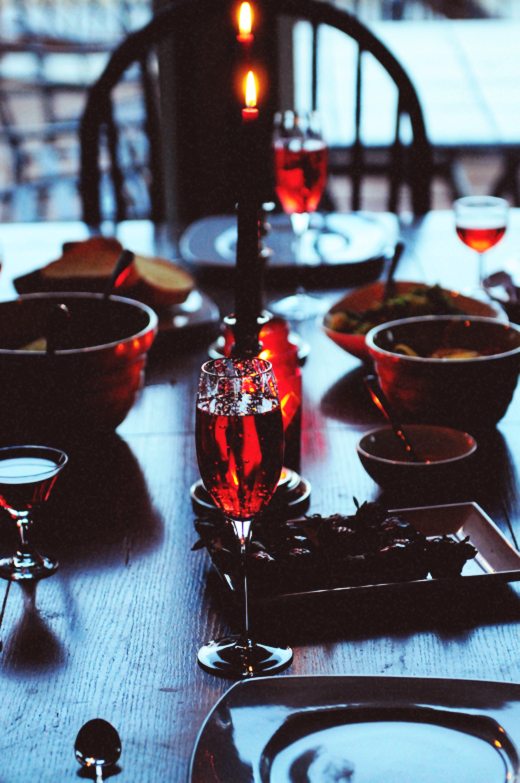 February 14th, 2012: Nick and I never go out on Valentine's Day. Instead we make a really nice dinner for the kids and we serve them restaurant style, with candlelight, soft music and drinks in fancy glasses. They love it and so do we!
February 15th, 2012: Some of the prizes from KitchenAid and LeCreuset arrived for SoupaPalooza! Make sure to link up your soup recipes next week for a chance to win. Details on this post.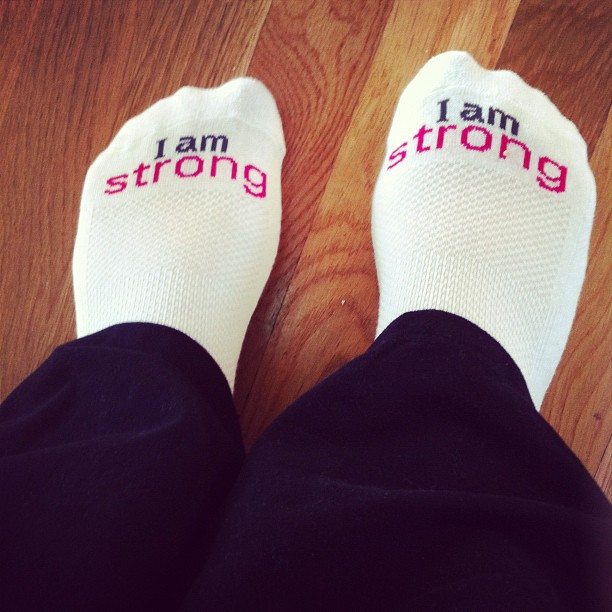 February 16, 2012: I adore my positive affirmation socks from Notes to Self! I had a really hard work out this day and kept having to remind myself that my socks told the truth… I Am Strong! Check out Notes to Self and their awesome socks here!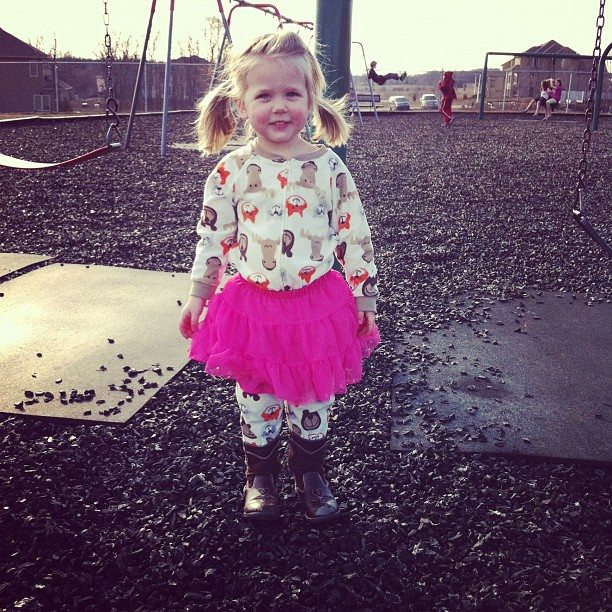 February 17th, 2012: I spent today at Applebee's International learning about their delicious Under 550 Calorie meals. When I came home I met the sitter at the very busy park to discover Leah in the above outfit. Oh my… she is at a "always wants to wear PJ's or leotards" stage. Luckily most people at the park totally got it as they've all had 2 year olds before!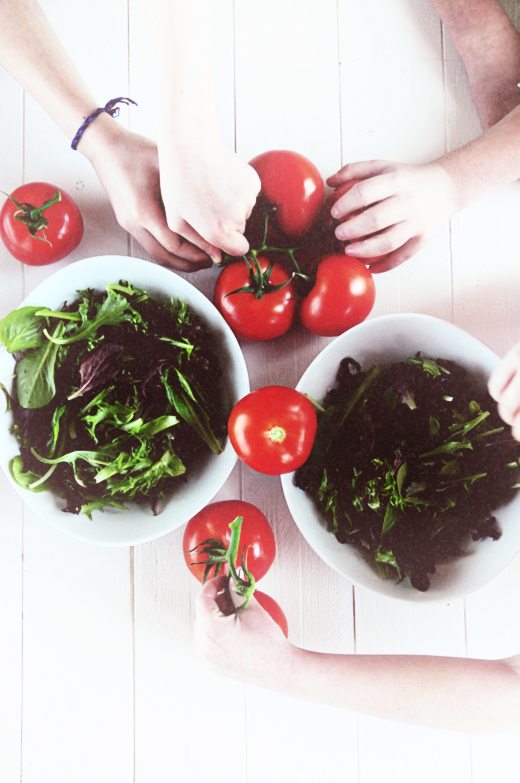 February 18th, 2012: I had a busy day of recipe photo shoots for one of the magazines I work for. My models (Thanks Bree & Stephanie for letting me borrow your kids) were messing around with the tomatoes. I just loved the look of the white and red contrast with their little hands playing around!
That's it for this week! For outtakes and other pictures, make sure to follow me on Instagram and Flickr! Thanks!