Week 9 of 2012 has happened and what a busy week it was. I had a ton of freelance deadlines this week which always makes it fun to balance everything. Is anyone else in shock that we have already gotten to March? Spring Break starts this week and before we know it, school will be out and the kids will be home for summer again! Crazy stuff.
Here are some of the moments I captured from this week…I think this is my favorite week of photos from 2012 yet.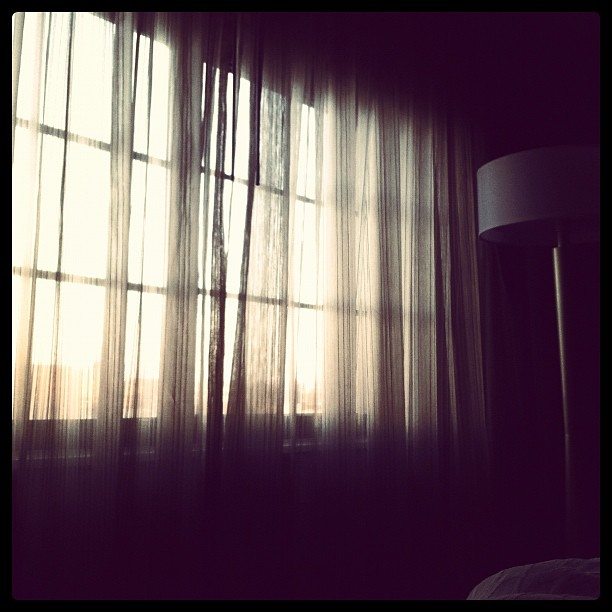 February 26, 2012: We spent the weekend in Des Moines with Nick's side of the family. Waking up in the hotel room I couldn't help but love the light coming in the room. I think I have a bit of an obsession with photographing windows with sheer curtains.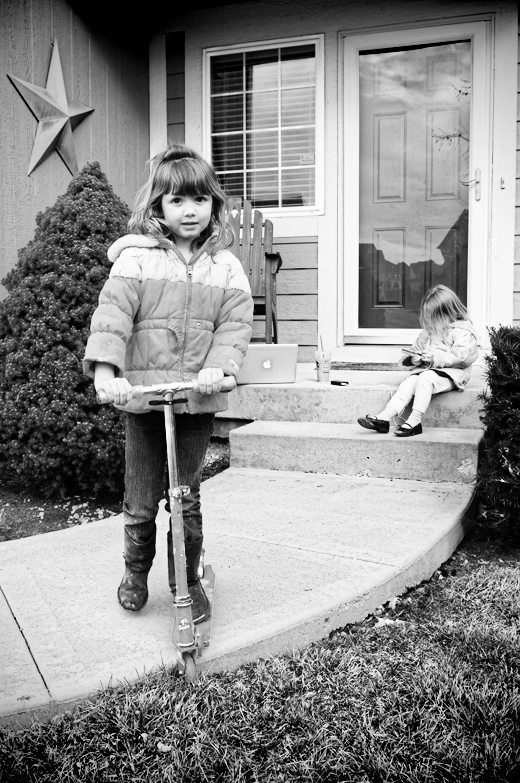 February 27, 2012: My "office" and co-workers for the day. I wouldn't trade it for anything!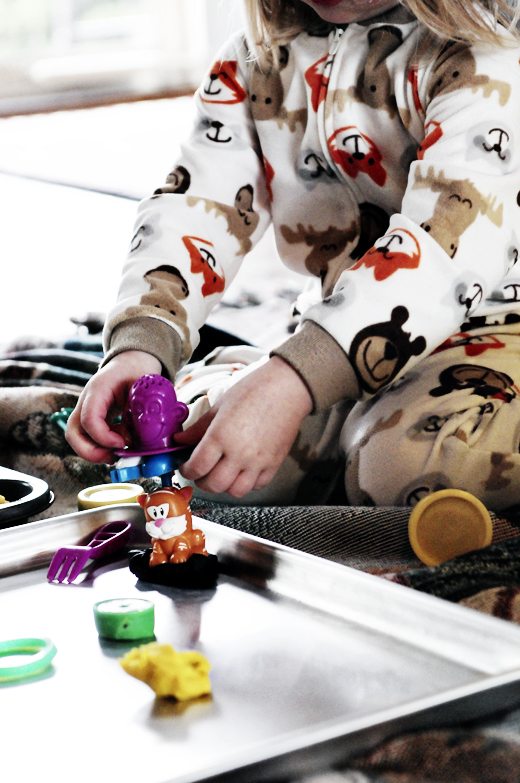 February 28th, 2012: Crazy deadline week sometimes calls for desperate measures, like bringing the play-doh tub inside for Leah to play with. I thought I'd get at least an hour out of her with all the play-doh stuff, but her desire to play with it lasted all of 15 minutes.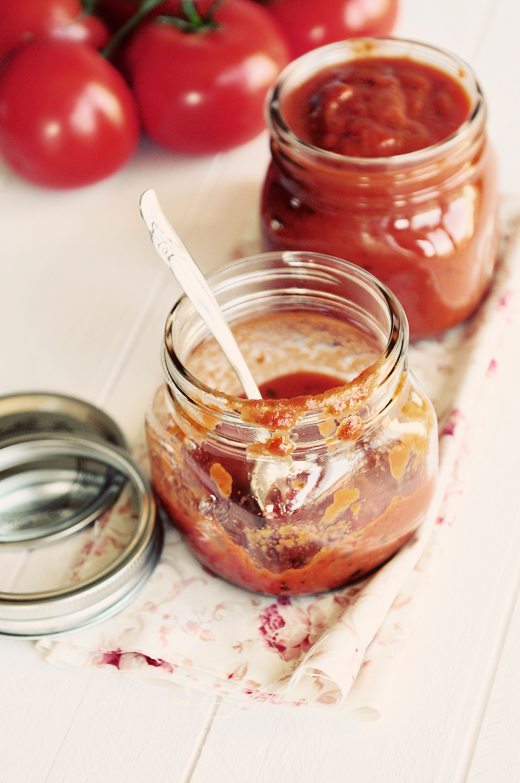 February 29, 2012: I was shooting some homemade marinara for one of the magazines I work with. After the photoshoot was over, I began cleaning up… pouring out the marinara into containers, etc. After I had emptied one jar I looked over and had to take a shot… sometimes my favorite food shots are the "after the fact" shots, like this one.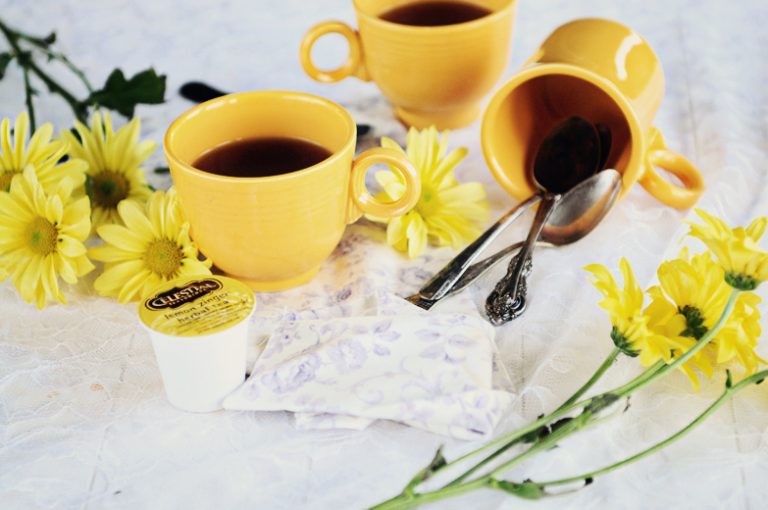 March 1, 2012: More from my "tea time" shoot. Another obsession I seem to have is photographing coffee and hot beverages!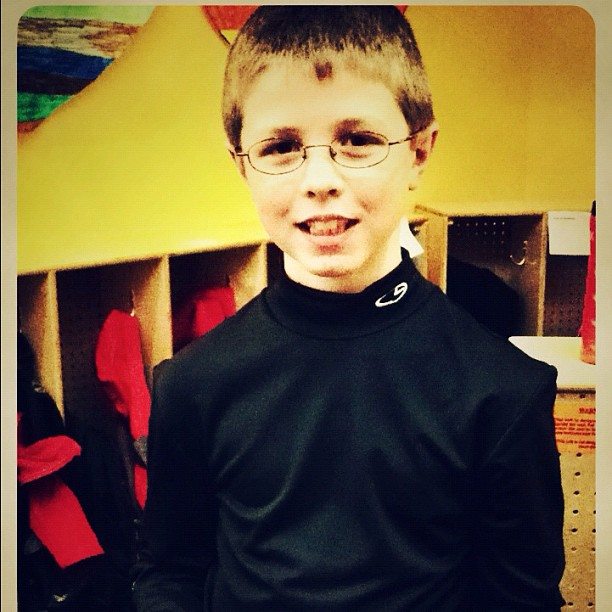 March 2, 2012: iPhone photo of Jacob playing the part of Steve Jobs for the 4th Grade Wax Museum project. He did a great job with his assignment.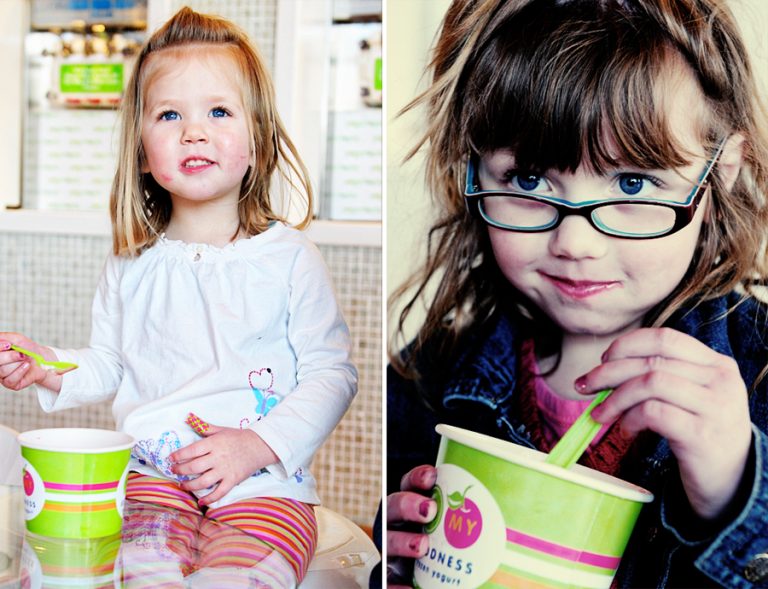 March 3rd, 2012: My friend Sara gave Ella and Leah giftcards to Yogurtopia for helping her out with a school assignment she was doing. Nick and I took them on Saturday and they had a fabulous time filling up their big bowls and topping their frozen yogurt with everything imaginable! Thanks, Sara!
And a bonus…I feel bad that Kelly wasn't in any of the selected pictures for the week, so I'm adding this bonus picture. My friend Kristen dropped this off at my house this week. It is a picture she took of Kelly and I at Girl Scout Camp this past summer. I think it is one of my favorite pictures with her that we've had taken.
And that's it for the week! If you are participating in Project 365 let me know your link… I'd love to follow along!
Have a great week 10 of 2012, everyone!