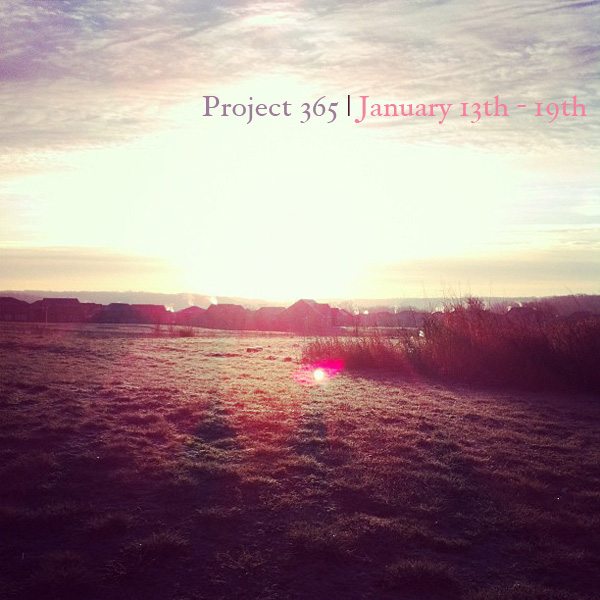 (My favorite Instagram photo from the week)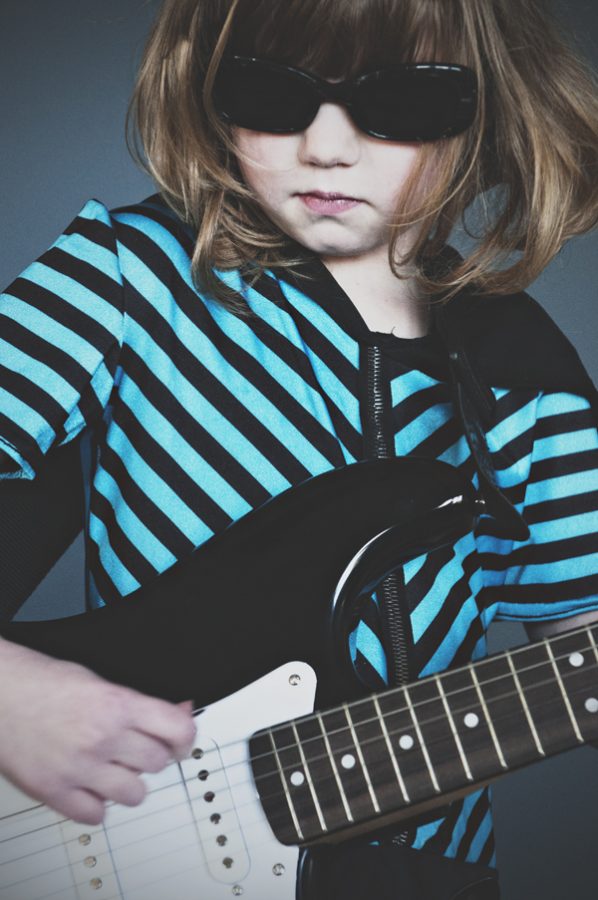 January 13th: Ella got a guitar for Christmas. Today, she broke it out in pure rock style fashion… complete with sunglasses and torn tights. I've committed to try and take all of my Project 365 pictures with my DSLR, but if I hadn't, this Instagram picture would have been in this spot.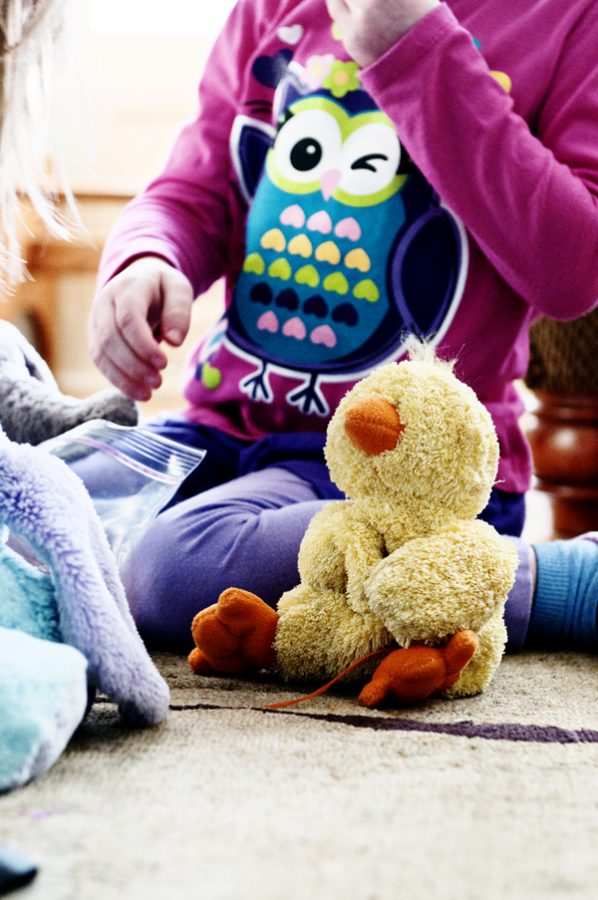 January 14th: Leah and her best friend Natalie had a playdate at our house today. While I worked on my Project Life journaling, they had a stuffed animal town  hall meeting and tea party.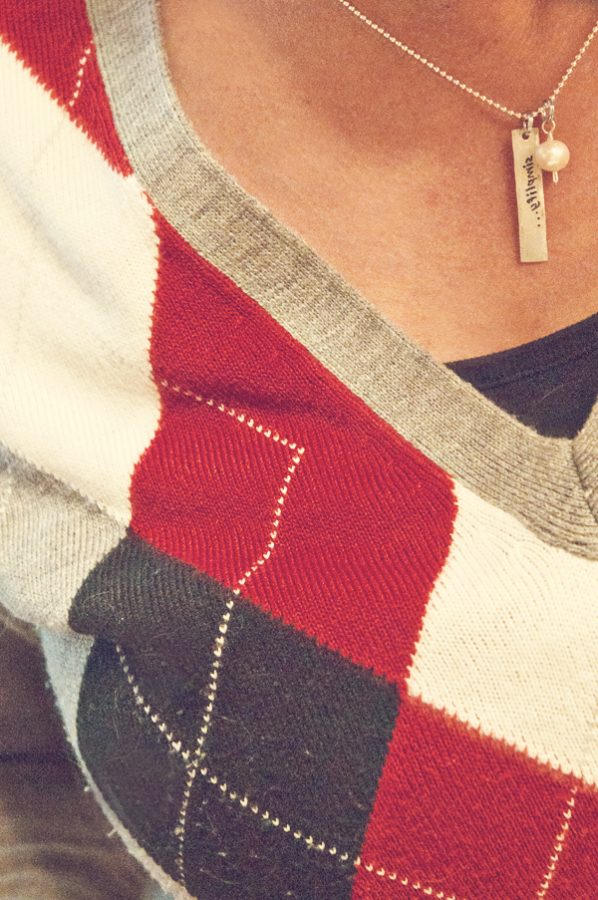 January 15th: I absolutely love my 2013 Focus Word necklace from The Rusted Chain. It's a great visual reminder of my focus to simplify this year.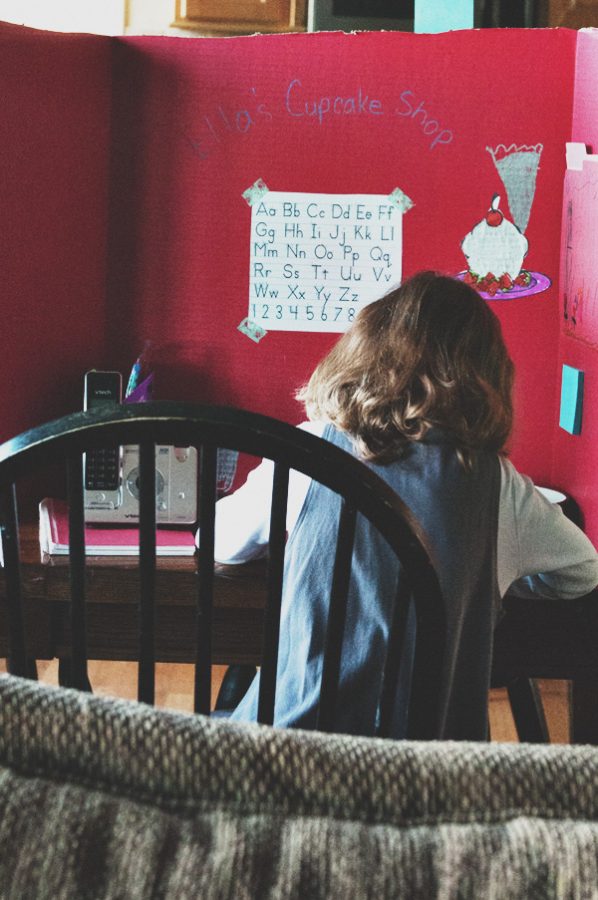 January 16th: We're trying to make homework time more fun at our house, so each kid got to create a "homework" station. Ella's wanted hers to be a cupcake shop. So far, it's helping to eliminate some of the distractions that happen during homework time. I hope it continues to work.
January 17th: Leah, in the house, with one of her many random outfits. Gloves, a hat and froggy pajamas. I  love this Instagram outtake just as much!
January 18th: Pre-school goodbye hugs for the dog.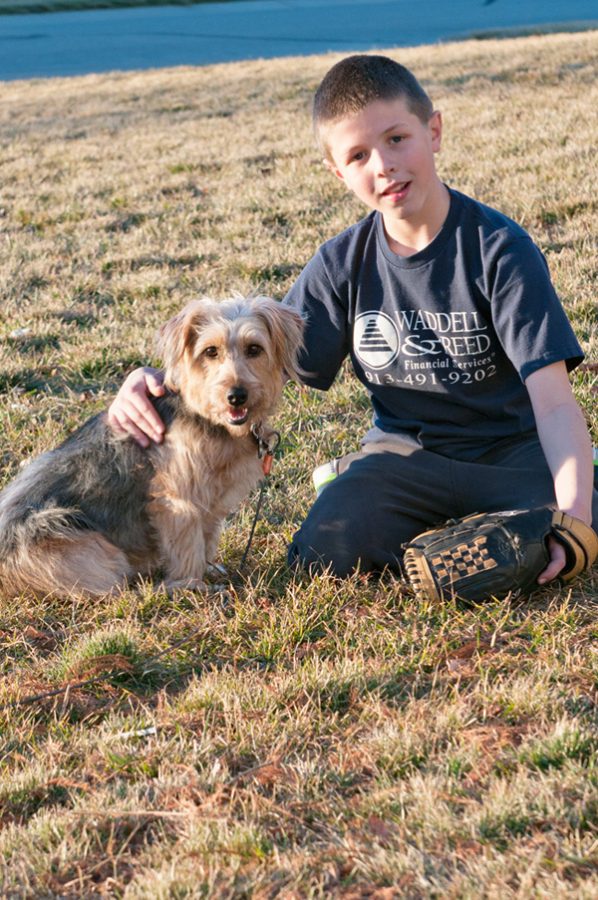 January 19th: Jacob and his sidekick enjoying today's gorgeous 60 degree weather. A dog and baseball…what more could a boy want?
That's it for our week in pictures! Remember you can see outtakes on Instagram, Facebook and Flickr!
View previous Project 365 pictures here. Leave a link to your Project 365 and / or Project Life pictures if you are doing one. I'd love to see them!