A quick and easy, ready in less than 5 minutes, Pumpkin Spice Cake recipe for one!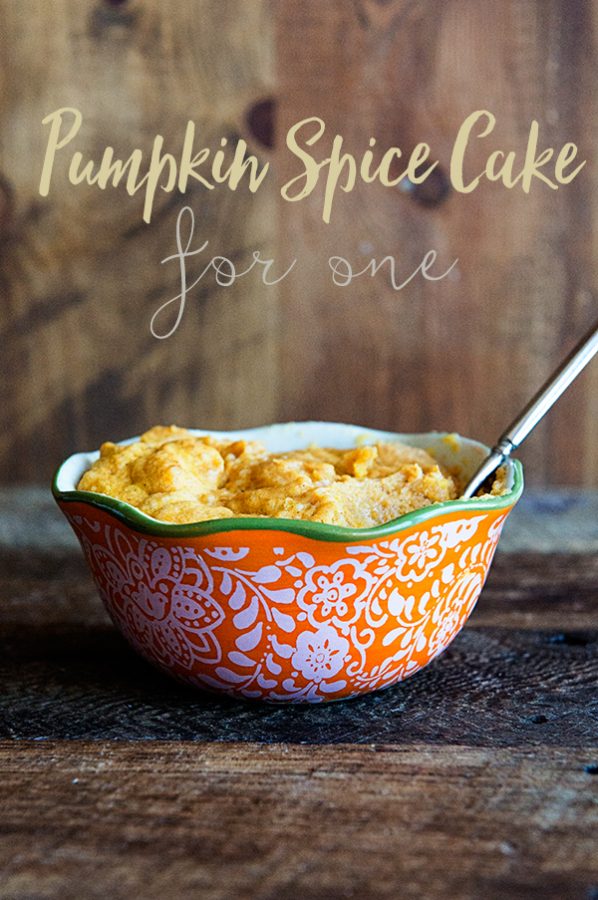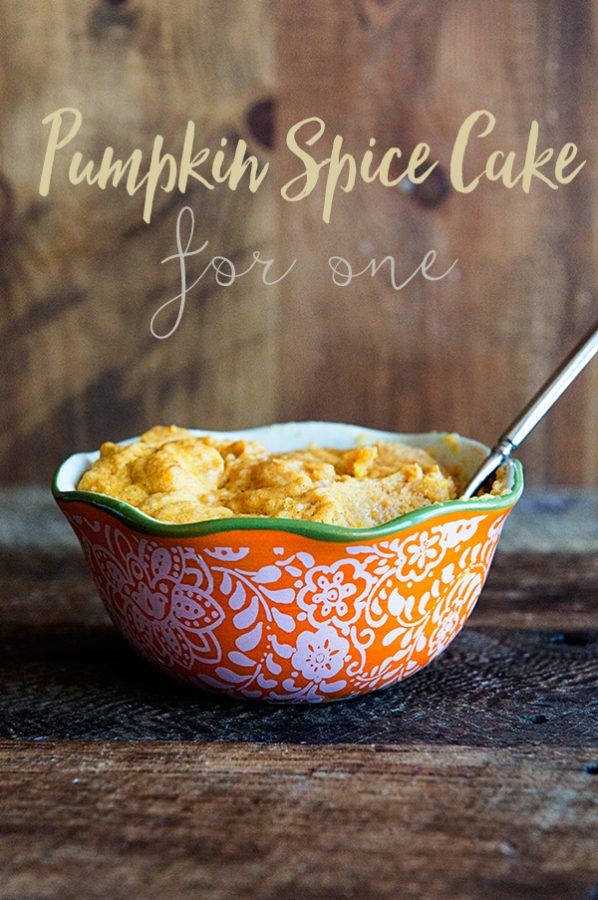 I've been working from home now for almost 15 years. Yes, that's right… it's been 15 years since I've stepped foot in an office to do the normal 9-5 grind. On most days, I absolutely love working from home. I can set my schedule to be whatever I want it to be, I can be there when my kids need me without having to ask a boss for time off, I can wear whatever the heck I want, there's no bad traffic and commute, and I can take a nap whenever I want! It's a pretty sweet setup.
Would you like to know what I miss the most about not going into the office everyday? The doughnuts, bagels, cookies, cupcakes, treats that could always be found in the break room. I guess it's a blessing to not be tempted by that stuff all the time, but sometimes I am working during the day and just really, really want a sweet treat!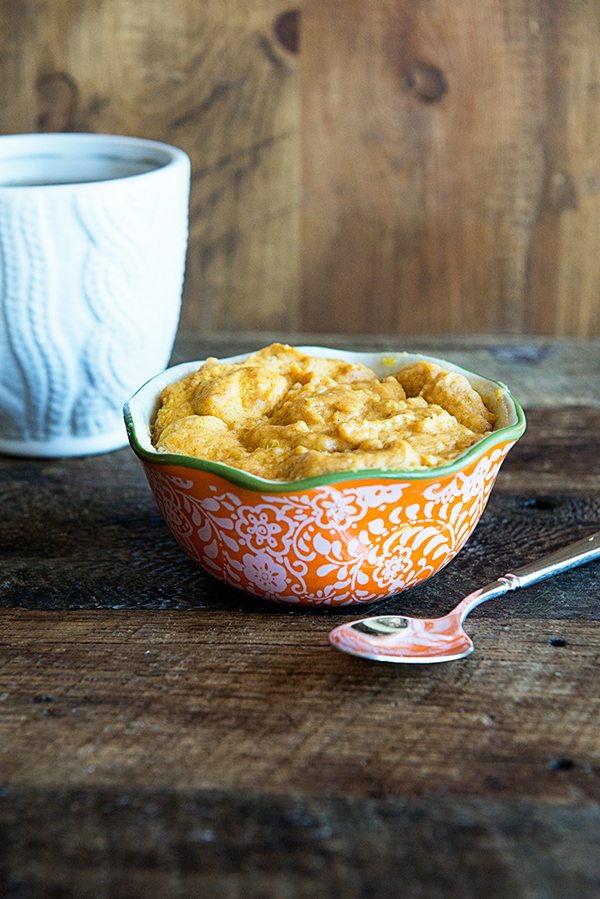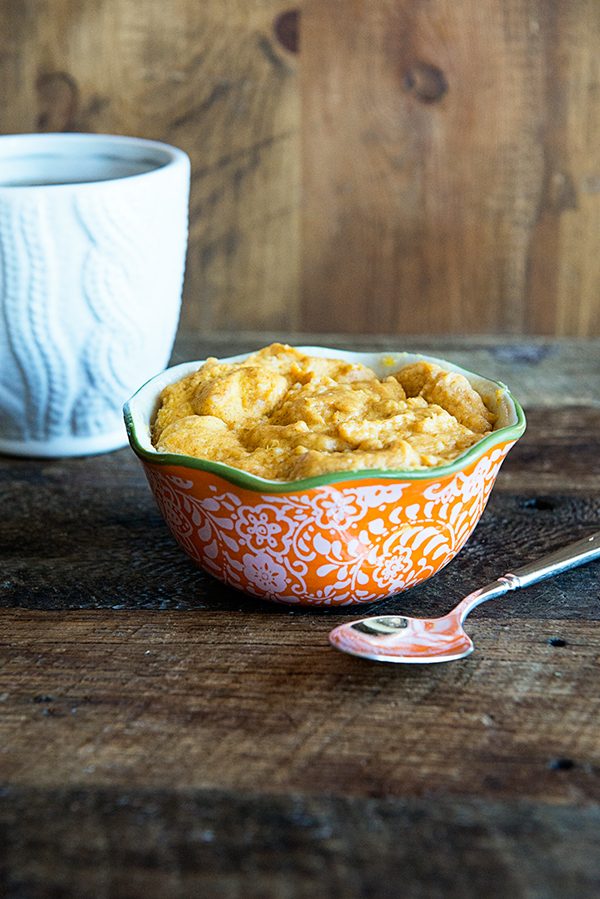 I've started curbing my sweet treat cravings with "cakes for one"…sometimes known as Mug Cakes, but I typically just make mine in a microwave safe bowl. These little cakes take less than 5 minutes to make and are the perfect solution for those lonely, treat free, at home working situations. They also work pretty well for those lonely, at home, netflix binge sessions…just saying.
Because it's fall and like the rest of the world I've been craving all things pumpkin spice, I decided to share my version of a Pumpkin Spice Cake for One. My secret ingredient is instant pudding – so don't leave that out. It makes for the best, most moist cake for one! It's essential.
For my cakes for one, I always use Jiffy White Cake Mix. Their cake mixes are so inexpensive and small, so it's easy to open a box up to use just a few tablespoons out of it. You can, of course, use any white cake mix…I just prefer Jiffy for these.
So, if you are craving something sweet, head to your "break room" and bake up one of these 5 minute Pumpkin Spice Cakes for One. I'm sure your boss will love you for it!
Pumpkin Spice Cake for One
Ready in less than 5 minutes, this pumpkin spice cake for one is perfect for an afternoon treat!
Ingredients
4

Tablespoons

unprepared White Cake Mix

1

Tablespoon

instant vanilla pudding mix

2

Tablespoons

pumpkin puree

2

Tablespoons

water

1/4

teaspoon

pumpkin spice seasoning or cinnamon
Instructions
Spray a small 1-cup capacity microwave safe bowl or ramekin with Pam Baking Spray.

Add all the ingredients and stir until well blended and the batter appears to be without lumps.

Place in the microwave on high for 1 1/2 - 2 minutes.

Remove from the microwave carefully and serve warm.

It's extra delicious topped with ice cream or whipped cream!