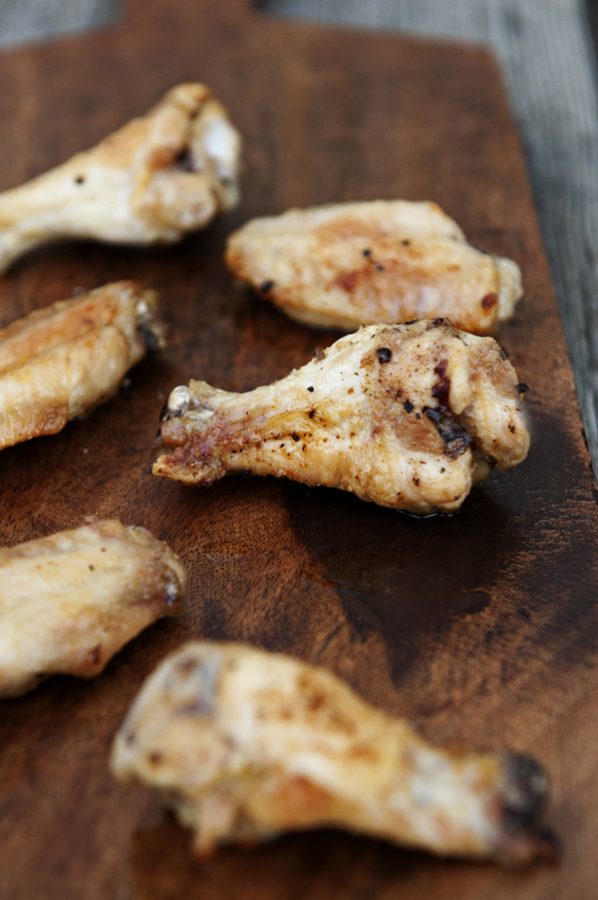 I am starting to become a big, huge fan of my KitchenAid slow cooker. It took me awhile to appreciate the time saving value it could have in my life, but now that I know, I'm sold.
You can make everything, practically, in a slow cooker! Breakfast, lunch and dinner… and even a snack in between if you had enough slow cookers and cabinet space to keep them all going at the same time.
I've made full size chicken legs in the slow cooker before, and they turned out great. Ugly, but great. So, I decided I'd try to make some chicken wings in the slow cooker and with the use of the Reynolds Slow Cooker Liners, the chicken wings were perfection. They didn't stick to the sides, they weren't messy to clean up and they were low maintenance and delicious.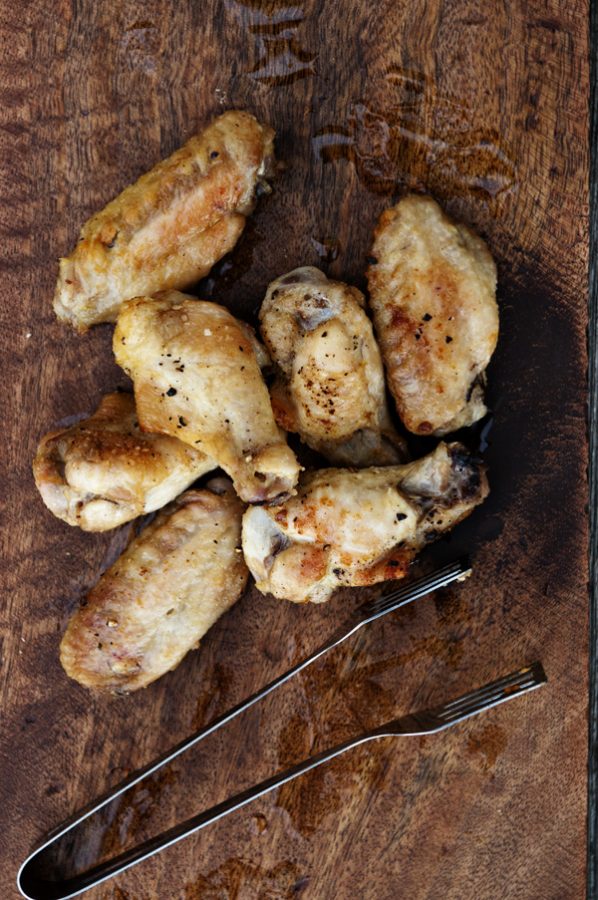 So now that I'm a HUGE slow cooker fan, tell me… what's your favorite thing to cook in the slow cooker? I'd love to know!
Asian Spice Slow Cooker Chicken Wings
A simple, full of flavor, slow cooker chicken wing recipe.
Ingredients
2

pounds

chicken wings

I prefer Smart Chicken

1

cup

chicken broth

2

Tablespoons

minced garlic

1

Tablespoon

5 Spice powder

1/2

teaspoon

Kosher salt

1/2

teaspoon

fresh cracked black pepper
Instructions
Mix together chicken broth and minced garlic and pour over chicken wings.

Sprinkle 5 Spice Powder, Kosher salt and fresh cracked black pepper over the wings.

Cook on high for 3 hours or until juices run clean.

Remove wings from the crockpot and place on a wire rack to drain. Serve warm.
Disclosure – I was hired on behalf of Reynolds Slow Cooker Liners to create a recipe using their product. All opinions expressed are my own.
Disclosure: This blog post contains affiliate links. As an Amazon Associate, I earn from qualifying purchases.