A wonderful Chocolate Almond Muffin recipe featuring Slivered Almonds from Diamond Nuts to celebrate the start of the REAL new year.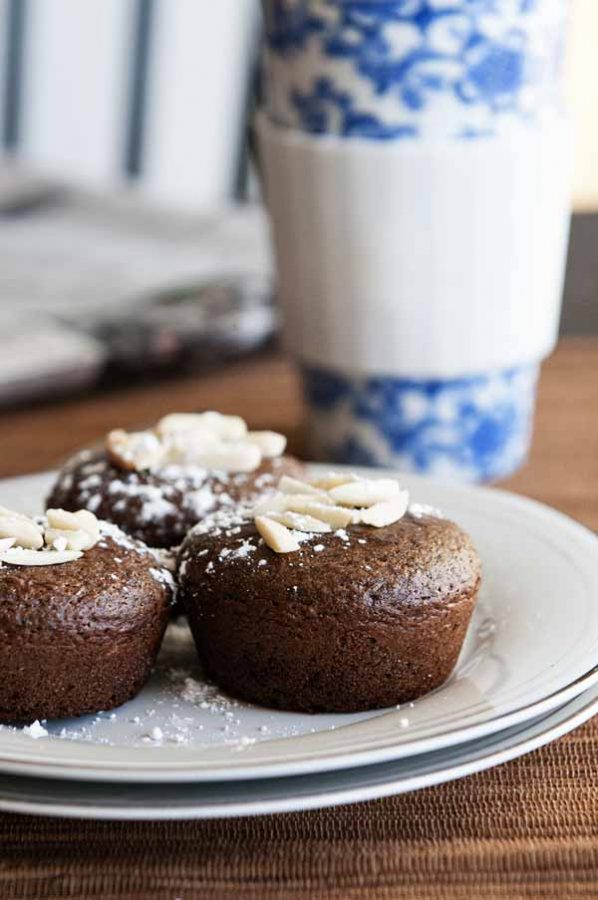 Happy New Year, everyone! Oh, I know I already wrote a happy new year post, but this time I want to wish you all a Happy REAL New Year.
You know, the new year that starts AFTER the kids are back in school and you can actually focus on getting some of your goals set and things accomplished? I feel like the new year can't even begin to start until I have everyone back in some kind of normal routine, and heaven knows that doesn't happen until school is back in session!
So happy REAL new year to you all! I have posts scheduled out in advance, my house has been clean for about 3 days now, and I feel like I'm back on my feet after the whirlwind of the holiday season. I love the REAL new year, don't you?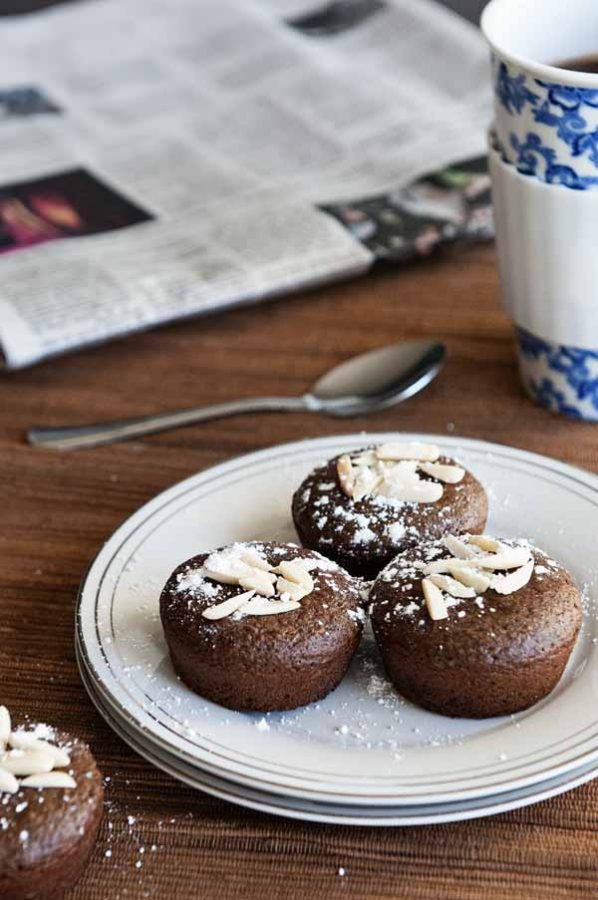 The first recipe I'm sharing in 2014 is one my daughter Kelly made for our breakfast on the last day of break. You see, I don't know about you, but as much as I like to cook, I get so tired of having to feed hungry people 3 times a day when we're on break! Why is it that the kids need to be fed so much, gosh darn it? 😉 Anyway, Kelly got tired of waiting on me to make breakfast and decided to take matters into her own hands. She had me print off this recipe for Chocolate Muffins, and then totally adapted it based on what we had on hand (which wasn't much since I also like to veto grocery shopping while on break). I love these muffins so much… they are almost too good to be considered breakfast, but you didn't hear that from me.
I hope you'll give them a try them and that you have a very happy REAL new year!
Chocolate Almond Muffins
Double chocolate muffins topped with toasted slivered almonds makes a great breakfast!
Ingredients
1 1/2

cups

flour

3/4

cup

sugar

1/4

cup

unsweetened cocoa

2

teaspoons

baking powder

1

teaspoon

baking soda

1/2

teaspoon

salt

2/3

cup

sour cream

2/3

cup

chocolate milk

1/2

teaspoon

vanilla

1/4

cup

Diamond Nuts Slivered Almonds

2

Tablespoons

powdered sugar
Instructions
Preheat oven to 400°F

Mix dry ingredients (except Almonds and powdered sugar)

Stir in sour cream, chocolate milk and vanilla. Blend until well incorporated and combined.

Spray a muffin pan with cooking spray or line with cupcake liners.

Fill each cup of the muffin pan 3/4 of the way full, filling all 12 cups.

Bake for 12 minutes and remove from the oven.

Sprinkle each muffin with slivered almonds (you may have to press them into the muffin tops gently), then return to the oven for an additional 5 minutes, or until almonds get toasty and muffins are cooked entirely.

Remove from the oven. Allow to cool 5 minutes prior to removing the muffins from the pan. Once removed, sprinkle with sifted powdered sugar and serve.
Disclosure: I'm honored to call Diamond Nuts one of my recipe development and photography clients in 2014. All opinions expressed are my own.