I'm honored to be a part of the 2014 Kraft Tastemaker Community, where I am teaming up with Kraft Foods to bring you family friendly recipes using common ingredients found in your pantry!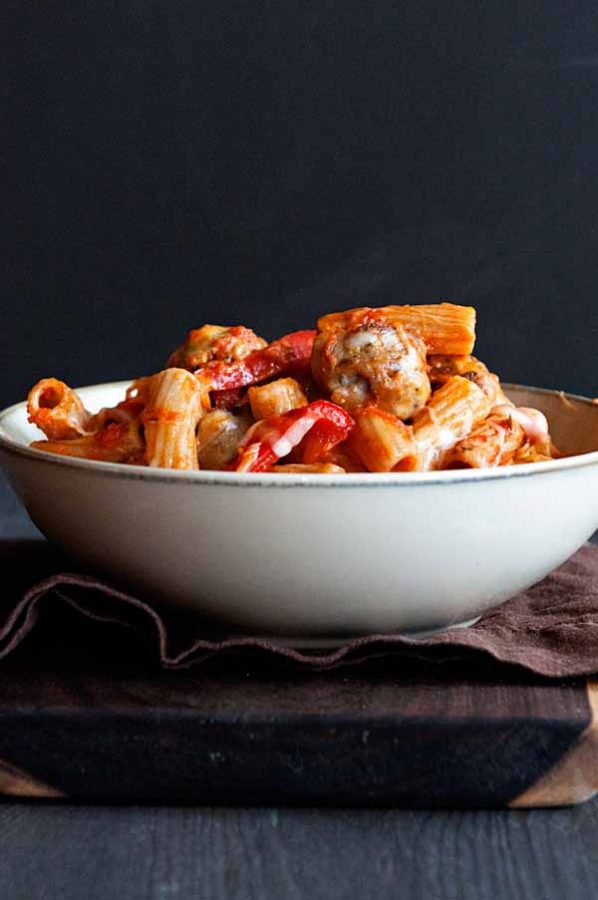 January is usually our hunker down and hibernate month. I've never really had the kids signed up for extra activities in the winter, mostly because I really am not fond of getting out in the snow and cold when I don't have to.
Things have changed this year though. I finally broke down and signed Jacob up for basketball and Kelly up for Volleyball. On top of the new activities, we also have gymnastics, school of religion, choir, 4-H, tutoring and homework. Unexpectedly, my hunker down season has officially become quite busy! Instead of having all the time in the world to cook dinner, my evenings are in tune with the rush of my normal fall and spring months.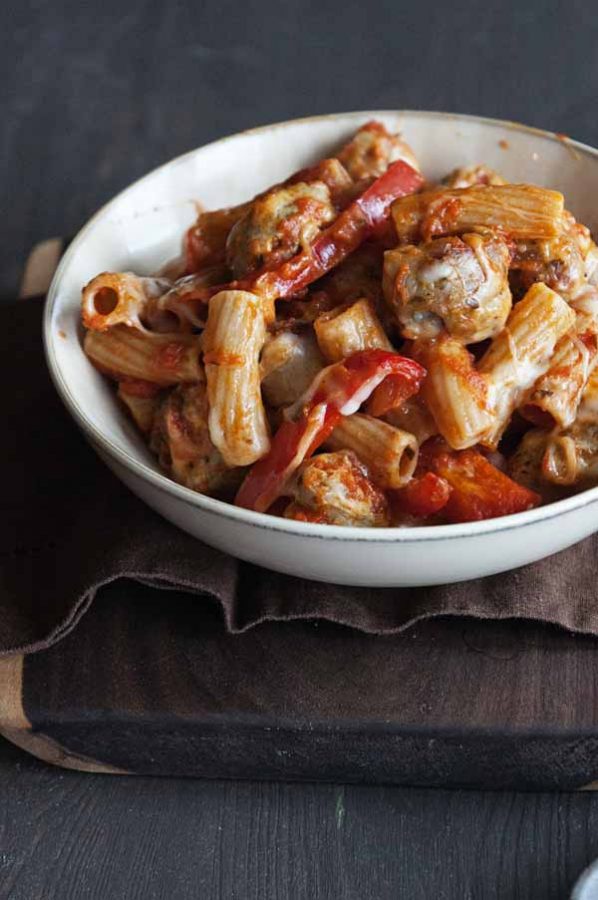 In an effort to keep things in check so we are still eating dinner as a family at night, I've been turning to some of the more basic recipes that are simple yet turn out great every time. I have to remind myself that the key is that we are eating something great together… it doesn't have to be fancy or over the top. Simple, delicious and nutritious are the three key ingredients.
Slow cooker meals, soup recipes, casseroles, pasta bakes…these are the foods currently filling my kitchen. Simple, delicious and nutritious… nothing fancy but made at home and eaten together.
This Sicilian Sausage and Peppers Rigatoni recipe from the Kraft Foods website is just the kind of meal that has saved our suppers lately! I hope you enjoy it.
Recipe: Sicilian Sausage and Peppers Rigatoni
A simple pasta bake for a quick and tasty weeknight meal.
Ingredients
1

pound

Italian turkey sausage links

cut into 1/2-inch-thick slices

2

large bell peppers

cut into strips

3

cups

rigatoni pasta

uncooked

1

jar

24 oz. chunky spaghetti sauce

1

cup

KRAFT Shredded Italian* Low-Moisture Mozzarella-Parmesan Cheese Blend
Instructions
Heat oven to 375°F.

Place sausage and peppers in 13x9-inch baking dish sprayed with cooking spray.

Bake 15 to 20 min. or until sausage is done. Meanwhile, cook pasta as directed on package, omitting salt.

Drain pasta. Add to baking dish along with the spaghetti sauce; stir. Bake 15 to 20 min. or until heated through. Top with cheese; bake 2 to 3 min. or until melted.
Disclosure: I'm proud to be a compensated brand ambassador for Kraft Foods. All opinions expressed are my own.