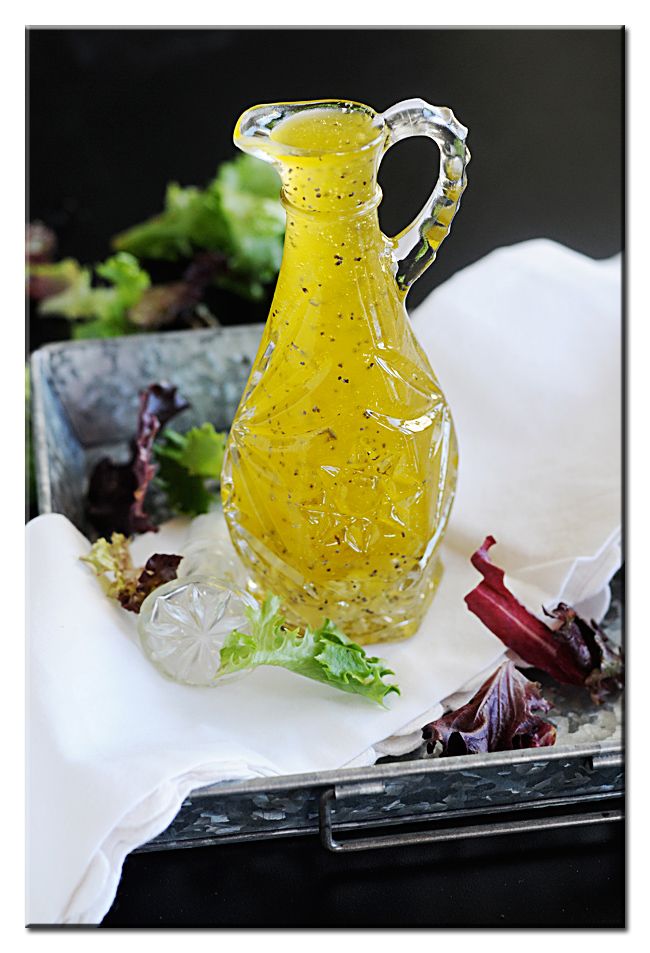 We have salad almost every night with our dinner. Nothing fancy… I typically just put out the tub of organic mixed greens from Sam's Club and the family dishes from that. My kids love salad, so if all else fails and they don't want to eat whatever it is we are having for dinner, I feel good knowing that they at least got some greens in them.
The other night my son was the first one to get his salad, and as I looked over at him I noticed he had my favorite salad dressing and had taken the very last drop of it. I was so bummed and ended up eating a dry, tasteless salad that night. I don't know why it never crosses my mind to make homemade salad dressing for just our weeknight dinners. I typically reserve that for a dolled up, fancy salad… not family mealtime. Realizing that was about as silly of a notion as one could get, I decided I would return to making our salad dressings from scratch, even if it is just for our nightly dinners.
First up, this delicious Poppy Seed Salad Dressing. It is very similar to the salad dressing featured in my absolute favorite Special Spinach Salad recipe I posted back in March, but just slightly different. With the perfect blend of sweet and tangy, this lovely Poppy Seed Salad Dressing will have you wondering why you weren't making salad dressing your way a long time ago!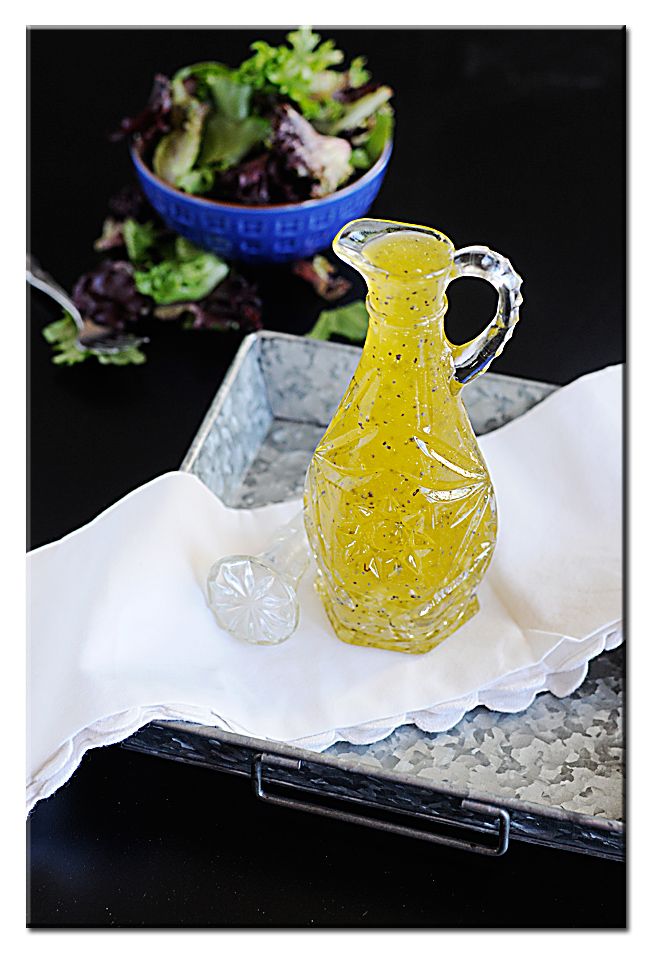 Poppy Seed Salad Dressing)
Poppy Seed Salad Dressing (adapted from All Recipes.com)
Ingredients
1/2

cup

sugar

1/3

cup

cider vinegar

4 1/2

teaspoons

finely chopped onion

3

teaspoons

ground mustard

which I forgot to put in, but I bet it is a great addition

1

teaspoon

poppy seeds

1/2

teaspoon

salt

1

cup

canola oil
Instructions
In a small bowl, combine the first six ingredients.

Slowly add oil, while whisking briskly. Cover and refrigerate until serving.