Dara from Cookin' Canuck and I are excited to partner up with California Avocados to bring our readers a fun and interactive recipe link up party with over $1500 in great prizes!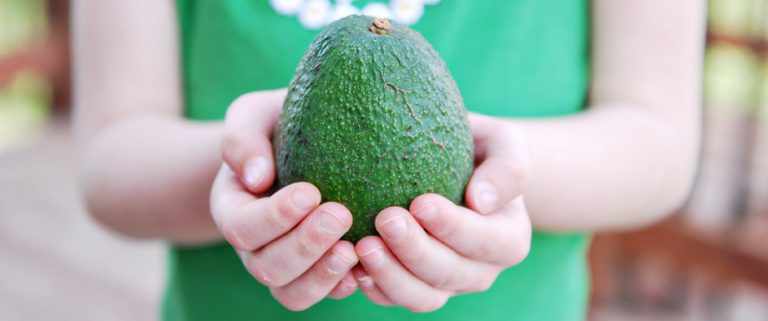 Save the Date!
School is in full swing and simple breakfasts to get kids out the door in a jiffy are on every parents mind right now. Have you thought about introducing California Avocados into your morning breakfast repoitre? If not, you might be surprised to find out that avocados are a healthy, filling way to start the day!
Dara, our friends at California Avocados and I are so excited share that we will be hosting Wake Up Breakfast with California Avocados, and we want to see your favorite avocado breakfast recipes. Smashed avocados and toast are one of my favorite ways to have this fruit at breakfast. I also love adding chopped California Avocados to omelets as well as breakfast smoothies! The possibilities are endless when it comes to avocados and breakfast time!
The link-up party:
How do you participate in the Wake Up Breakfast with California Avocados Link-Up? It's easy!
1) The link-up party runs from September 19 – October 3, 2013.
2) Get busy cooking breakfast with California avocados and post your recipe on your blog. You can enter up to 3 recipes. It is fine to use recipes that are previously posted on your blog, as long as you add the info in all 3).
If you don't have a blog, that's okay. Just leave your recipe in the comments section of the post on Dine & Dish or Cookin' Canuck.
3) During the two-week link-up link-up party (September 18 – October 2, 2013), add the link to your California Avocado post to the widget on either Dine & Dish or Cookin' Canuck. You only need to add it on one site, but it will show up on both.
4) Somewhere in your post, please link to the soon to come link-up post on Dine & Dish or Cookin' Canuck (those posts will go up on September 18th).
5) To qualify, California Avocados must be listed as an ingredients in your recipe.
The giveaway:
Our friends at the California Avocado Commission are giving party participants the chance to win over $1600 in giveaway items! The giveaway items will include two $500 American Express gift cards, two $250 American Express gift cards and two avocado gift baskets valued at $75! Now that's a reason to get cooking!
The giveaway is open only to U.S. residents but if you live elsewhere, please still feel free to share your avocado recipes. (Don't worry, my Canadian readers, there will be a non-related giveaway for you coming soon.)
All giveaway winners will be chosen through random.org.
We can't wait to see what you come up with!
Disclosure: This post and the party is sponsored by the good people at the California Avocado Commission.