I was hired by Kraft to create a recipe using their Kraft Fresh Take Cheddar Jack and Bacon mixtures. This post is about my experience.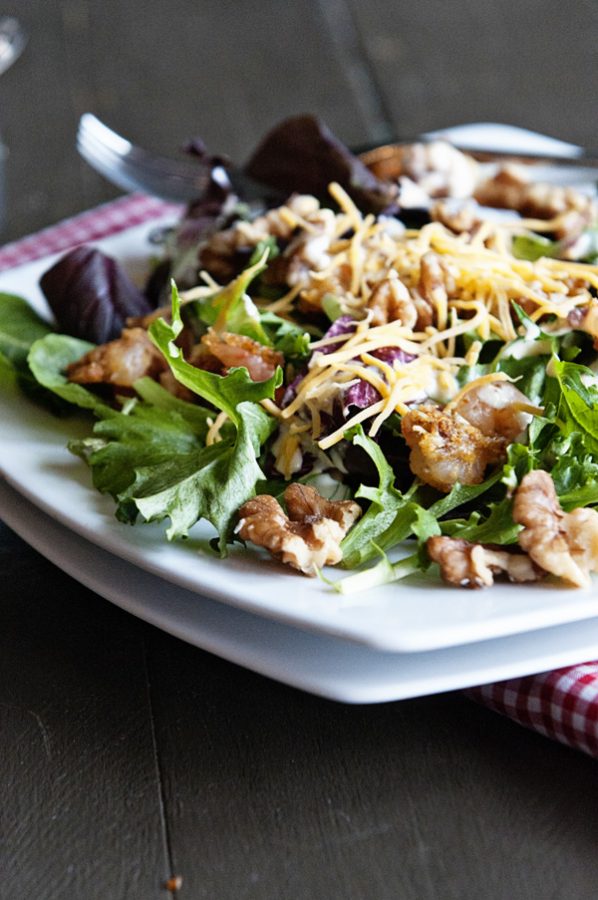 I'm talking Bacon again this week with a new #KraftFreshTake challenge!
You may remember that with my first #KraftFreshTake challenge I made these amazing Cheesy Bacon Bite appetizers. Now, I'm rising to the next challenge…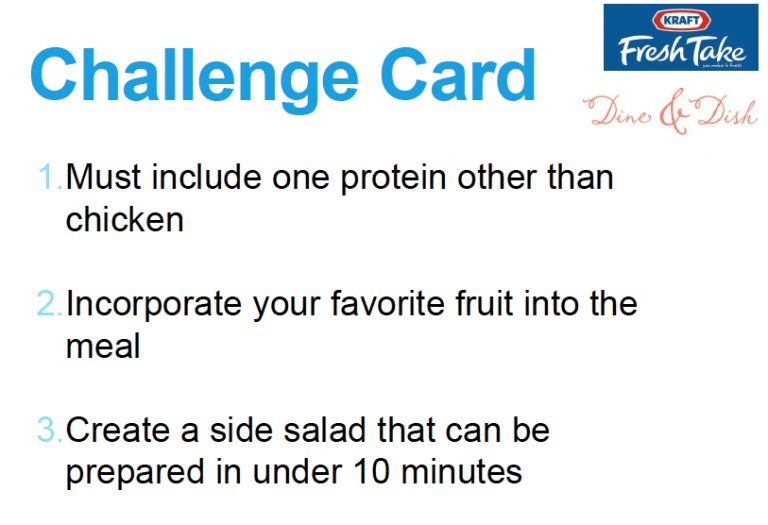 I decided I was going to make a Cheddar Jack and Bacon Shrimp and Walnut salad topped with Cheddar Jack and Bacon Salad Dressing. How's that for the longest recipe title, ever? You get it… there's bacon and cheese involved. That's really all you need to know!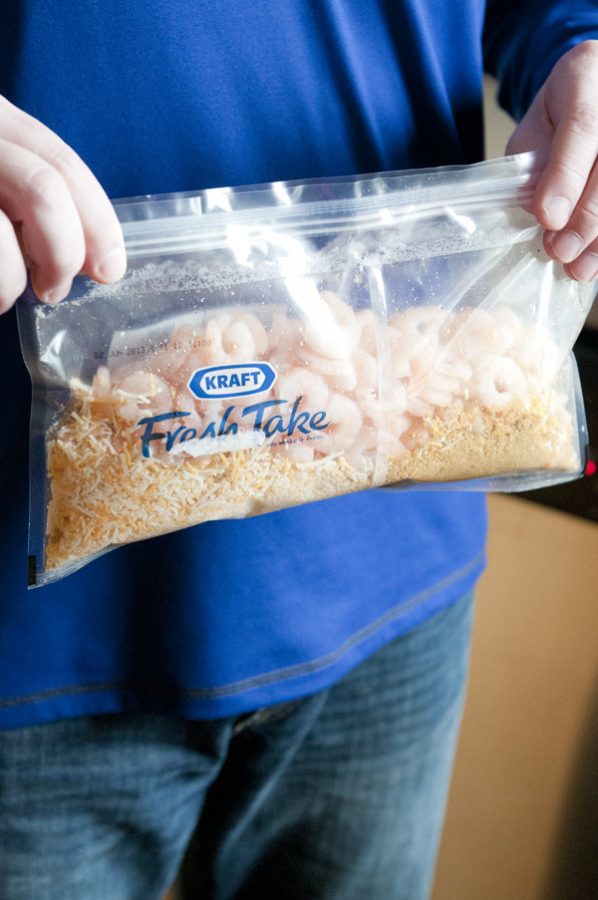 Although my challenge was to make a side salad, we enjoyed this creation as a meal. Also, I knew if I added fruit to the salad, my kids wouldn't eat it. However, if I were to do the third part of the challenge, diced green apples would have been a perfect addition!
Putting the salad together was a cinch. Just a little bit of Kraft Fresh Take and shrimp shaking… a little baking… and a little stirring, and we had a salad the whole family gobbled down!
So, what do you think? What would you do with a package of Kraft Fresh Take Cheddar Jack and Bacon? Make sure to hop on over to Twitter and check out the #KraftFreshTake hashtag to see what other bloggers have been challenged to make. There are some seriously delicious recipes being created!
Stay tuned for a great Kraft Fresh Take giveaway coming soon! Until then, how about the recipe? Enjoy!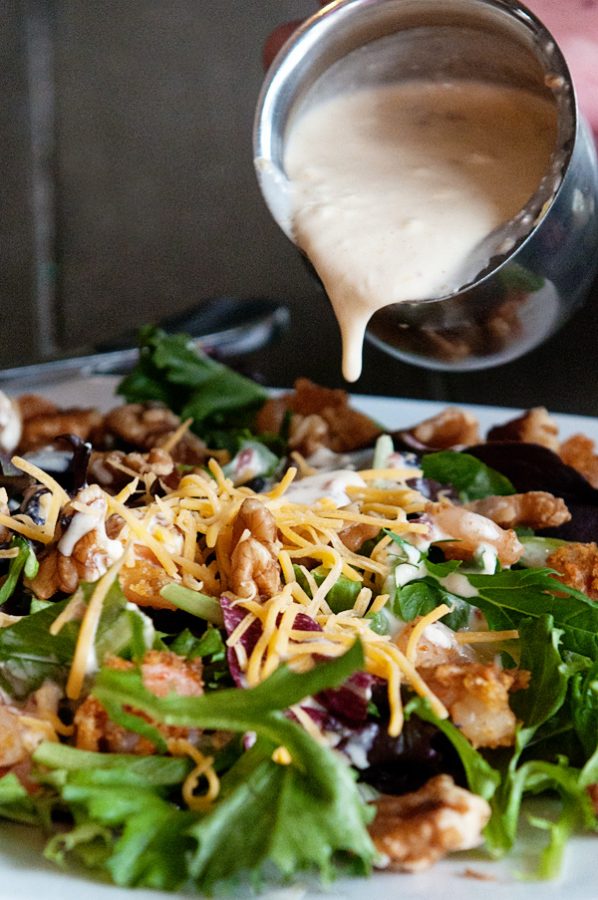 Shrimp Walnut Salad with Cheddar Jack Bacon Dressing
Shrimp coated with Kraft Fresh Take Cheddar Jack and Bacon mixture make the perfect addition to this salad. Top with Cheddar Jack and Bacon Dressing (dressing recipe adapted from
AllRecipes
)
Ingredients
1

bag Spring Salad Mix

1

cup

walnut halves

1

pound

shrimp

de-veined and tails removed

1

package Kraft Fresh Take Cheddar Jack and Bacon
For the Dressing:
2

cups

shredded Kraft Colby Jack Cheese

1

tablespoon

flour

1/4

cup

whipping cream

1

cup

cooked bacon crumbles

2

cups

light mayonnaise

1 1/2

cups

milk

additional shredded cheese for garnish

optional
Instructions
Preheat oven to 375°

Place shrimp in the Kraft Fresh Take Cheddar Jack and Bacon bag. Seal and shake until shrimp is well coated.

Place shrimp on a foil lined baking sheet and bake for 15-20 minutes (depending on the size of your shrimp)

Remove from oven and let cool.

In the meantime, place shredded cheese, flour and cream in a medium saucepan. Whisk together and heat until melted and pourable. Let cool.

In a medium bowl, whisk together cooled cheese sauce, bacon, mayonnaise and milk until evenly blended.

Assemble spring mix, walnut halves, cooked shrimp on salad plates. Top with optional shredded cheese. Drizzle prepared salad dressing over the salad and serve.
This is a sponsored post on behalf of Kraft. All opinions expressed are my own.