This quick and easy Dirty Rice recipe makes a filling side dish or it can be served as a main dish too!
This Dirty Rice recipe was originally posted on Dine & Dish October 2010. Photos and some text were updated April 2021.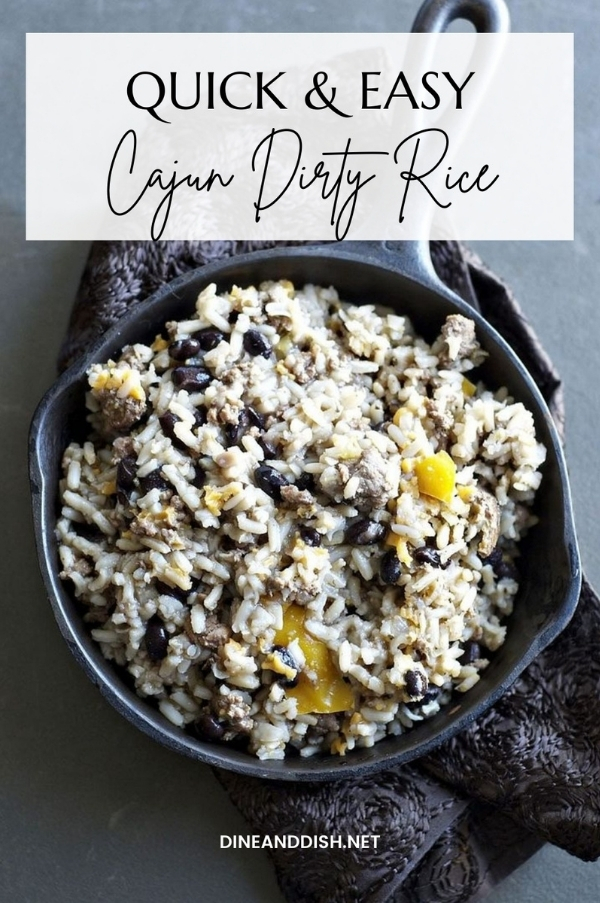 I have a confession to make. Let me tell 'ya…if I didn't get kicked out of the food blogging world for the post about blogging success that I wrote yesterday, I'm sure this revelation will be what does it. I have a very, very difficult time with side dishes for our family dinners. In fact, Zataran's, Uncle Ben, Betty Crocker…if we are going to have a side in addition to fresh fruit, veggies, and salad or some kind of potato, it comes from a package. Pre-packaged side dishes are what save my dinners when I need more substance on the table!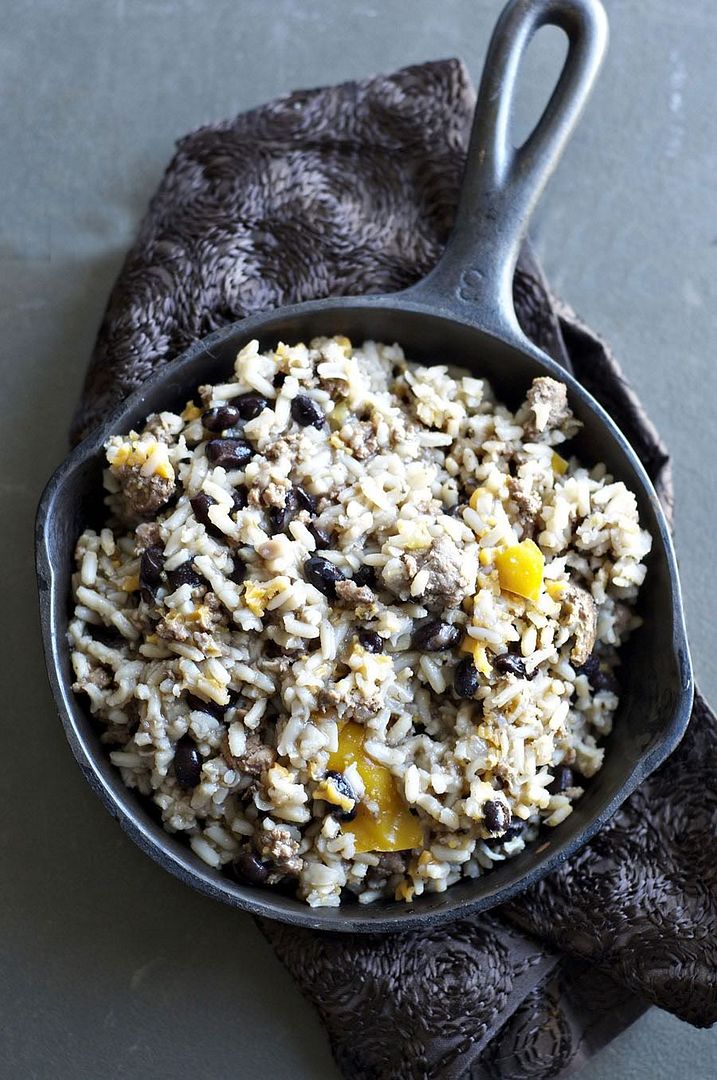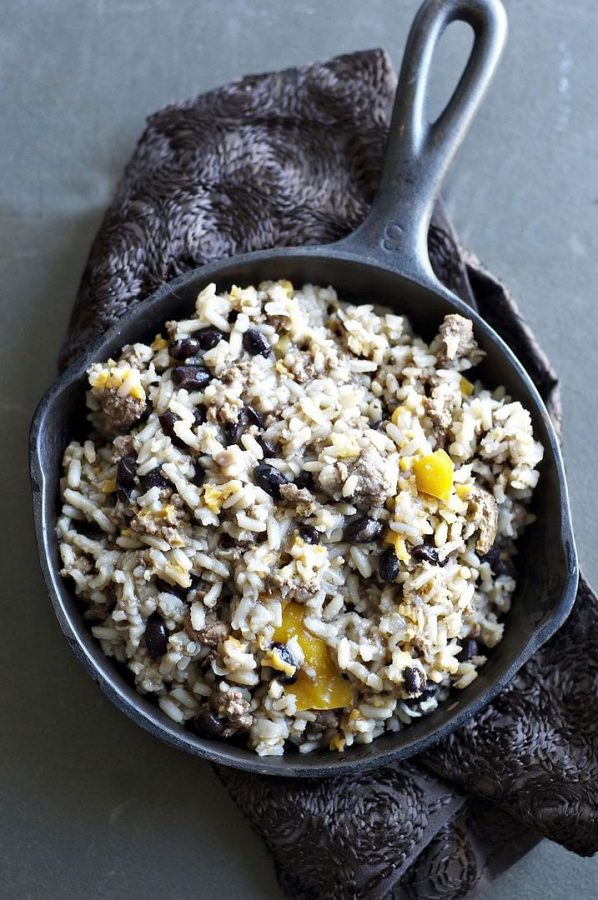 I'm trying to do better. I really am. But, the more I research side dishes the more confused I get!
For example, I came across this Dirty Rice Recipe over on one of my favorite blogs, Karen Bove's Our Life in the Kitchen (Karen's site has since gone away…sadface). Dirty Rice is like a side dish, but it has ground beef in it. So, is it a side dish or a main course or what? I'm so confused! I think the fact that it is versatile might be what makes me love it so much. But it still confuses the heck out of me.
We used this dirty rice recipe as a main dish and served it with a salad and fresh fruit. I also set out some tortillas on the table. I'm pretty sure this is not what dirty rice was intended for, but it made for some really tasty tortilla filling! Dirty rice tacos, anyone?
If you feel like taking pity on me and giving me some good ideas for side dishes with dinner, I'd certainly appreciate it. Otherwise, you can find me over on ousted food bloggers' island. I'll be the one with alllll the boxed side dish mixes.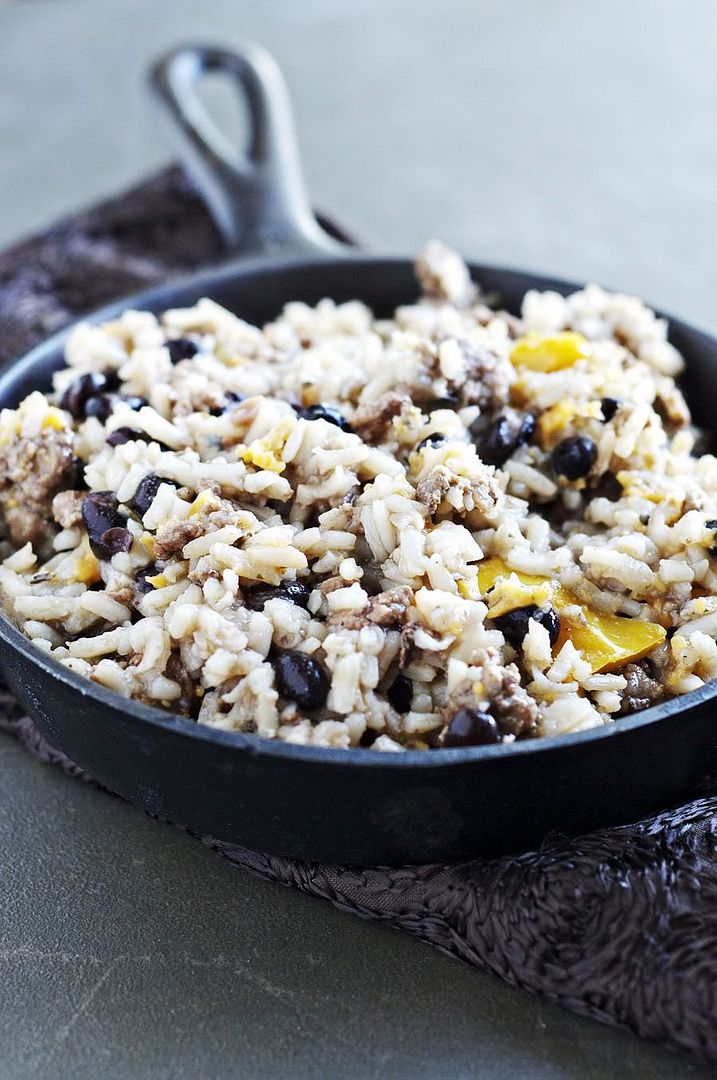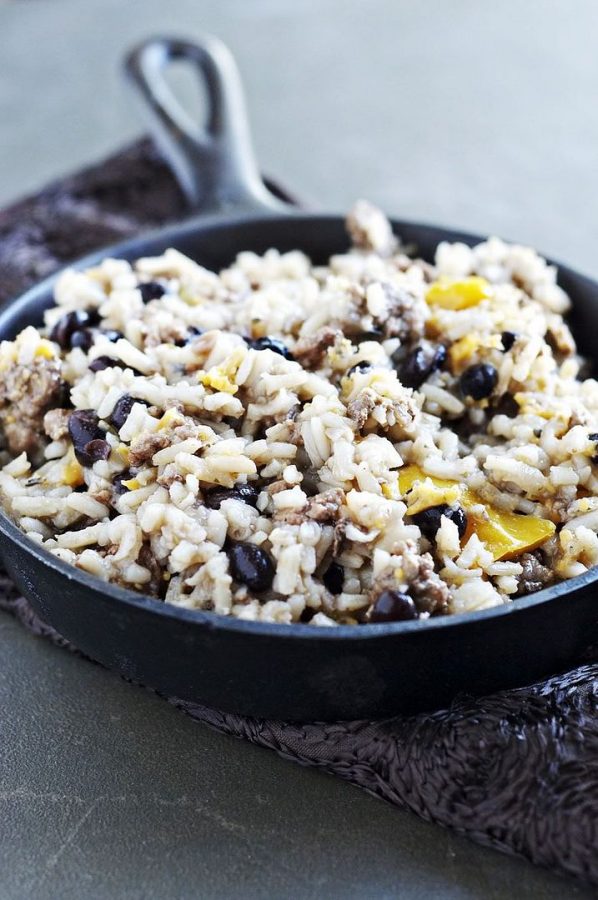 Quick and Dirty Rice
This Quick and Dirty Rice recipe is a classic Cajun dish that makes a great side dish or main dish!
Ingredients
1

pound

ground beef

1

medium yellow onion

diced

2

ribs

celery

sliced

1

yellow bell pepper

seeds removed and diced

4

cloves

garlic

minced

1

can

black beans

do not drain

3

teaspoons

Creole seasoning

1

teaspoon

Thyme

2

Bay leaves

2

cups

white rice

not instant

5

cups

beef stock / broth
Instructions
Stir the diced vegetables into the beef and cook until they start to get tender, about 2 minutes.

Stir in the creole seasoning, thyme and bay leaves. Add the black beans, broth, and rice. Stir together and bring to a simmer over medium-low heat (approximately 5 minutes).

Reduce the heat to low, cover and cook undisturbed until the rice is done, for 20 minutes. Remove the bay leaves. Serve and enjoy.
What to Serve with this Dirty Rice Recipe: