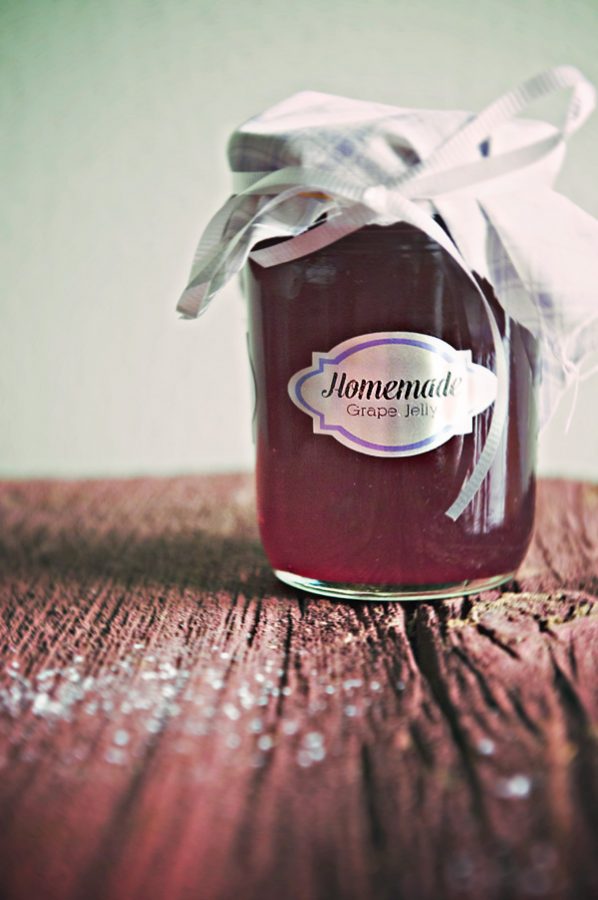 I know it's way too early to start talking the holidays, but if you are thinking of making homemade gifts for your friends and family this year, NOW is the time to get a move on. I'm sorry to rush you, but if you are anything like me you have grand plans for a homemade holiday and then December comes around and you realize you have ZERO time to be able to create something.
This is my first year owning a Silhouette Cameo, and I'll be honest with you… I'm still learning how to use it, however, I hope by the time Christmas rolls around I'll have some mad Cameo skills and will be able to rock out some awesome gifts for friends and family! There is nothing quite like a wonderful, homemade gift from the heart to make people feel loved.
If you don't own a Silhouette Cameo or Silhouette Portrait, I have a quick promotion to share with you that will give you HUGE savings on the machine and some really great accessories (like adhesive labels to add that special touch to your homemade gifts!). If you act in the next few days you can take advantage of these great deals –> 
From now through October 24th, Dine & Dish readers can visit this special Silhouette America page and use the code DINE upon checkout to receive the huge discounts on the bundles pictured above! If you've been waiting to buy a Silhouette Portrait or CAMEO or any of their specialty media, there is no better time than now!
I haven't shared a bundle yet that is better than this one for making the best holiday gifts! Here's what you can get:
You can purchase a Silhouette CAMEO® for $269.99 (savings over $120 from retail cost $383.90)  or a Silhouette Portrait™ for $129.99 (savings over $110 from retail cost $263.90) and receive all the goodies below with it:
1 cardstock essentials pack (new product), 1 pack printable adhesive kraft paper (new product, 1 pack printable clear sticker paper, 1 pack temporary tattoo paper, 1 pack printable cotton canvas (new product), 1 pack chipboard, 1 pack printable silver foil, 1 pack printable magnet paper, 1 pack double-sided adhesive
You can also use the promo code DINE to save 30% on all specialty media! Now's the time to get your craft on and prepare for the upcoming holidays!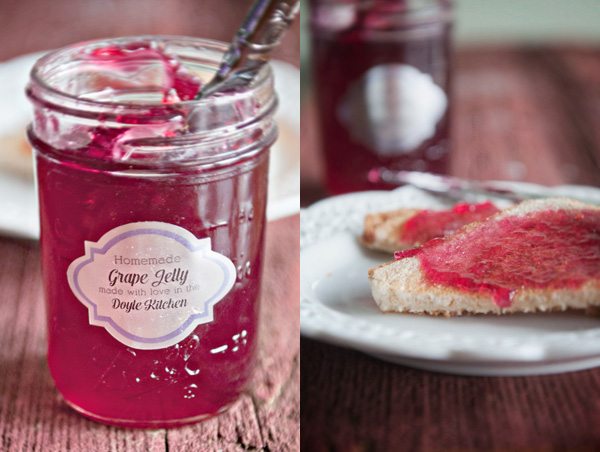 If you have the Silhouette Cameo or Portrait, you can make fun labels for jars like the ones my friend Heather with Scraps by Heather created for my Grape Jelly jars. Isn't that the nicest personal touch for a gift? Think of all the great things you can do with one of these machines and all of the great accessories to make your holidays extra special.
Make sure to take advantage of this deal now because it might be the best one of the season! And now, I hope you enjoy this grape jelly recipe!
Homemade Grape Jelly Recipe
A simple homemade grape jelly recipe, ideal for gift giving this holiday season!
Ingredients
1 1/2

cups

all natural grape juice

1 2/3

cups

white sugar

1

teaspoon

butter

2

Tablespoons

powdered fruit pectin
Instructions
Sterilize 2 8 ounce canning jars (I use the sterilize setting on my dishwasher).

Combine juice in an 8-quart saucepan. Gradually stir in fruit pectin. Add butter.. Bring mixture to a full rolling boil that cannot be stirred down, over high heat, stirring constantly.

Add sugar, stirring to dissolve. Return mixture to a full rolling boil. Boil hard 1 minute, stirring constantly. Remove from heat.

Carefully ladle hot jelly into 2 8 ounce jars. Cool to room temperature, about 30 minutes.

Once cooled and set, refrigerate grape jelly or serve immediately.
Disclosure: I received promotional materials from Silhouette America to aid in writing my post. All opinions expressed are my own.