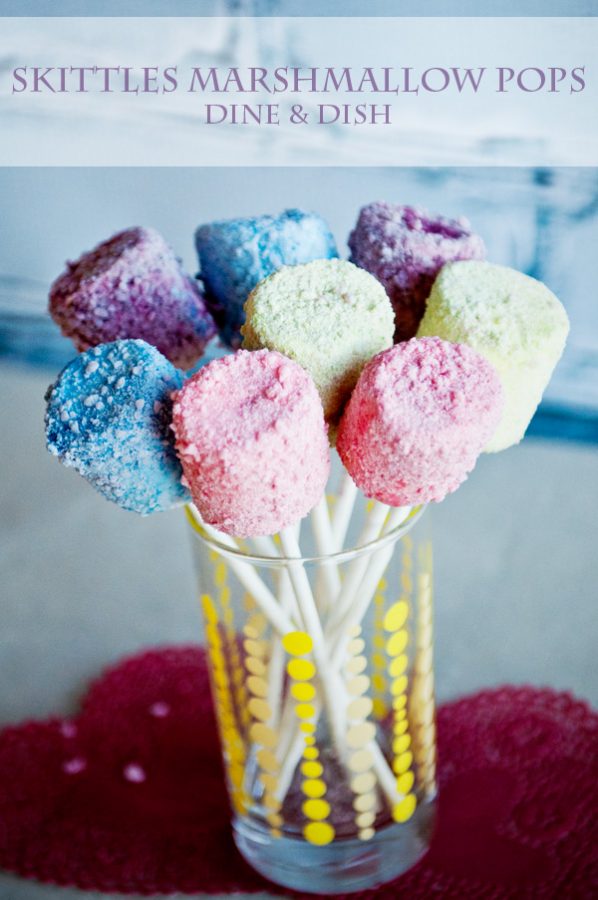 I did something ahead of time for a holiday. Can you believe it? I'm feeling rather on the ball right now.
I signed up to bring treats to Leah's Valentine's Day party at her preschool. I don't usually do that… I typically leave treat bringing up to the more creative, "pinteresting" moms, but I figured preschool kids are pretty easy to impress. Surely, even I, could make something easy that they would love.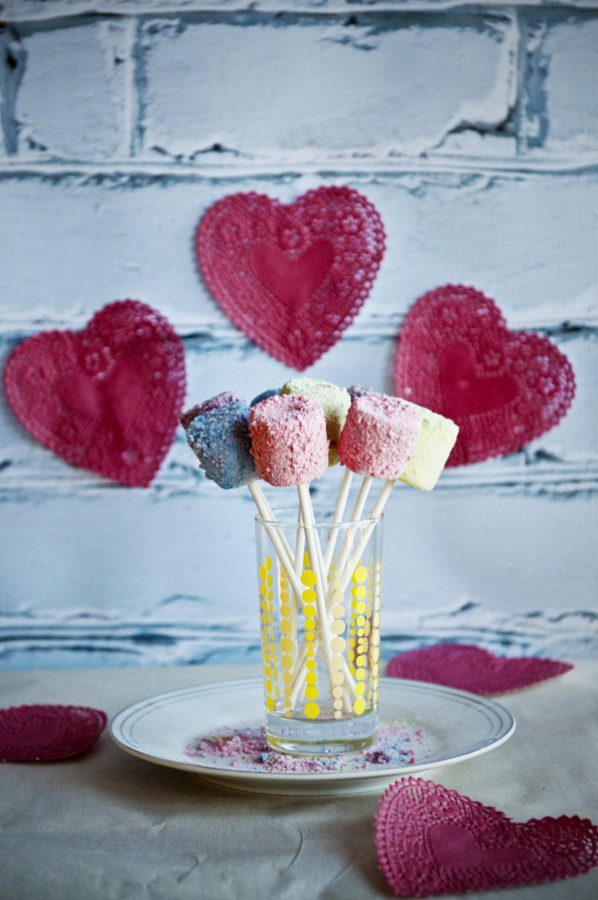 When I saw this recipe for Skittles Marshmallow Pops on the Very Culinary blog last week, I knew I found just the treat to bring. Cute, simple, colorful, tasty and fun… everything I wanted in a preschool Valentine's Day treat all wrapped up in one on a stick recipe.
Aren't they fantastic?
I'm so pleased with how they turned out I may even get crafty and put them in bags with their own little Valentine's Day printables. Or not. Really… let's not get carried away now.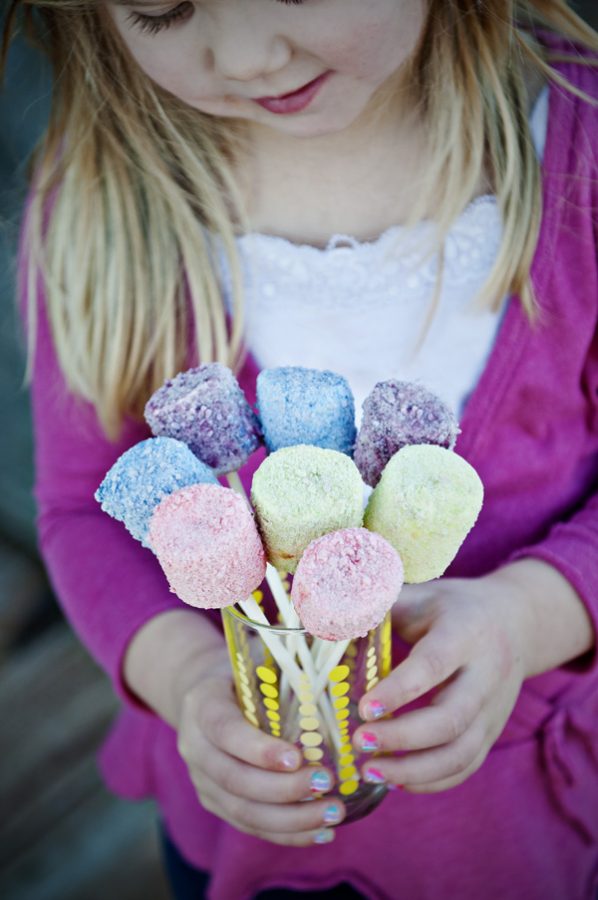 For the Skittles Marshmallow Pops on a stick recipe, make sure to head over to the Very Culinary blog for all the details.
If you are looking for more On a Stick Valentine's Day Treat inspiration, check out these recipes: