Each Simplify Saturday, I feature a product, app, website, book, etc. that has helped me to live my 2013 focus word of Simplify. This week I am sharing a product that helps me simplify one of my least favorite tasks… mopping the floor.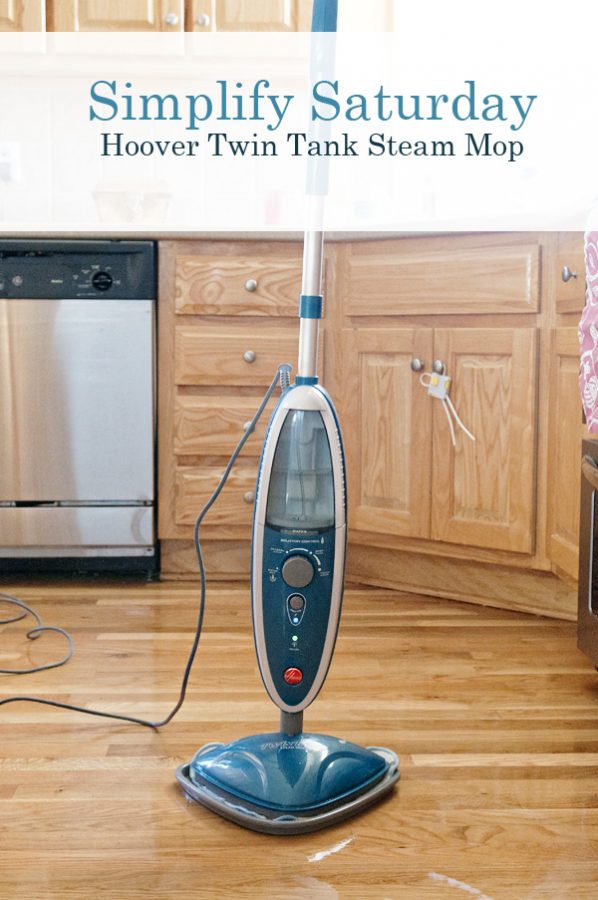 Our house is mostly hardwood floors. As much as I love hardwood floors, I absolutely hate cleaning them. I'm not going to pretend that the tool I'm going to share with you today makes me love cleaning our floors because it doesn't. The only thing that could possibly make me love cleaning is hiring someone else to do it. That would be love at first sight right there…
With that being said, I do love how the Hoover Twin Tank Steam Mop has simplified cleaning our hard surface floors in our house. No longer am I on my hands and knees with towels and a bowl of vinegar water to get the floor clean. Nor do I have to deal with a bucket of filthy mop water. The Hoover Twin Tank Steam Mop has made mopping the floor not a dreaded task. It lessens the amount of time it takes me to mop, which I greatly appreciate. It's also the only product I've tried that makes mopping easy and gives me the peace of mind that the floor is actually getting really clean.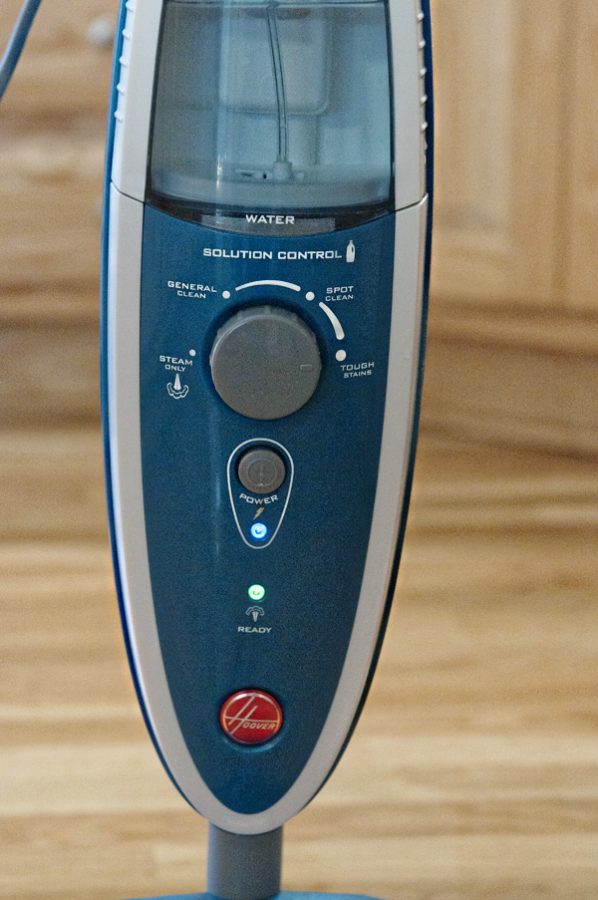 What do I love about this product? Well, first of all, the twin tanks is an awesome idea. On my tile and laminate bathroom floors I want more than just steam and water to clean with. I want something stronger that I know will do a good job. When I'm using the mop on those surfaces, I turn the setting to dispense both steam and the SteamPlus cleaning solution. On my hardwood floors, I really don't want to use the cleaning solution, so I just adjust the setting to Steam Only. I really appreciate that Hoover has given me options based on what my cleaning needs are, recognizing that it isn't always one setting fits all.
When I'm done mopping, I simply throw the reusable cleaning pads into the laundry and wash and dry them. Then they are ready to use the next time I mop. Cleanup is as simple as that!
The shape and swivel of the mop head makes it easy to clean around tight areas, like around toilets or underneath cabinets. The Hoover Twin Tank Steam Mop is light and thin, so it doesn't take up a lot of storage space.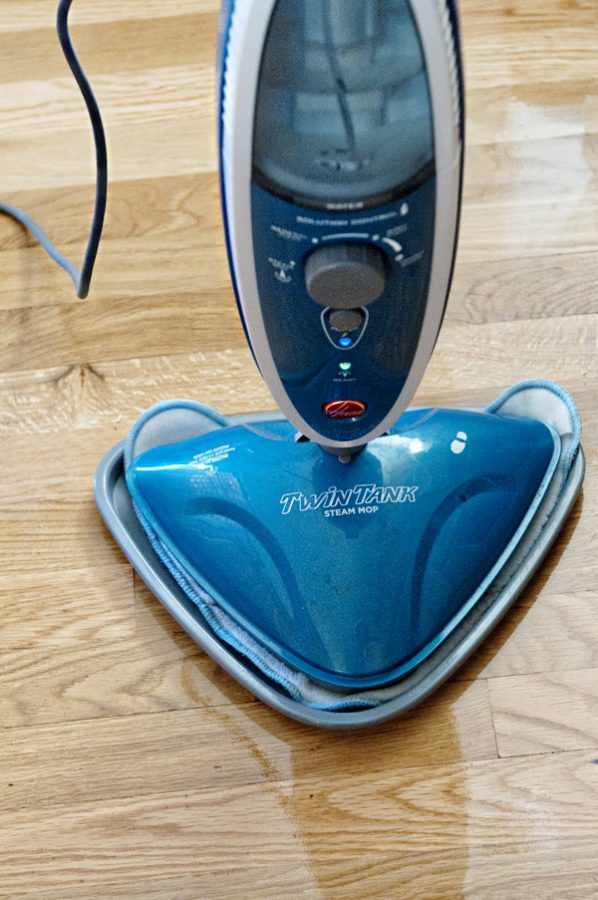 Hoover Twin Tank Steam Mop Simplify Snippets:
The Hoover Twin Tank Steam Mop can be purchased on Amazon.com (currently for $87.50)
In addition to the twin tank feature, I love that the Hoover Twin Tank Steam Mop has an extra long, 30 foot cord and comes with 3 disposable, microfiber pads
The Hoover Twin Tank Steam Mop also has a Carpet Glider feature to refresh carpets and rugs… I haven't used this feature although it's a nice extra
Note: This is not a sponsored post. I simply like how this product has simplified our life and wanted to share it with you