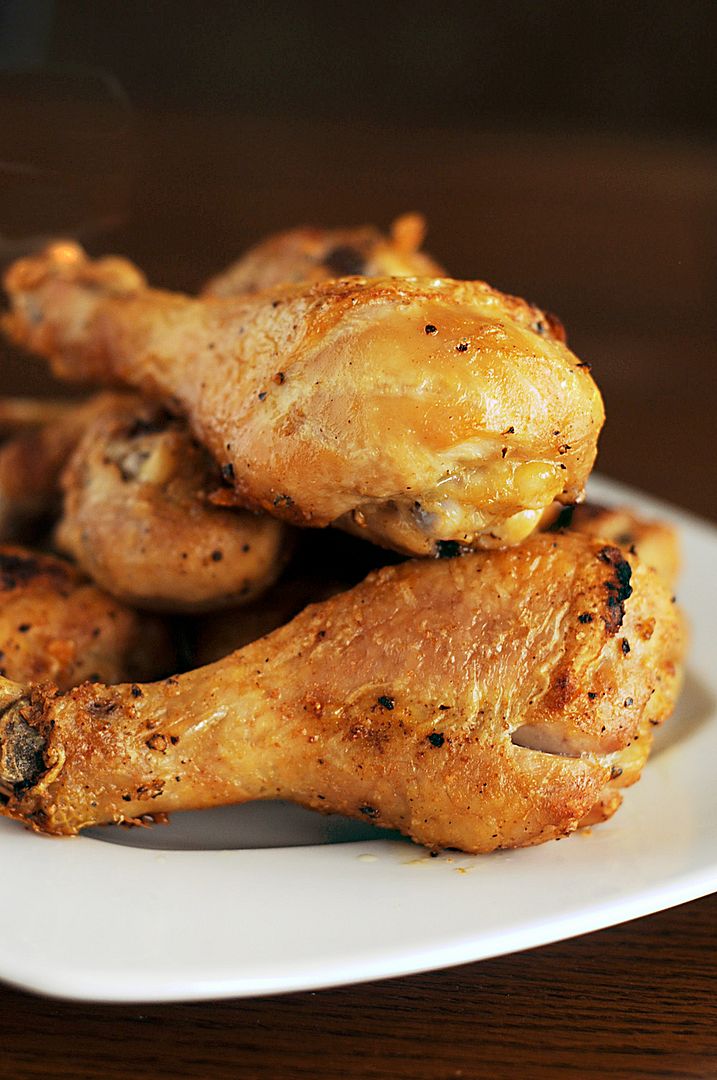 I get slightly obsessive about things, especially when it comes to food and cravings. For example, last week I received an email from a friend about Cinco de Mayo and the very mention of that awesome holiday sent me into a "I MUST have Mexican food, now!" frenzy. Later in the week, I was at McDonald's with my girls for a playdate and one of the employees was passing out free samples of their new McCafe Caramel Frappe. I had never had a cold coffee drink before and thought I would hate it. Wrong. I loved it and have had 4 since, including another one the same day I had the sample. I'm officially addicted.
This week, you will notice something on my menu plan that was on there last week – Baked Chicken Legs from Chaos in the Kitchen. My friend Amy turned me on to them one day last week, I added them to my menu the first time for Wednesday, and we just had them for the 3rd time tonight. Besides Wednesday night, I made them Saturday for lunch and then again tonight, for dinner. My kids love them, my husband and I love them, and I can imagine that they will be making an appearance on our menu at least once every week from now until the end of eternity. They are THAT good. Oh, and simple…which totally makes it the best deal ever!
In fact, if I had it my way, my menu plan this week would read "Baked Chicken Legs", "Baked Chicken Legs", "Baked Chicken Legs", etc., etc. You get the drift. They have become an obsession.
In an effort to have my family not start growing feathers and walking around clucking and pecking at the ground from too many chicken legs, I've decided to add a tiny bit of variety to our menu this week. But just so you know, my wish, at least until the next craving hits, is really for these baked chicken legs.