Alternate titles for this post:
"How Training For a Half Marathon Has Made Me Dislike Running"
"What the hell is wrong with me and why can't I stick to anything?"
"Tales of a non-perfectionist, perfectionist"
You get the point. Running and I are not being friends right now. "Well, how can that be?" you ask. "Aren't you training to run a half-marathon in October? Didn't you write out all of these lofty goals on your 39th birthday and said you were going to make 39 the best year ever?"
Yes, yes I did… and I have some explaining to do. You see, signing up to run a half marathon was something I did on a whim. It sounded like a good goal at the time, but I really didn't think it through. Even though I had run 5K's in the past, I hadn't ever ran past 3.2 miles and well, to be frank, I am pretty much perfectly fine NEVER running 13 miles. Ever. Of course, I didn't realize that until I started training for the half marathon and realized just exactly how far 13 miles is! It's a VERY long ways, people! Very long.
Still, I committed and have been training. I even ran on vacation and kept up with my training then. My problem stems from the day after we returned from vacation. According to my half-marathon training schedule I was slated to run 7 miles. After a week of eating ice cream every day, rich breakfast foods, splurging on all the extras, I was scheduled to run my furthest distance ever, by far. You can probably guess what happened… I got less than half of the way done, felt like I was dying, and I quit. What came next was this self-loathing, disappointed, "you suck and can't do this" spiral. In my head I knew that my training program was designed to help people finish a half marathon. After failing at one run, I just told myself I can't do it… and since I failed at that one run I was off schedule and might as well give up. So I did.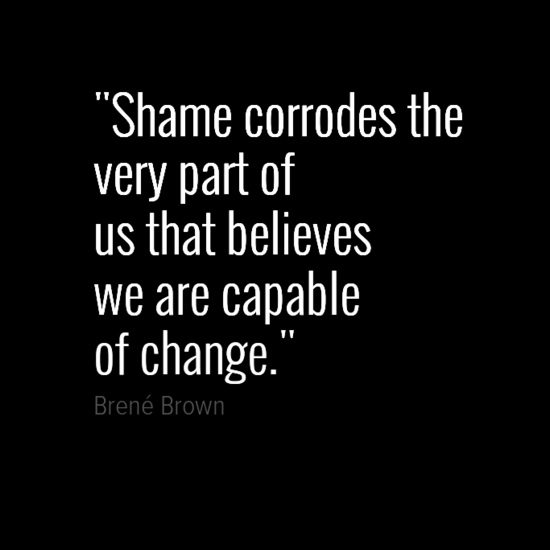 I was/am embarrassed, ashamed, and disappointed in myself. I have been terribly overwhelmed at the thought of trying to run that distance again and have decided that running 5 miles, maybe 6, is about as far as I like to run. So what have I been doing? Running hardly at all. Because, if I can't run the distance the half-marathon training app tells me I should be running, I might as well just not run. Right? Makes sense? No, it doesn't. It makes no sense at all but that's just how my brain works. You might be like me if…
You join Weight Watchers and do a good job counting your points. Then, one morning, you splurge and have an outrageously calorie laden breakfast. You are sure you went way over your points, so, you just stop counting points for the day. Then that spills into the week because you aren't sure exactly how many of your "extra" weekly points you may have used so you just throw in the towel for the entire week. That one week turns to two and two to three and before long you realize that your donations to Weight Watchers are quite hefty and cancel your membership… for the third time in one year.
You buy a new planner that starts fresh with August 1st. You were so busy you didn't get to sit down to write in your planner on August 1st. Weeks pass by and since you missed the first couple of weeks of the month your planner starts, you set it aside only to not use it at all because it isn't "perfect" not starting it on the date you were designed to start it on. $50 bucks down the drain and a beautiful, empty planner remains sitting on your desk, unused.
You plan on starting a weekly cleaning regimen. You are supposed to start on Monday, but Monday is crazy busy and you don't get around to it. You could very easily start on Tuesday, but that's not "perfect" so you don't start at all.
You set out in 2013 to share a weekly menu plan on your blog each Sunday. You missed one Sunday so then quit doing it all together, because that's logical, right?
You do a monthly photography prompt for fun. You miss a day and instead of picking up on the next day, you quit completely because it wouldn't be "perfect" to have a gaping day right in the middle of the month where you forgot to take the picture.
I'm ashamed, angry, annoyed, and unhappy with myself. I am not a perfectionist, so why do I try to live my life in a way where I set expectations upon myself to be perfect? I'm at the point where I need to either buy new clothes, wear sweats 24/7 or get on the flipping wagon and lose some weight. And running will help with that… running 1 mile, 3 miles or 13 miles will HELP with that.
I will be running the half marathon.. well not running, but I will be doing the half marathon and I will cross the finish line, even if it takes me hours and hours.
In the meantime, I've joined the free "Live More, Weigh Less" challenge that starts on September 3rd over at Sarah Jenks website. Won't you join me? (even if you start on the 4th or the 5th or the 15th, that's ok!) I'm looking forward to going on a journey of self discovery and loving myself again – 30 pounds overweight and all. I'm tired of going all or nothing and repeating the same patterns… I'm ready to accept that sometimes, in between is just fine. I want to let go of the ties to perfection and accept what I can do and am capable of without the self-loathing and pity that comes when I try too hard to live up to the un-realistic expectations I set for myself.
Don't you?