This Strawberry Blueberry Smoothie Recipe is an incredibly easy breakfast using fresh fruit. Kid favorite!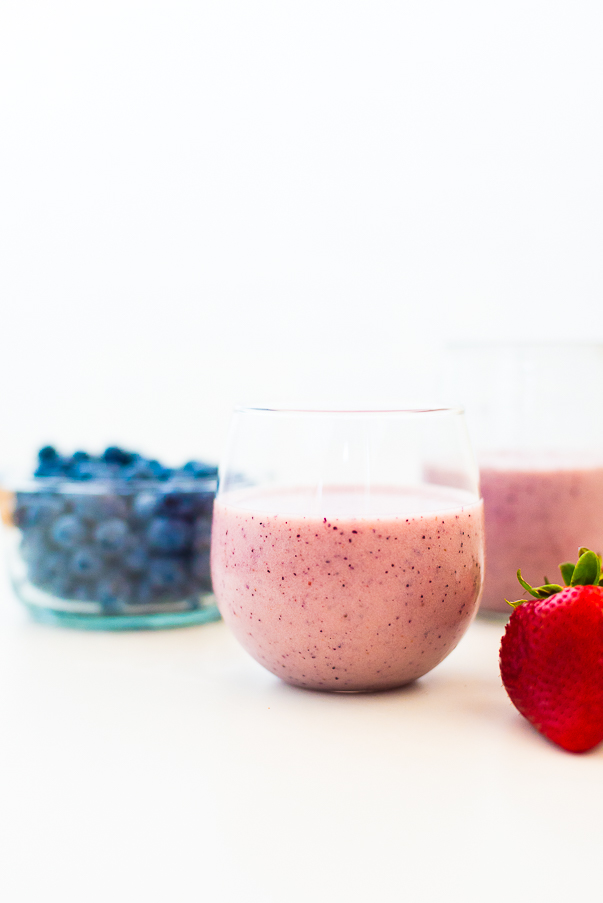 It's that time of year where the kids are wanting to eat ALL THE THINGS. Home for the summer, they have expectations to be fed breakfast, lunch and dinner. Often times I can get away with telling them to grab a bowl of cereal or something, but every once in a while that mom guilt kicks in and I feel like I should put in a bit more effort into their breakfasts. Enter this breakfast saving, easy Strawberry Blueberry Smoothie recipe.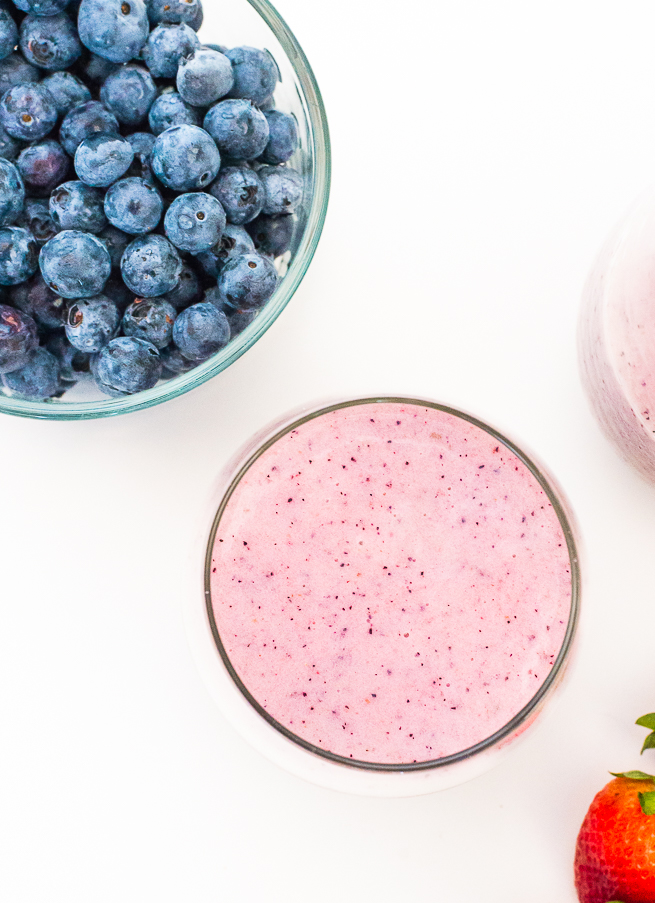 When Nick and I were on a cruise in 2002 we sat next to someone who owned a franchise of "Smoothie King". I thought it was kind of strange at that time to have a business totally devoted to smoothies. He mentioned it was so successful they were franchising out to several more states across the US.
Well, now in 2020, you can find a Smoothie King restaurant almost everywhere. Even though we were introduced to Smoothie King way back when, I didn't have my first Smoothie King Smoothie until this year! And once I had one I totally discovered what all the hype was about. I think that the first week I had 3 smoothies. Hooked on smoothies can be a real thing!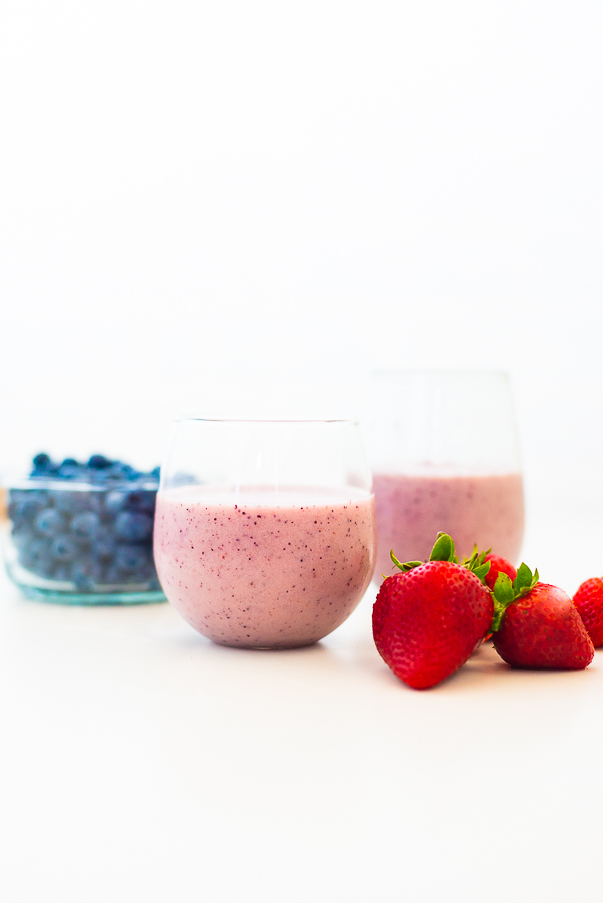 It's obviously not realistic to go to Smoothie King all the time, so after looking up a few "copycat" recipes, I discovered that I believe their secret ingredients are powdered milk and turbinado sugar. Replacing frozen fruit with fresh fruit was also key. Ice made the smoothies thick and smoothie-like vs the use of frozen strawberries and blueberries.
If you'd like to try a rich and smooth, full of flavor smoothie recipe, make sure to give this Very Berry Strawberry Blueberry Smoothie recipe a try today!
Strawberry Blueberry Smoothie Recipe
If you love Smoothie King smoothies as much as I do, give this Strawberry Blueberry Smoothie recipe a try!
Ingredients
1/4

cup

water

1

ripe banana

6

fresh strawberries

hulled and quartered

1/2

cup

fresh blueberries

2

Tablespoons

dry milk powder

2

Tablespoons

Sugar in the Raw or Turbinado Sugar

2

cups

ice
Instructions
Place all the ingredients in your blender in the order listed and blend on high until smooth.
For more smoothie recipes, check out these links: