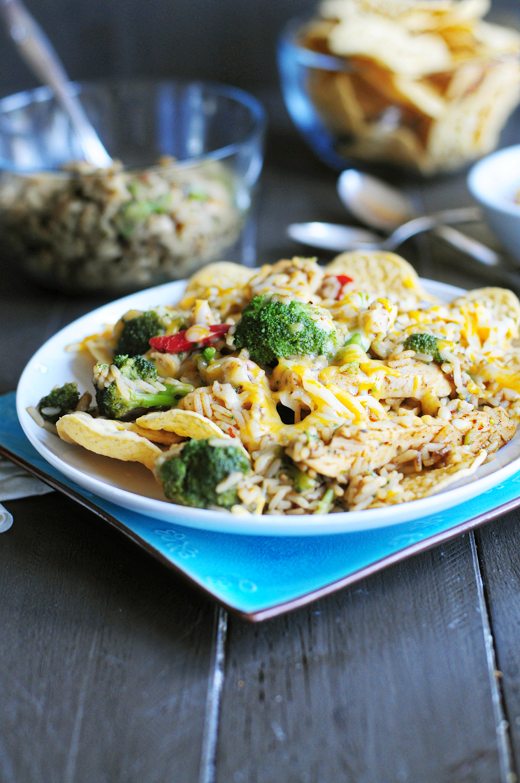 When it comes to cooking, I like a good challenge. Zatarain's recently launched a line of frozen entrees for two and challenged the ambassador team to do something new and unique with one of their frozen meals.
This was going to be a challenge for a couple of different reasons. First of all, we have six people in our family, so a frozen entree for two normally wouldn't go very far for the number of mouths we have to feed. Secondly, we don't do a lot of frozen meals around here. Not because we don't like them, but normally problem number one comes into play.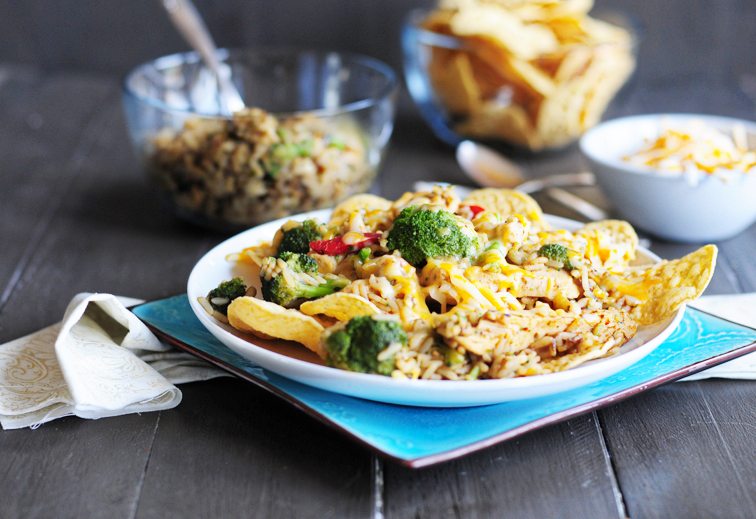 I decided to use the Zatarain's Smothered Chicken and Rice frozen entree to see how I could make it more applicable for my family of 6. First of all, I will say all of the frozen entrees I have tried so far have been phenomenal. The flavors and freshness of each meal really comes through. I could absolutely see using them when my husband was out of town or when I needed a meal for part of us in a pinch.
I decided to go a nontraditional route with my Zatarain's meal and made Smothered Chicken and Rice Nachos. Adding chips, cheese and some beans helped to stretch the meal out and made this two person frozen meal a quick dinner option for my family of six! The best part is, I had a hot meal on the table for my family in less than 15 minutes. As a busy mom during a busy season, you can't beat that!
Zatarain's has a large variety of frozen entrees available for you to try, and guess what… March is frozen food month! Try out a few and stretch yourself… see how you can make a Zatarain's frozen meal your own, with your own special twist!
I am a paid brand Ambassador for Zatarain's. I received a variety of frozen meals to try for my recipe development. All opinions expressed are my own!