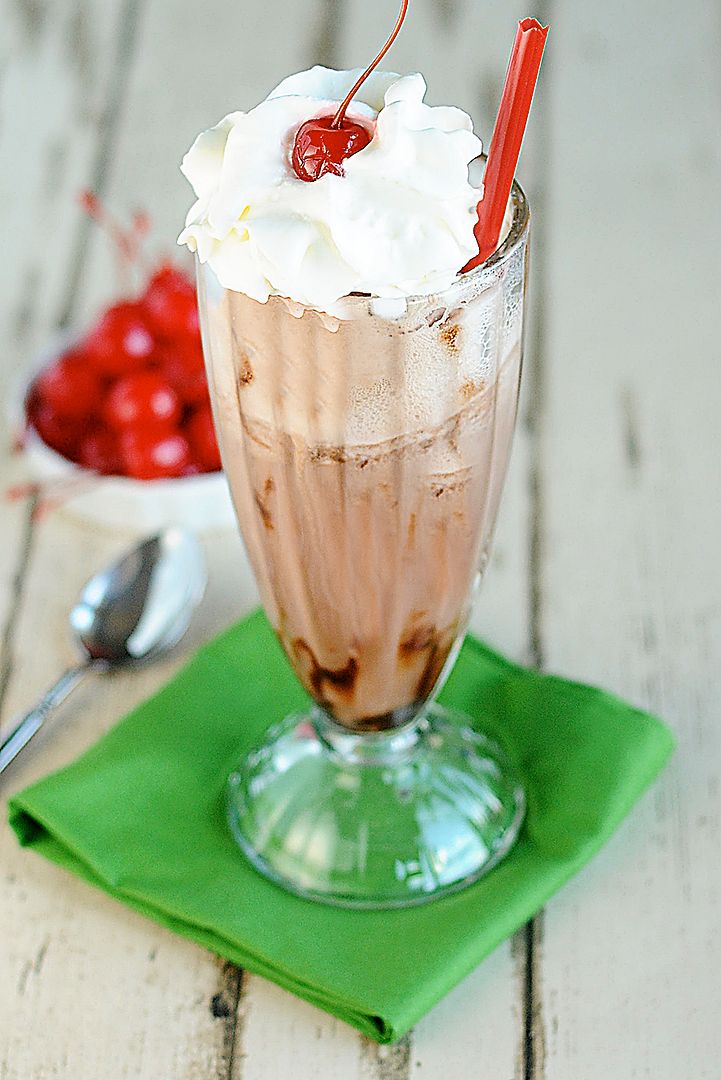 Summertime… when the living is easy. Or at least it was when I was a kid. I have fond memories of playing Red Rover, having dance contests to politically incorrect songs, working lemonade and brownie stands on 30th Drive, playing Wonder Woman in my underoos. Life was easy and carefree. As I got older, playing outside turned to sun tanning on tin foil with baby oil (hello, skin cancer), bleaching my hair with Sun In and listening to top 40 tunes (which are now considered retro/oldies…am I really that old??)
Even though the memories of the activities I participated in during the summer changed over time, there is one thing that was present all throughout my childhood during the summertime. My mom and her love of Ice Cream Soda floats. I cannot have an ice cream float without flashing back to being in the kitchen watching my mom pour the soda over the ice cream and watching the bubbles fiz up, almost pouring over the edge, but stopping just in time. For me, summer is not complete without our fair share of ice cream floats.
That's why when Simple and Delicious magazine had this delicious looking Cherry Chocolate Float in their most recent issue, I knew I had to have one. My kids had never had an ice cream float, other than root beer, and I couldn't wait to share with them what equals summertime to me.
What do you think about when you remember your childhood summers?
Cherry Chocolate Ice Cream Float from Simple and Delicious Magazine
1 cup water
3/4 cup sugar
2 cups carbonated water, chilled
3 tablespoons maraschino cherry juice
Chocolate syrup
14 scoops chocolate ice cream
Whipped cream in a can
7 maraschino cherries
In a large saucepan, bring water and sugar to a boil. Reduce heat; simmer for 5 minutes. Cool. Stir in carbonated water and cherry juice.
Drizzle chocolate syrup in each of seven chilled glasses. Place two scoops of ice cream in each glass. Pour carbonated water mixture over ice cream; top each with whipped cream and a cherry. Serve immediately. Yield: 7 servings.