I will admit, I am a bit of a brownie snob. I like milk chocolatey brownies with no add-ins. I don't want nuts, chocolate chips or candy messing up my brownies. Plain and simple is the best.
My brownies must be soft and chewy and have that perfect, soft, top crust. I like gooey, but not so gooey I have smeared chocolate all over my hands and face when I'm done.
I've been frustrated in the past because there is a bakery near by with the most amazing, thick, chocolatey brownies… just like I like them. I have never had success with making thick, homemade brownies at home because the outer edge always cooks faster than the inside and I end up with brownies that are raw in the middle and over cooked on the outside. Until now…
You may remember that my friends at Frigidaire sent me a Symmetery Double oven to test out. I've written about some of my favorite features, like the quick pre-heat and the fact that the double ovens are so useful when I need to cook for a crowd. One thing I hadn't tested out, until today, was the True Convection feature.
With the Frigidaire Symmetry Double Oven you can turn the oven into a True Convection oven with the simple touch of a button. How nifty is that?
I'll admit, I didn't really know the benefits of having a Convection oven. I heard convection ovens are great for baking, that they typically reduce the bake time and provide a more even baking experience. With this brownie recipe, I kept the temperature the same and the bake time ended up being equal to what I bake them in in a non-convection oven. The noticeable difference for me was in the texture of the entire pan of brownies. They were cooked all the way through without any sections being too under-cooked. The convection oven provided even cooking, through and through. I can't wait to bake more things using the True Convection feature of the Frigidaire Symmetry Double Oven!
As a brownie snob, you can imagine that I've tried a zillion and ten recipes searching for that perfect, fudgey, chocolate brownie. Am I the only one who thinks often times this is one case where the box mix is just as good as homemade? When I decide to go homemade with brownies, this recipe I found on Food.com many years ago is the closest I've found to brownie perfection. Brownies purists… you will love this simple, chocolatey, delicious recipe…I promise!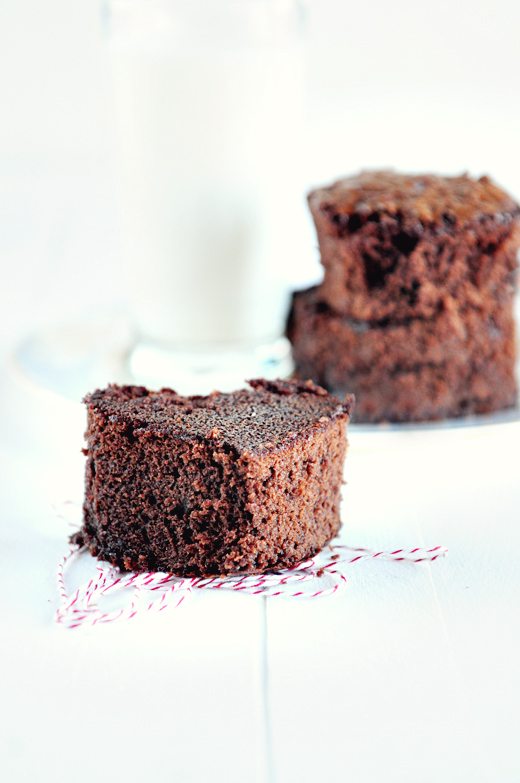 Recipe: The Best Brownies
If you love a fudgey, chewy brownie, you'll love this recipe!
Ingredients
1/2

cup

vegetable oil

1

cup

sugar

1

teaspoon

vanilla

2

large eggs

1/4

teaspoon

baking powder

1/3

cup

cocoa powder

1/4

teaspoon

salt

1/2

cup

flour
Instructions
Place all ingredients into a mixer and combine thoroughly.

Grease a 9x9 inch baking pan with cooking spray. Pour brownie batter into the baking pan.

Bake in a 350• preheated oven for 25 minutes, or until toothpick inserted into center comes out clean.