My husband is sound asleep right now, not aware of the fact that I am about to give away one of his biggest secrets.
He makes the MOST amazing hamburgers. That's not his secret though. Everyone who has had one of his burgers comments on how good they are and usually sneak more than one off the platter.
The secret is what he puts *in* his burgers to make them so amazing. Are you ready? Pen and paper in hand?
The secret to my husbands most amazing hamburgers is…
—> Rib Rub

<—

You wouldn't think that adding a few tablespoons of rib rub to your hamburger meat before making your patties would make all that much difference, but it does. I can't tell you how great these burgers are… you'll have to just try them out for yourself!

Occasionally we add condiments to Nick's burgers, but rarely. With the rib rub included in the patty, there is no additional dressing up this burger needs.

Since 4th of July is around the corner, and everyone else is telling you what you should make for your gatherings, I have to give my suggestion too. Try these burgers, with his secret ingredient! I'm certain it will make you feel all the more patriotic and all that. Enjoy!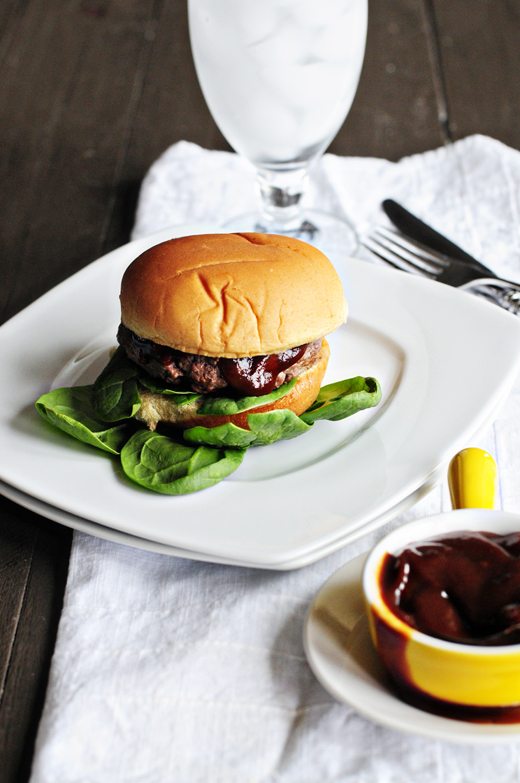 Nick's Best Barbecue Burgers
My husband's very best burgers - the addition of Rib Rub makes all the difference!
Ingredients
1

pound

lean ground beef

1

cup

sugar

1/2

cup

salt

2

tablespoons

paprika

2

tablespoons

ground red pepper

1

tablespoon

ground cumin

1

tablespoon

ground celery seed
Instructions
To make the rib rub, In a small bowl, combine sugar, salt, paprika, ground red pepper, ground cumin, and celery seed. Reserve 2 Tablespoons, then put remaining rib rub into an airtight container for future use.

Place ground beef in a medium bowl. Add 2 Tablespoons of rib rub and work through the meat with your hands, incorporating the rub.

Once the ground beef and rub are well combined, form into patties (4-6 depending on the size you want your burgers).

Grill over medium heat until desired doneness. Serve on buns plain or with condiments, such as cheese, barbecue sauce, steak sauce, lettuce, pickles, mayo, etc.
You might also enjoy these other great burger recipes from around the web: