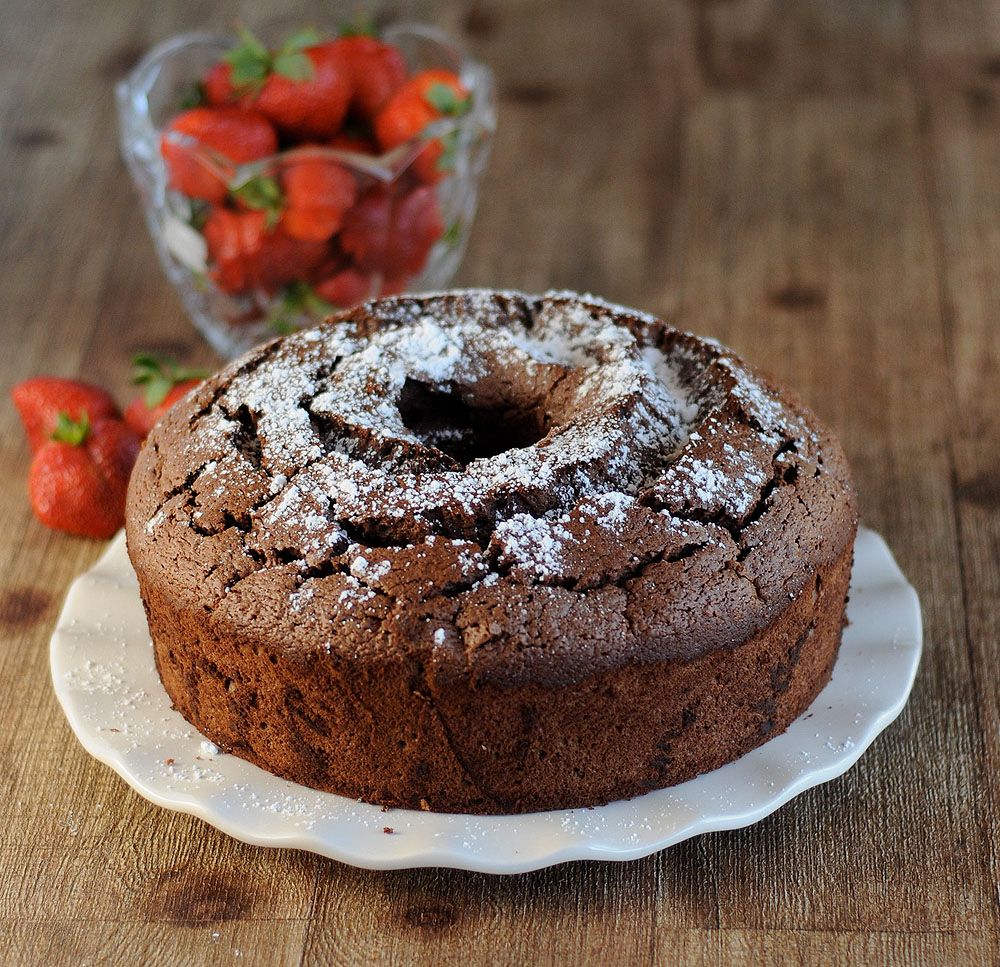 I'm sure that I am breaking all the blogging rules by posting this on the weekend… and a holiday weekend at that, but I can't wait a second longer to share these recipes with you. If you have a Memorial Day party to go to this weekend and you are looking for the simplest of desserts that will still impress people, this is the cake for you.
I honestly can't believe I haven't had Chocolate Angel Food Cake before. The first time I heard about it was a couple of months ago when my mom blogged about her great aunt making her a special Chocolate Angel Food Cake for her birthday each year. I was then on a mission to give it a try, and I am so glad I did. I made 2 cakes – one from scratch and one doctored up angel food cake mix recipe. I can tell you now, all things created equal, both cakes tasted equally great but I wouldn't go through the trouble of making the one from scratch again when there is the easiest box mix alternative. I purchased the cake mix for .99 cents at the grocery store and it took me all of 5 minutes to mix it all up together and get it in the pan.
Topped with some Cool Whip or Homemade Whipped cream and served with some fresh strawberries… this is the perfect light and delicious dessert to please your guests this holiday weekend! Enjoy!
For the from scratch version, head over to All Recipes to enjoy the recipe I used.
If you happen to have an Angel Food Cake mix in your pantry, and want something incredibly simple, here is the recipe from Nestle Toll House Very Best Baking:
1 pkg. (14.5 to 16 oz.) angel food cake mix
1/2 cup NESTLÉ® TOLL HOUSE® Baking Cocoa
Powdered sugar
Strawberries (optional)
Directions:
PREHEAT oven according to cake mix package directions.
COMBINE cake mix and cocoa in large mixer bowl. Prepare and bake according to cake mix package directions. Sprinkle with powdered sugar; top with strawberries.
Remember to follow baking instructions before consuming.