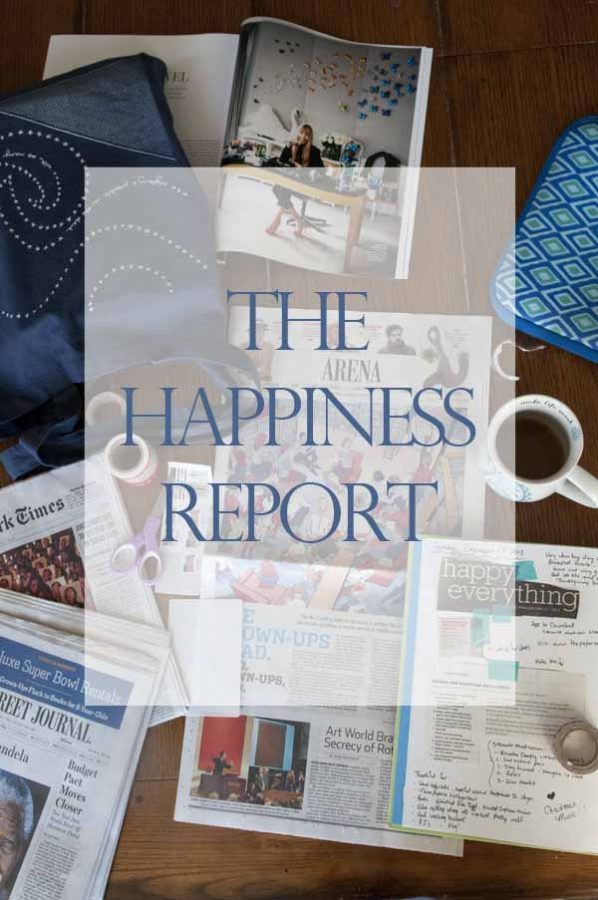 Happy Sunday, everyone!
I've been feeling like such a bad blogger because I absolutely know that now is the time I should be doling out gift guide posts and SEO rich cookie and treat recipes, and Christmas crafting ideas but I'm just not feeling it. Honestly, when you are trying to lose weight, creating unnecessary treats just for a pinteresting blog is kind of counter productive. Even though I know you all would love to see some of that stuff, I hope you don't mind if it comes at a slower pace than the other on the ball blogs. Just know, I'm not on the ball right now, but you know what I definitely am? HAPPY! I've had such a feeling of overwhelming happiness lately… and maybe that's because I've stepped back and disconnected a little more. I don't know, but I like it!
So, with that, I thought it was the perfect time to share my 25th Happiness Report with you! Below are some of the things that have been making me happy lately.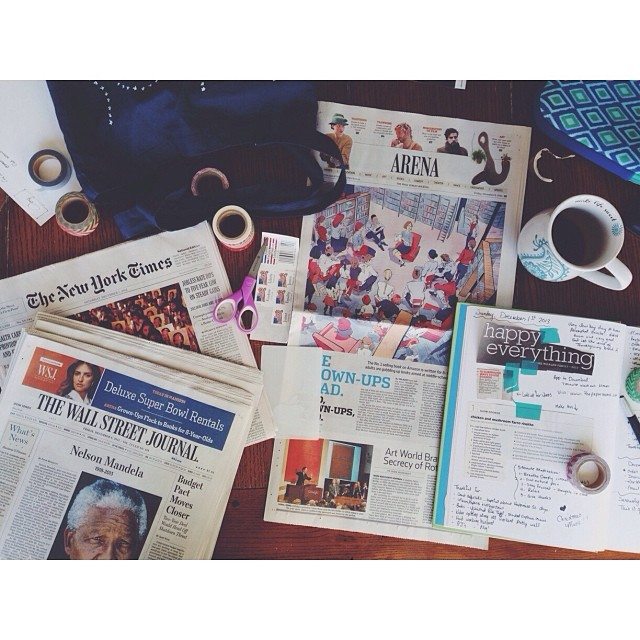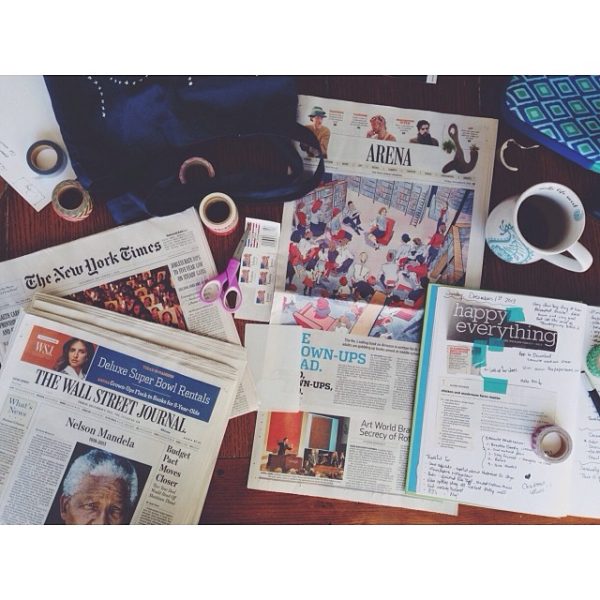 Over the past few weeks, I've developed a new morning tradition. Nudged on by my oh so brilliant friend Naomi, I've started getting up an hour earlier (around 5:20am) and enjoying what my Instagram friend deemed "Happy Hour". As I was going through the Live More Weigh Less Mastery course, I remembered how I used to find such joy in spending many hours clipping things out of magazines and pasting things into books, writing down quotes, sharing gratitude, etc. So, as part of my morning routine, I've created a bubble of time where I read the newspaper, write cards to friends, journal, write down my daily gratitude, capture inspiring thoughts, tape in recipes I want to try and enjoy my coffee. It has become the time of day I look forward to the most. My So Many Stars tote bag has become my "Happy Bag" and I keep stamps, cards, scissors, washi tape, and several favorite books in there. It's completely offline time, so I think of my happiness book kind of as my offline version of Pinterest. Do you have any time carved out just for you to meditate or reflect or be creative? I can tell you getting up an hour early for my time has been so worth it!
If you are a blogger looking for some balance and organization in your life, this is definitely one Kickstarter you want to check out!
I bought new pajamas a couple weeks ago that are both comfortable and just a tad bit sexy (depending on what buttons you leave undone.) Who knew that simply buying new PJ's could make me happy?
I think this gift for the book lovers in your life is so cute! I think I could even be this crafty.
Amy makes me really want to take up knitting. Does't she have the cutest knitting projects on her blog?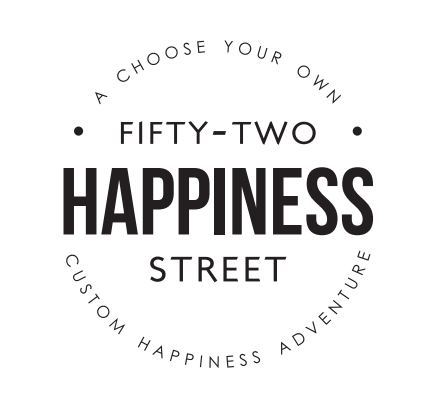 You guys… that logo above is mine for a really special product I'm working on. I cannot wait to be able to offer it to you! But for now, I wanted to share a super secret sneak peek! I'm so excited!
This time of year when all the "best books of" lists come around I get geeky excited. The way this list was created is pretty cool… I added a ton of these books to my Goodreads!
I totally need this sign in my life!
There are so many things about this time of year that make me happy, but I'd better stop there! Now it's…
Disclosure: This blog post contains affiliate links. As an Amazon Associate, I earn from qualifying purchases.