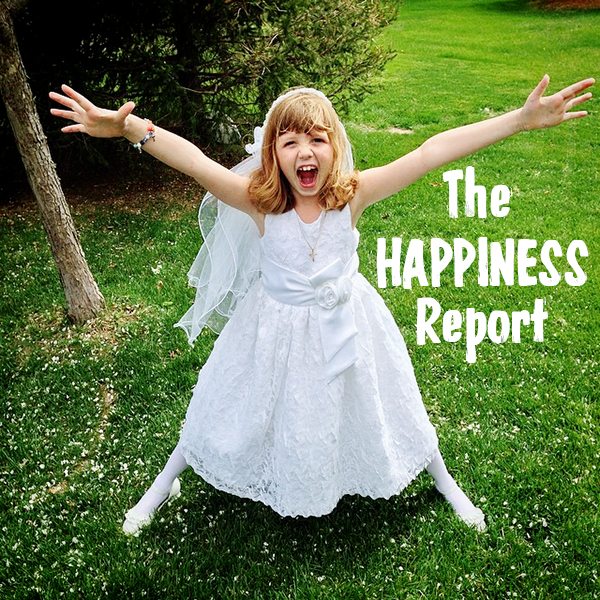 Hi friends and happy Friday! It has been so so so cold here this past week…it's bringing me down. I'm hopeful that this weekend things will turn back around and Spring will be here to stay for awhile. Until then, I thought I'd take a little assessment of the things that have been making me happy lately and share them with you! How does that sound? Make sure you share below what's been making you happy lately too – because that in turn, makes me happy!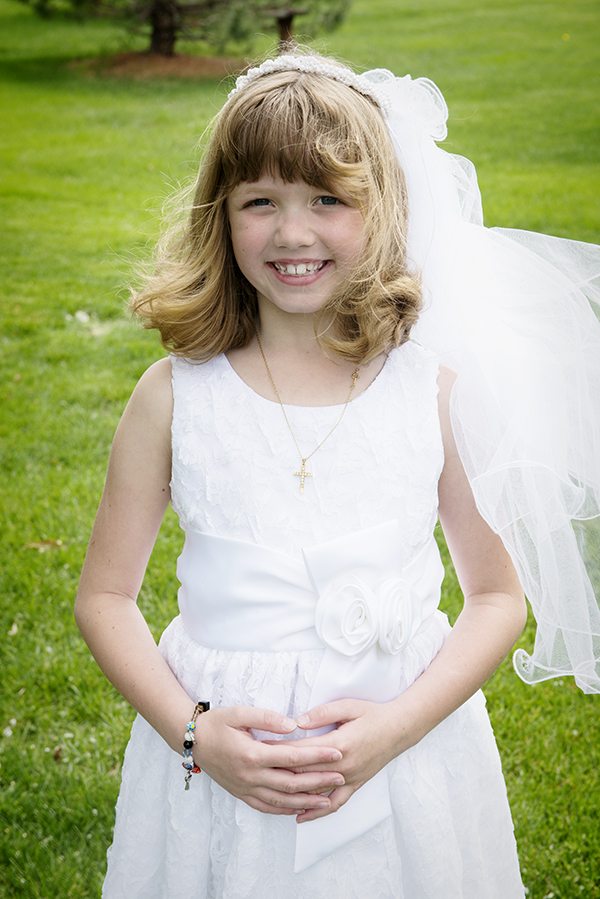 We celebrated Ella's first communion this past weekend. Nick's family all came into town and it was an absolutely wonderful weekend. We recently switched parishes and to be honest with you, this was the first time I've left a first communion celebration for one of our kids with a heart completely full of happiness. Our new parish is such a great fit for us and that makes me so happy.
We went back to Iowa to celebrate Nick's grandmas 90th birthday a couple weeks ago. Hundreds of people showed up to the party to wish Grandma a happy birthday! It was a great celebration and I gave myself the job of taking photos of her and her guests. As I was doing that, I got to listen in on conversations people had with her, sharing memories of times they had together, funny stories and more. I decided right there and then that EVERYONE should have a party like this at least once in their lives. It was such a great celebration of friendship!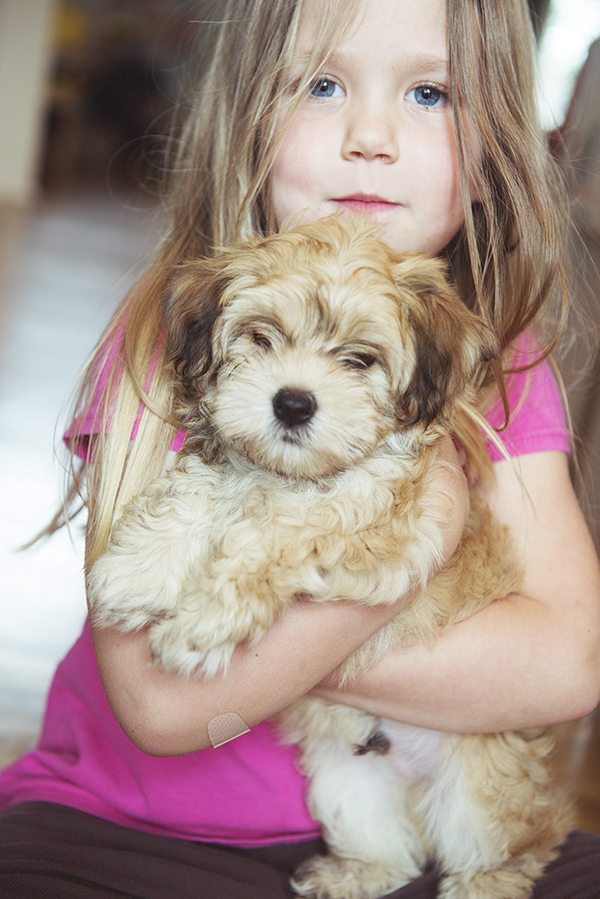 We are puppy sitting this weekend… oh what fun it's been so far! Brownie is a little 10 week old puppy who is the cutest thing on earth. Meg has been playing non-stop with him and I'm pretty sure he's already completely worn out from all the attention. How can a puppy not make you smile?
I made this incredible salad from my friend Sheila's website. It is seriously one of the BEST salads I have ever had. You must bookmark this one to try soon! I also used my new OXO Good Grips Salad Chopper and Bowl to easily turn it into a chopped salad. This will be one of my new favorite salad tools this summer! I can't wait to enjoy a summer full of chopped salads.
As if I needed a reason to love Jon Bon Jovi even more, have you read about his new Soul Kitchen project? Amazing.
Meghan Davidson recently completed a really cool self portrait project. What an amazing accomplishment… love this!
Speaking of photography projects, I love Holly's tips for Shooting a Daily Photo Project. I think I need to come up with a daily photo project…seems so inspiring!
Two good friends have cookbooks available for pre-order right now, and I can't wait to get my hands on them! I think you'll want them too…for indulgent but fun and approachable recipes, you'll definitely want this book. For healthier fare that doesn't feel healthy, this cookbook will be right up your alley. I say stay balanced and get both!
I started running again and using My Fitness Pal again. Although I have a love / hate relationship with calorie counting, I know I need it. Setting goals and working towards those goals makes me happy. You can find me on MFP as dineanddish. Let's support each other!
I am in love with this to-do list method…make sure to watch the video. Seems so simple, right?
I love this blog…so much. It makes me laugh out loud!
Alright friends, I hope you enjoyed the links and found some happiness in this post! Thanks for being here (that makes me happy!) Now it's your turn to share…
Disclosure: This blog post contains affiliate links. As an Amazon Associate, I earn from qualifying purchases.