The Happiness Report #38, featuring Happy Calm Focused, Bags and lots of other happy things!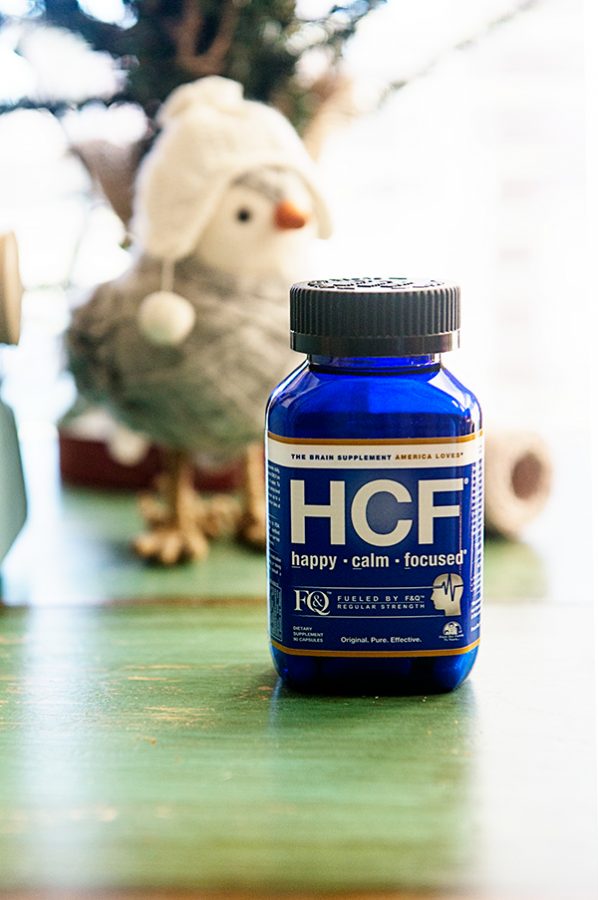 Christmas music is playing, my daughters have been busy in the kitchen making our favorite cutout Christmas cookies (recipe here…you've gotta make these) and I feel like I'm wrapped in a blanket of holiday bliss. It's been a low key kind of Sunday, just what we've needed amidst the hustle of the last few weeks. I thought it'd be a great time to write a happiness report and share what's been making me happy lately!
Last week on my daily "Coffee Talk" on Snapchat (I'd love to snap with you – I'm dineanddish there), I shared that I'd been taking an amino acid vitamin supplement for the past month and I truly believe it's really, really working. So many of you snapped me back asking for more information! I'm not involved with Happy Calm Focused in any way… I have just been really pleased with the product and wanted to share.
Happy Calm Focused was my last resort before I headed to the doctor to see if I had ADD or something. For the past year I have felt so incredibly unfocused, tired and irritable. Overall, I felt like an absolute scatter brain and it was driving me crazy. I'm normally a very organized, on the ball person, but something was happening and I had changed. I felt like my brain was constantly going in a million different directions, I couldn't focus or remember ANYTHING, and I was really tired, despite getting a good nights rest. Every day required an afternoon nap for me to get through the day. I assumed it was hormones, ADD or something, but wasn't sure.
I started taking HCF over a month ago and in the last few weeks I have had 100% more motivation, focus, energy (but not in a hyper kind of way) and general feeling of well being. I can't explain it because I honestly have no idea what has changed, other than the only variable that's different is I've been taking the HCF vitamin supplement. The change has been subtle…I've noticed it mostly in my focus, then in the fact that I feel less strung out and scatterbrained and I have a general sense of peace. Because of the focus, I'm getting so much more done. Anyway, since so many people asked me about it on Snapchat, I thought I'd share it with you all here! I'm assuming I haven't been the only one feeling this way. (I buy HCF on Amazon and take 4 of the vitamins each morning). Let me know if you have any questions about my Happy Calm Focused experience… I'd be happy to share!
OK now on to other happy things!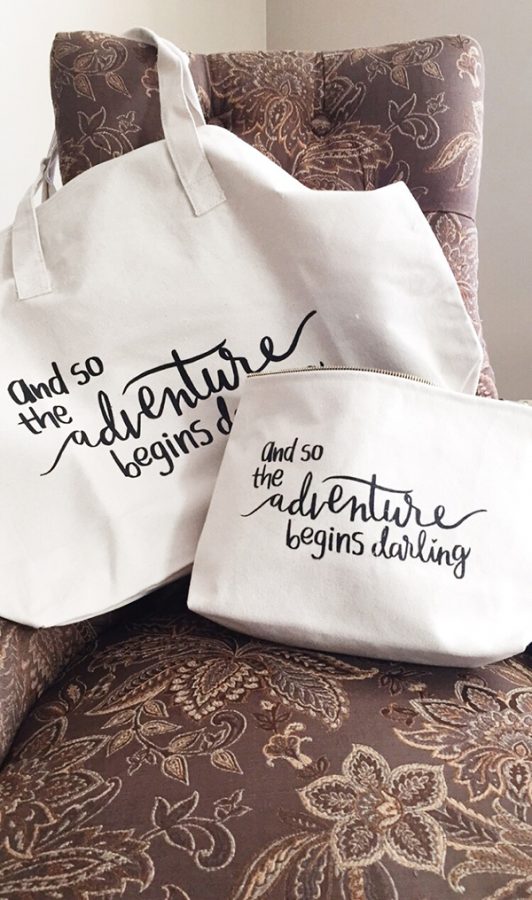 I've been searching and searching for a pouch and bag for my "Morning Happy Hour" time. I wanted something to keep all of my art/journaling supplies in. I found these two bags on Amazon and am absolutely in love. They are canvas mercantile bags, so they are sturdy and roomy! Both bags are so perfect for my needs.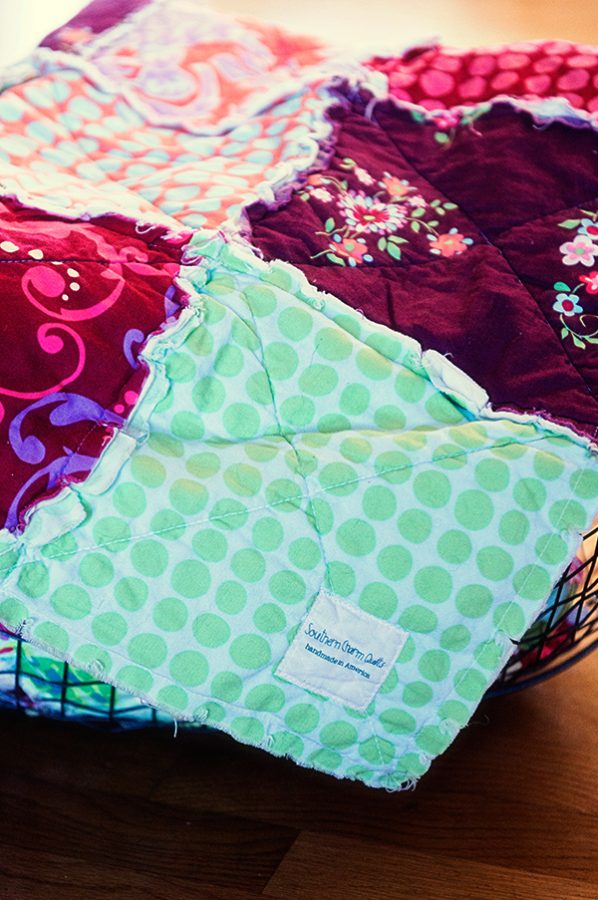 As much as I hate the winter, there is little I love more than snuggling up on my couch with a cozy quilt and a good book. Last year I invested in having a handmade rag quilt sewn for me, and it is truly one of the most beautiful things I own! I love the work of Southern Charm Quilts…their fabric designs are so lovely and their quilts are the perfect snuggle up and read weight. My custom throw quilt makes me so happy!
You've got to check out what this woman has done to spread happiness to kids in hospitals. It's so inspiring!
I am in LOVE with these grain scoops and pretty much everything in this shop. Hint hint, husband.
You'll hear a lot more about this in the new year, but I've been drooling over this blog for awhile now. BUJO for the win!
Same with this blog… I love peeking at others journal entries and lists.
This is one of the most beautiful cakes I have ever seen.
My girls need these for Christmas! If you have long hair, you'll want one too.
Children of the 80's…this will make you smile from nostalgia! Do you have a favorite?
Alright friends! That's it for my happiness report today. Make sure to take a moment and share with me what's making you happy lately! Have a great week!
Disclosure: This blog post contains affiliate links. As an Amazon Associate, I earn from qualifying purchases.