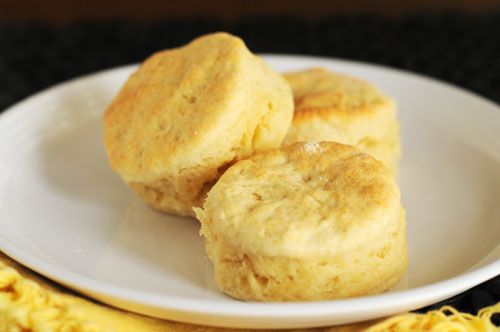 I love summertime…absolutely love it. I love having my kids home. I love the warm weather, the sunshine, and the impromptu neighborhood gatherings that happen when we are all hanging outside. I love not having to be any place in particular by 8am…lazy mornings of snuggling in bed and reading books before we all get up to start the day.
There is one thing I don't like about summertime and that is that my kids need food for breakfast, lunch AND dinner. The nerve of them wanting to eat three square meals a day! Having to feed them totally interrupts my "lets just live by the seat of our pants" summertime mentality. I could get by with just grazing when I'm hungry during the day, but the little creatures I gave life to think that we must sit down to a meal for breakfast and lunch. Saying "just go get something out of the pantry" doesn't work for them, so I actually have to put some effort into feeding them.
Lately I feel like we have been doing way too many bowls of cereal for breakfast and sandwiches for lunch. I have decided to actually start menu planning for breakfast, lunch and dinner while they are home for the summer. That way, they can feel comfortable knowing that yes… mom is going to feed them and I can feel prepared with food on hand when they bring my lazy summertime days to a screeching halt with their "Mommy I'm hungry" cry.
This morning it was buttermilk biscuits with butter and honey and a bowl of fruit. Easy enough and I can actually use the leftover biscuits for Canadian bacon and cheese sandwiches for lunch!
How do you keep the hunger monster at bay for your kids during the summer? I'd love to hear about any recipe ideas you have that would not interrupt my ideal summer day too much, but that will fill the need to feed the kiddos.
This is the recipe my mom always used to make biscuits. It is from the original Betty Crocker cookbook.
Baking Powder Buttermilk Biscuits
1/2 cup shortening
2 cups all purpose flour
1 Tbs sugar
2 tsp baking powder
1/4 tsp baking soda
1 tsp salt
3/4 cup buttermilk (I always use buttermilk substitute… 1 Tbs lemon juice for each 1 cup of milk)
Heat oven to 450 degrees. Cut shortening into flour, sugar, baking powder, baking soda and salt with a pastry blender until mixture resembles fine crumbs. Stir in milk until dough leaves side of bowl (dough will be soft and sticky).
Turn dough onto lightly floured surface. Knead lightly 10 times. Roll or pat 1/2 inch thick. Cut with loured 2 1/2 inch round cutter. Place on un-greased cookie sheet about 1 inch apart for crusty sides, touching for soft sides. Bake until golden brown, 10 to 12 minutes. Immediately remove from cookie sheet. Makes 1 dozen biscuits.