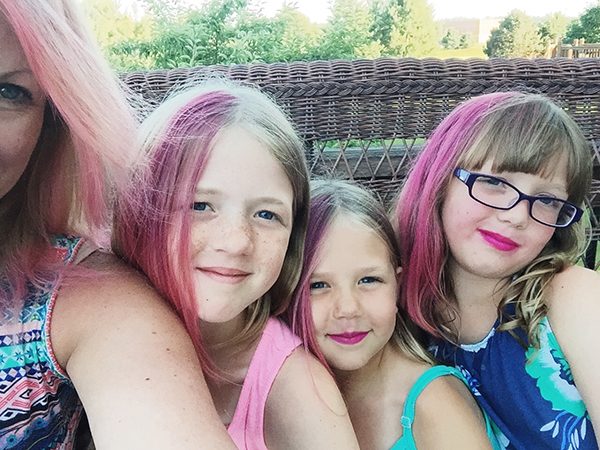 Our summer is officially over and the kids have been in school now for a whole week. It was so hard for me to let summer go this year because it was one of our best, yet. I intentionally didn't do my typical Summer Bucket List, but instead deemed the summer of 2015 "The Summer of Yes".
I vowed that this summer, I was going to say yes as much as I could. If the kids asked to do something or had an idea, even a far out there idea, I said yes (naturally within reason). We had so much fun!
It was the summer of lots of swimming, beaches, pink hair, reading, ice cream for breakfast, sno cones for lunch, sleeping in, staying up late, friends, family, baseball, bike rides, travel and more. I loved absolutely every last second of our summer! (Well I could have done without my mom being so sick and hospitalized for most of it, but even that brought some fun adventures for our family). 

So, today, in honor of "The Summer of Yes" I'm sharing our summer in 1 Second a day. I was turned on to this app by my friend Cheryl. I've been doing a 1 second everyday video since March, but decided to give you a little snippet of our summer in 1 second everyday. Friends, I LOVE the 1 Second Everyday project and strongly encourage you all to download the app and begin taking more videos of your day. Just looking back at our One Second a Day collection makes me so happy! (Check out Cheryl's finished 1 Second a Everyday video from her past year, here. If that video doesn't make you want to do this, I don't know what will! Isn't her family fun? She also has an AMAZING tutorial on how to use the 1 Second Everyday app… check it out!)
I'm also sharing all my favorite photos from the summer. If you follow me on SnapChat Stories (do it – I'm dineanddish over there and am having a blast!) or Instagram (I'd absolutely love to connect there too) you've seen some of these already. However, most of them are new to the world photos that if I didn't share them here would most likely be stuck on my hard drive forever and ever, amen. And that's no bueno. Thanks for humoring me as I share scenes from our best summer yet!