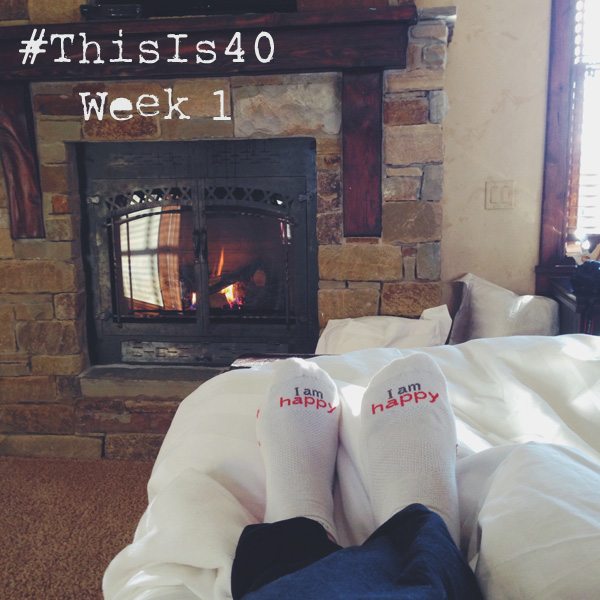 So… I turned 40 last week and oh what a week it was! I spent a week away, part with friends, part with my husband and had a lot of time to think and reflect and plan. I couldn't imagine a better way to spend my birthday! With the thinking came a few regrets. One of those being that I really, really miss doing the Project 365 photo project and sharing it on Dine & Dish with you all. They were never my most popular posts… I know you all come here for the food… but they were one of my favorites.
I've decided to start a new daily photo project called #ThisIs40 and I plan on documenting the next 365 days of my life through photos. Today is the first installment. As always I'd love for you to follow me on Instagram…my favorite social media platform. I'm going to try to take most of my pictures for this project with my DSLR Camera (so they won't be on IG), but there are always some fun things I might share on Instagram with the hashtag #ThisIs40 that I won't share here.
So with all that said, here we go! Thanks for coming along for my 40th year!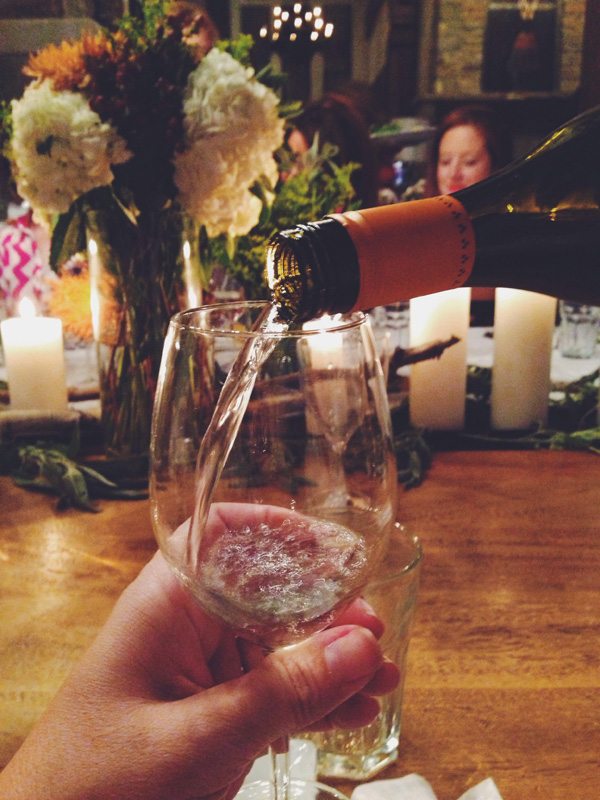 October 5th: My 40th birthday was spent in Park City, Utah (one of my favorite places in the world) with some of my best blogging friends. Heidi, Maria and Kelley planned the most perfect blogging retreat for a small group of us. This trip stemmed from conversations a year ago while most of us were at Harry & David in Oregon and turned into something beyond anything any of us ever expected! It was an amazing few days away, where we learned, laughed, cried, ate, played and just had the most wonderful time connecting with each other. I feel so blessed to have started my 40th year with such great friends!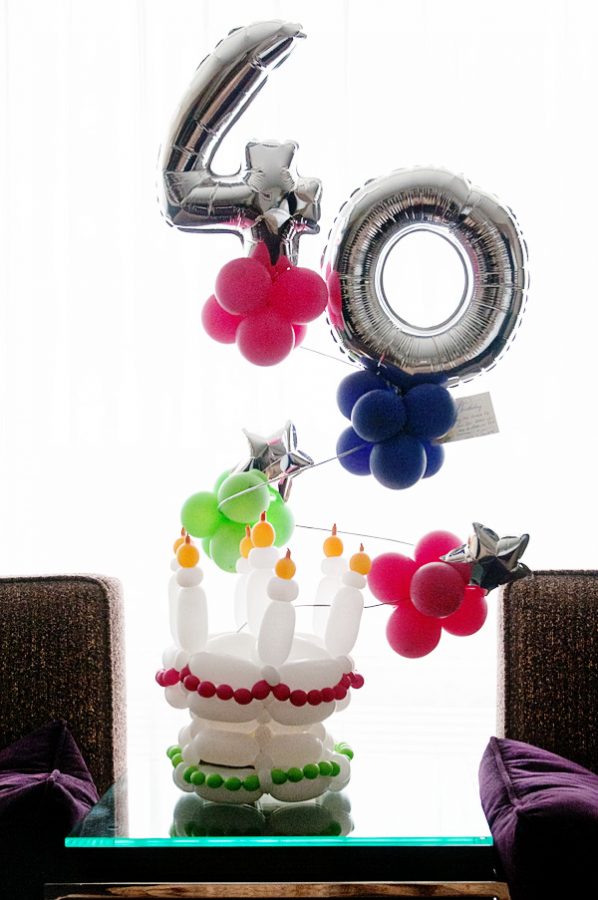 October 6th: On Sunday, I woke up for my final day in Utah, had the most AMAZING breakfast pastry from Les Madeleines in Utah. Then, I headed to Las Vegas to spend the next few days with my husband! Actually, Nick had a work conference at the Aria Resort and Casino so I tagged along. When I arrived this fantastic balloon bouquet was waiting for me from my dear friends, Johnna and Bree. I was so touched, once again, by how thoughtful my friends are. I am pretty darn lucky!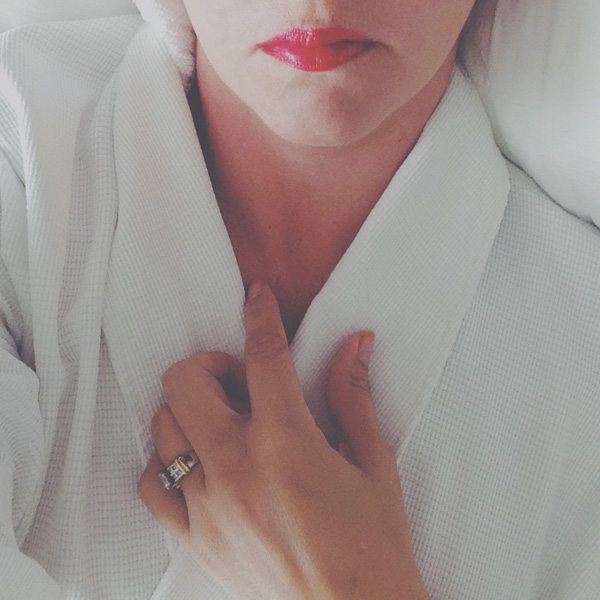 October 7th: I woke up this morning, went to the hotel gym for a run, came back to the room and just took my time getting ready. I didn't have to get ready for anything, but decided to dress up and do my makeup and hair and just be that person for the day. I've learned from taking the Sarah Jenks Live More Weigh Less Mastery Course the power of red lipstick. A simple thing like putting on red lipstick truly can transform the way you feel. You should try it!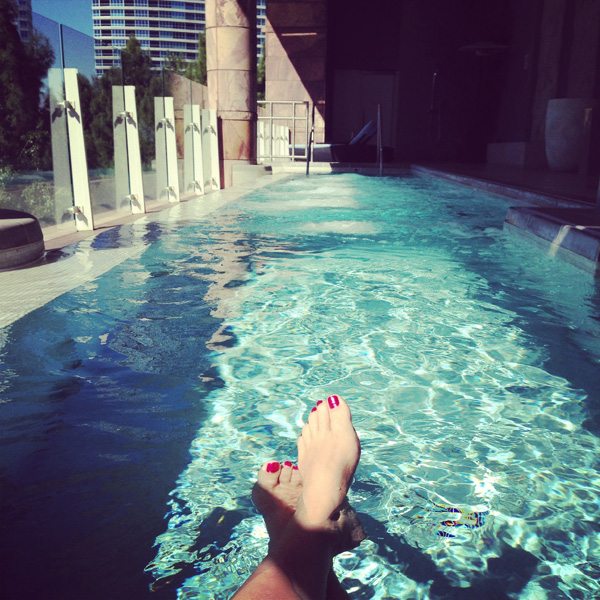 October 8th: Today was my spa day… I gave myself that gift for my birthday! I had a wonderful hot stone massage by a man I nicknamed "Mr. Miyagi". Then I spent a good chunk of the day just hanging out in the various pools and treatment rooms of the spa. It was such a relaxing day! A great gift.
October 9th: The good thing about being on Midwest time when you are near the west coast is you wake up early enough every morning to see the most amazing sunrise. Today's was one of my favorites!
I spent today with two of my blogging friends… you might know Shanna from Pineapple and Coconut and Shawn from I Wash You Dry. We went to lunch together and did some shopping and just had a great day together! Check out these cupcakes Shanna made me for my birthday… aren't they perfect? I think she knows me well, don't you? The cupcakes were some of the BEST we've tasted too… you can find Shanna's Dark Chocolate Cupcake with Salted Caramel Buttercream recipe here. You won't regret it!
Tonight, Nick and I went to see Cirque du Solei's "O". It was really fascinating, but will I get shunned if I say I just didn't like the show as much as I expected to? I know a lot of you absolutely LOVE this show, so I feel kind of uncultured saying it just wasn't my thing, but it wasn't. I guess I'm more of a Broadway girl!
October 10th: As much as I loved my time away, I honestly couldn't wait to get home to see the kids and dog. My mother-in-law drove a very long way to get here and take care of them while we were gone, which meant the world to us. I was so happy to be home though!
October 11th: I came home ready to strategize and get down to business with some of my freelance work and other business ideas I've been tossing around. I was so happy that my new Whitney English Day Designer for Creative Entrepreneur's arrived! Perfect timing!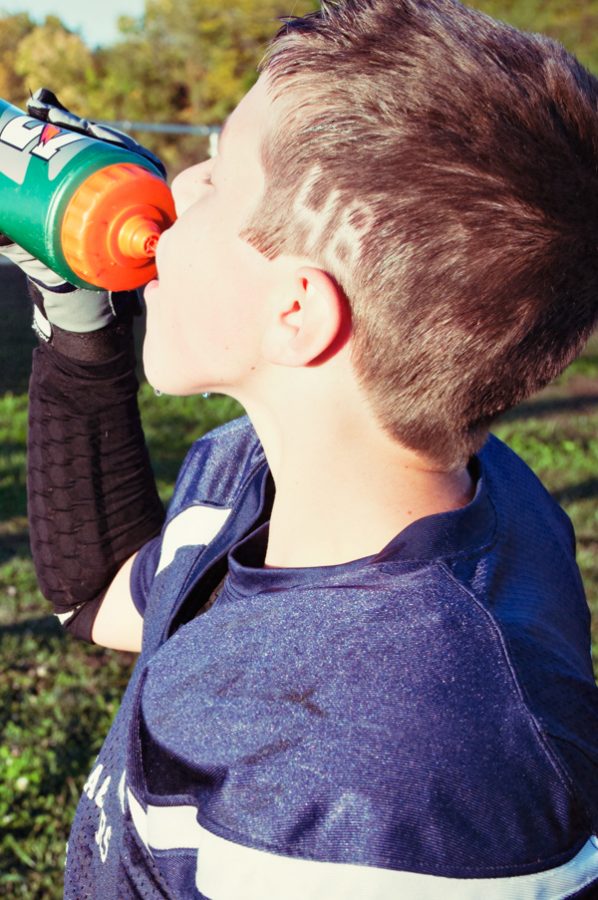 October 12th: I wrote this on Facebook yesterday…so you can see why my son now has the numbers "48" shaved into the side of his head 🙂 "Over the weekend I finished the book Go Ask Alice, the diary of a teenager who becomes defiant and because of a couple poor friend choices, heads down the road to drugs and destruction. In the book, it stated that one common theme among teens who turn to drugs is that they all initially had big arguments with their parents over hair and resented their parents for not allowing them that avenue for self expression. So, guess which one of my kids is now getting his hair cut and having his football number & the Nike swish shaved into the side of his hair. He's pretty excited that I said yes (and glad that I read that book!). Choose your battles, right?"
That's week one of #ThisIs40.. I hope you all enjoyed it. Thanks for sharing in these little glimpses of my life. See you next week!
Disclosure: This blog post contains affiliate links. As an Amazon Associate, I earn from qualifying purchases.