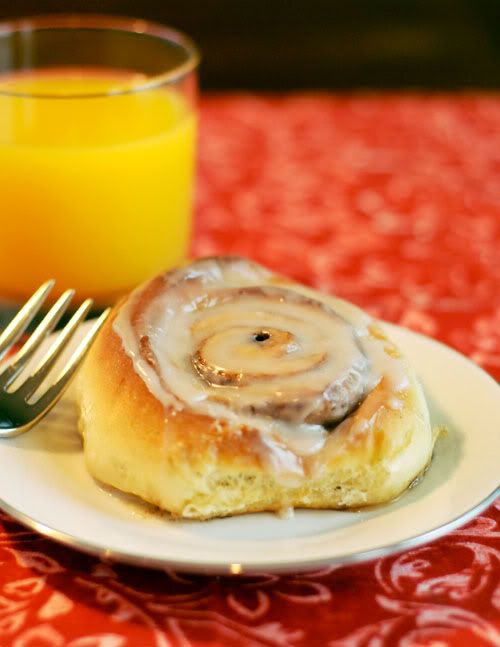 So, I have merely a handful of days left in this pregnancy. The be all end all of pregnancies for this human body because after little Leah comes, there will be no more baby baking happening in this belly. No more. I know that some of you can do this a thousand times over, but not me. At a mere 35 years old, I have never felt older in my life… like my hips are going to seperate from my body at any moment and my feet are going to rupture from swolleness! Plus the thought of being a mom of four children freaks me out a bit. To me, four kids is like a herd of kids. We will be the type of family that will be out and about and others will assume automatically that we must be Catholic because we have a large brood. No, I know four isn't a huge family, but for me, it is a bit overwhelming to think about all of the seats at our dinner table and in our car being filled by the people in our own, immediate family!
Since this is my last time to experience the wonderful miracle of pregnancy (and I do recognized that I am extremely blessed to experience it), I have really been reflecting on what I will miss and what I will not miss about being pregnant.
What I Will NOT Miss About Being Pregnant:
Roughly 6 months of constant sickness.. the nausea, vomiting, dead to the world feeling… won't miss it a bit.
Still, with 6 months of feeling like total crap, gaining more weight than I should have. (I guess I should be thankful for the sickness or who knows how much I would be weighing now!
Having to ask my 5 year old to put my socks on for me because I can't bend down to reach my feet (Thank God for flip flop weather!) As an added bonus, my socks appear to have shrunk to toddler size because when I try to shove my over swollen feet into them, it just isn't happening.
All too frequent doctor's appointments, where they choose to take you from the comfy lobby, put you in a boring room with your pants off and the smallest sheet ever and keep you there for an hour before the doctor comes in.
Heartburn – seriously… I am so thankful this has been just pregnancy induced. What a pain for those of you who have to live with this constantly!
Maternity clothes – can they be any more hideous?
What I WILL Miss About Being Pregnant:
An excuse to wear comfy, stretchy pants evey single day of the week. I am thinking I may keep one pair of maternity jeans for those days where I need the extra room (aka Joey on Friends at Thanksgiving)
The Tae Kwan Do movements happening in my belly. It gets a little annoying when I try to go to sleep at night and she is busy doing a jig, but it seriously is a pretty amazing thing to be able to feel the movements of a child in your own body.
Having a libido – no need to go into details, but let's just say I would like to package up whatever hormone is released during pregnancy and sell it on the street for those of us who are missing this normally!
Getting a little bit of special attention from hubby without relating at all to reason #3… the foot rubs and back rubs and "just go take a nap" opportunities… love that!
Epidural… need I say more? (And I'll add, the 2 day hospital vacation… soooo looking forward to that!)
Eating whatever you want, like half a tray of DeLynn's cinnamon rolls, without having anyone look at you questionably. Again, refer to reason #2 of what I don't like about being pregnant and you'll see that it is a bit of a double edged sword.
My eating half a tray of cinnamon roll days are almost over, but I am going to have to take advantage of it while I can. Pregnant or not, my friend DeLynn's cinnamon rolls will make you want to devour the whole pan anyway – they are that good!
(I halve the recipe and make the dough in my bread machine)
DeLynn's Simply Sinful Cinnamon Rolls
SERVES 12 (2 rolls each)
Soften yeast in 1/2 cup of warm water, with 1 teaspoon sugar added; Set aside for five minutes.

Put milk, sugar, salt, and about one cup flour in a large bowl,and beat well with a wooden spoon.

Then add eggs and yeast mixture and a couple cups of flour and beat again.

Add the soft butter and the rest of the flour,adding the rest of flour very slowly, until the dough is still too stiff to stir.

Knead the dough until it is smooth and satiny, adding only enough to keep if from sticking.

Add more of the flour, as needed.

Place dough in a greased bowl, turning once to grease all sides.

Let rise in warm place until double, about an hour,covering bowl with a towel or plastic wrap; I use my oven with the light on and the oven itself turned on for 30 seconds; The optimum temperature is around 90 degrees.

Punch down, kneading for about 30 seconds to remove bubbles; Cover and let rise again.

Punch down dough again.

Cut with a knife into four parts, and shape into balls; Roll each ball into a 8 X 14 inch rectangle.

Spread the dough with about 3 tablespoons butter, leaving far edge unbuttered.

Spread with one fourth the cinnamon sugar mixture.

Roll up; roll tightly; Pinch edges; Cut into slices.

Place in greased pan and let rise until double in size, 45-60 minutes.

Bake in a 350 degree preheated oven for 20-25 minutes.

Frost with a powdered sugar glaze or light amount of canned vanilla frosting.
Those of you participating in Adopt a Blogger #3 should have connected with your matches by now. If you haven't, please do. If you are having trouble getting a hold of your match, please let me know as soon as possible and I will try to help out!