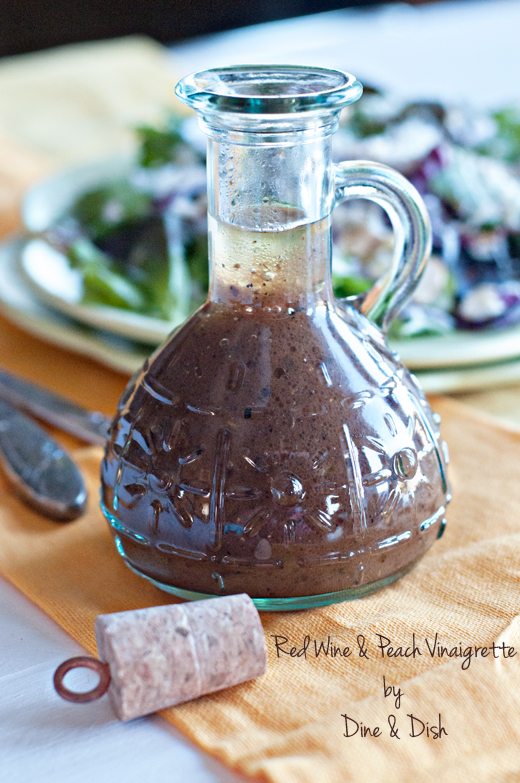 A few weeks ago, I had the pleasure of heading to Medford, Oregon to spend a few days with the folks at Harry & David.
First of all, as you can probably guess, I loved Oregon. Completely and totally to pieces. And yes, I may have said one or two times that I want to move there… big shocker, right? I promise I don't say that about every place I visit… just many!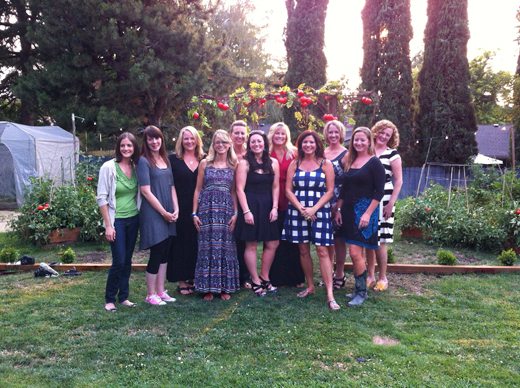 Friends from left to right: Maria, Rebecca, Amy, Jenna, Heidi, Jessica, Lori, Sandy, me, Rachel and Bridget
Joining me on the trip to Oregon were some of my great friends in the blogging business. You know them all, I'm sure, and I bet you read their recaps weeks ago… these gals are talented, smart, beautiful and totally on the ball. I would be the slacker of the group.
We gathered together in Medford to spend some time getting to know the folks at Harry & David, a bit better. We were given the opportunity to take an inside peek at the company, look at how their operations run, and discover the true heart of their organization… the people who have worked for them throughout the years. Needless to say, I was impressed.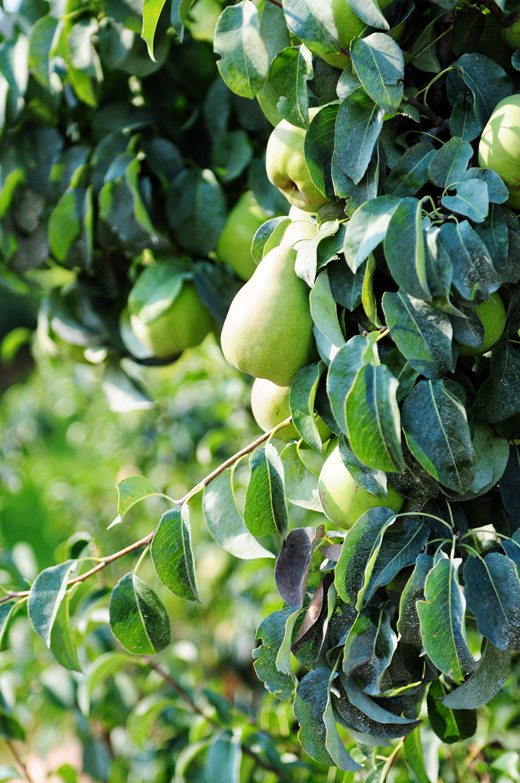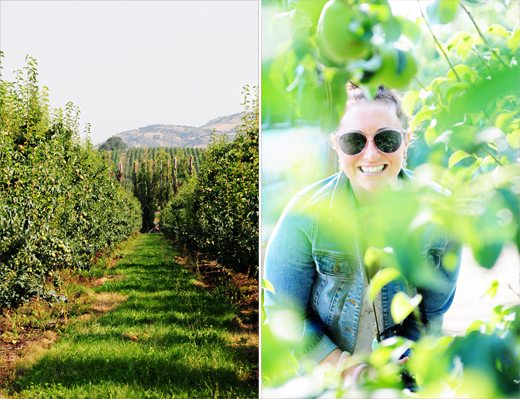 While I was in Oregon I learned a few things. I discovered that Harry & David grows their pears and peaches right there in Oregon. I also learned that they are the most incredible peaches and pears I have ever tasted (which is why I am signing up for The Harry & David Fruit of the Month club ASAP… you can't get fruit like this in Kansas!)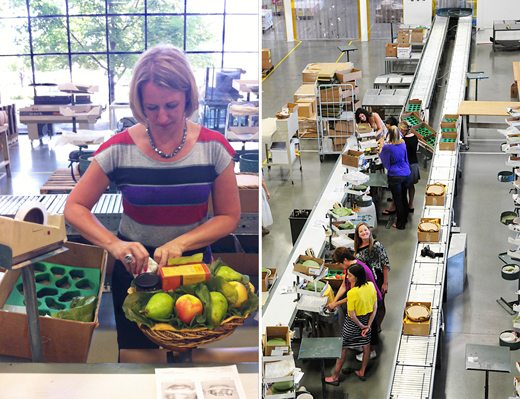 I learned that I have fairly mad skills when it comes to basket arranging. Creating and tying bows… not so much. (Plus I found out that Harry & David is full of long-term, dedicated employees. People who work there, stay there. As a former Human Resources person, I know what a special thing that is… they are obviously doing something right!)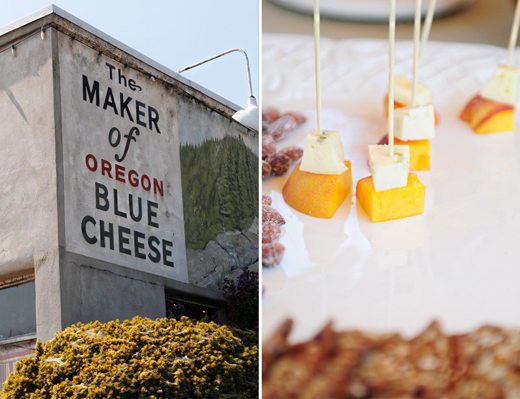 I discovered that even though I thought I hated blue cheese, I actually LOVE blue cheese… specifically blue cheese from a friend of Harry & David, Rogue Creamery. See that simple little app up there with Harry & David peaches and a piece of blue cheese? I could eat that every single day and nothing else and be perfectly happy. So good.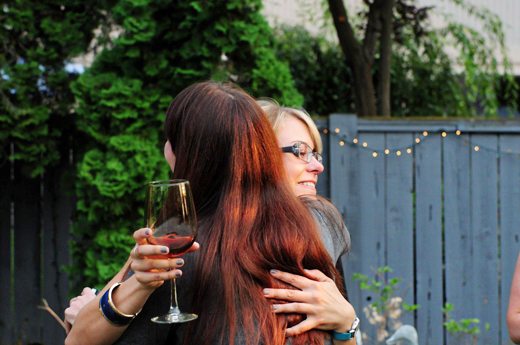 I was also reminded of my love for the friendship I have with people I have met through the years from blogging. It's crazy that some of the people I consider to be some of my dearest friends are people I met on the interwebs. I am so thankful to have these ladies in my life and am especially grateful to Harry & David for bringing us together for an epic event. It was truly fantastic.
The recipe I'm sharing today is a throw together of an incredible salad we had on the Harry & David event. It was probably one of the best salads I have ever had and the dressing was so light…I had to try and create a version at home. I have no idea if I'm even close, but this Red Wine Peach Vinaigrette is almost as good!)
Recipe: Red Wine Peach Vinaigrette
A light and refreshing Red Wine Peach Vinaigrette recipe.
Ingredients
2

Harry & David peaches

pitted and sliced

1

Tablespoon

garlic

minced

2

Tablespoons

red onion

chopped

Salt and freshly ground pepper to taste

4

Tablespoons

dry red wine

1/2

cup

extra virgin olive oil

1/4

cup

balsamic vinegar
Instructions
Place all ingredients into a blender or food processor and puree until smooth. Serve over a fresh spring mix salad. Refrigerate after use.
Disclaimer: Harry and David paid for my travel and accommodations and treated us to an amazing event. All opinions expressed are my own.