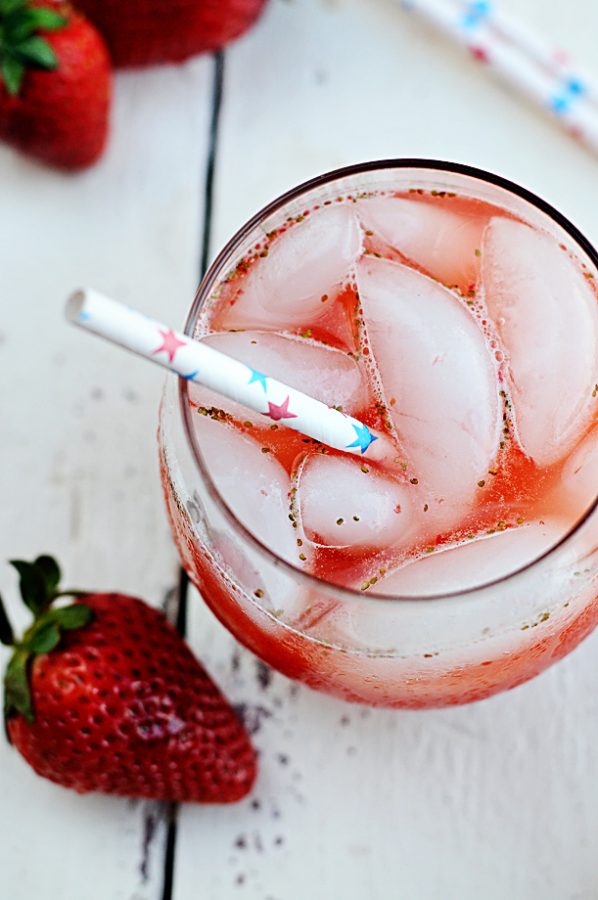 Strawberry Lemonade Spritzer
I consider myself very lucky to have a mom who I can also call my best friend. I love many things about my mom, but I've managed to sum up a few of my favorite things about her that make me smile.
It's the thought that counts. My mom isn't a big card sender and coincidentally, neither am I. When I was growing up my mom and I would be in a department store and I'd hear her calling my name.. "Kristen, come here!" I'd walk over and she'd have a card in her hand and would say "Now, if I were the card buying type, this is the card I'd give you for your birthday." Although she didn't buy the card, she thought of me when reading a card and in my opinion, that was good enough. I have so many great memories of my mom and I, standing in the card aisle, laughing and crying over cards we would give each other if we were the card buying type.
Never underestimate the power of Midol. No matter what, when I call my mom and am being overly emotional or unreasonable about something, she'll say "Honey… what time of the month is it?" I usually am annoyed and dismiss her thoughts that everything irrational in my life is PMS. Then, sure enough, a couple days later she is proven right.
Choose your friends wisely. One thing my mom drilled through my head growing up was to choose my friends wisely.  She would often remind me the people I associated myself with determined what other people might think of me. I now spend a lot of time teaching this life lesson to my kids and have to remind myself of this lesson often as an adult. Choose your friends wisely as they are a huge part of shaping who you are and who you become.
Be spontaneous. When I was a senior in high school, in the dead of winter, I woke up to this note on the kitchen table "Went to find the sun… be back on Sunday". My parents were tired of the winter and decided that instead of complaining about it, they would do something about it. They packed up their Mustang convertible and headed south in search of warmth.  My mom has always had a bone of spontaneity about her and I admire that so much. It's hard with younger kids, but I can't wait until I can take after my parents when it comes to being spontaneous.
Sing like no one is watching. I can't hear the song "How Great Thou Art" without thinking of my mom. When that song is played, I am immediately taken back to Sunday morning in church and my mom's beautiful voice booming over the entire congregation. When you are moved by a song, you've got to sing it and sing it loud… like no one else is around.
I could go on and on, but I'll save the rest for another day. Mom – if I were the card buying type, my card would say something like "Thank you for being my mom… in good times and bad, I know I can always turn to you for love, advice and support. I admire you, treasure you and love you."
This recipe for Strawberry Lemonade Sprtizer is something I'd love to share with my mom today. She loves lemons and can eat strawberries again after a long respite. Cheers to you, mom, and all the other mamas out there doing the most difficult job in the world. I'll add a little spike of vodka for those of you who have toddlers or teenagers. You deserve it!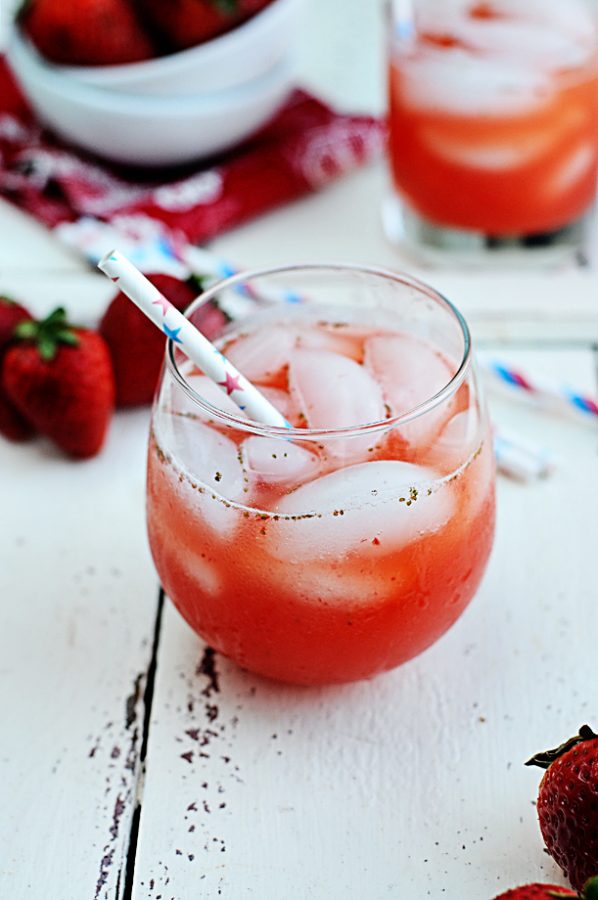 The adorable straws in these photos are from one of my favorite sponsors, Hey Yo Yo on Etsy. Make sure to check out their store for festive paper straws, cupcake liners nut cups and more.

Strawberry Lemonade Spritzer from Delish

Strawberry Lemonade Spritzer
Ingredients
3

cups

strawberries

hulled

2

Tbsp

sugar

8

cups

prepared lemonade

I used Country Time, but fresh or frozen will do as well

Club Soda

In

a food processor

combine strawberries & sugar. Puree until smooth.

Add lemonade and mix. Refrigerate for at least one hour.

Right before serving

combine lemonade & club soda (2 parts lemonade and 1 part club soda)
Instructions
cups strawberries, hulled

Tbsp sugar

cups prepared lemonade (I used Country Time, but fresh or frozen will do as well)

Club Soda

In a food processor, combine strawberries & sugar. Puree until smooth.

Add lemonade and mix. Refrigerate for at least one hour.

Right before serving, combine lemonade & club soda (2 parts lemonade and 1 part club soda)