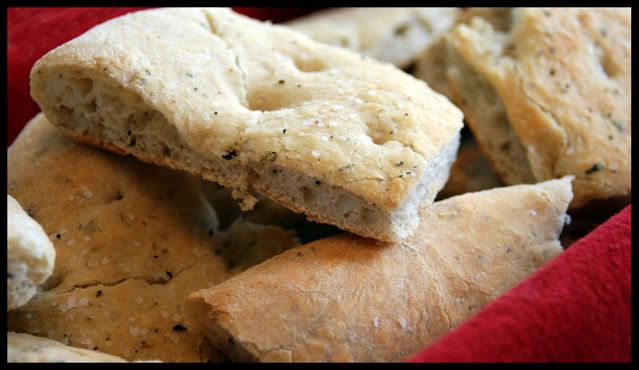 I love to try new recipes. I love finding things that I have not tried before and branching out to taste new flavors. I would say that on an average week, I make a given 5 new recipes…sometimes more, rarely less. The internet recipe sites, all of the published cookbooks and magazines out there and all of the amazing food blogs tempt me on a daily basis to try something new.
With that being said, I also have my good old standbys. The recipes that are tried and true and that I keep in rotation on a monthly basis. These are the recipes that I grew up on or that I have made so often I can practically create it in my sleep.  One of my favorite things is when I find a recipe that is new and it is so good it creeps into the monthly rotation. Without any history with me at all, it is a recipe that I know instantly I will be making again, and again, and again.
As luck would have it, I found a new keeper yesterday.  The recipe is as simple as they come, but the variations are endless. The recipe? A very basic foccacia bread recipe that I found on Recipezaar. I make bread all the time but for some reason I have always stayed clear of foccacia. It is not because I don't like it. It is simply because I thought I could buy a better version at a bakery than I could make at home. I found out yesterday that my thoughts were wrong. The bread I made was simple, yet as delicious, than the versions I could find at a bakery around here. In fact, I am going to venture to say it was actually better than the bread we can find around here, mostly because it was fresh from the oven.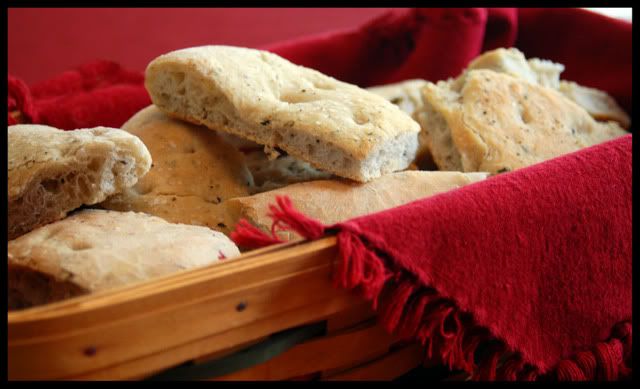 What is it about this bread recipe that makes it worthy enough to be a standby in my house? Well…for starters it is simple and quick to make. Next, it is extremely versatile. I was inspired by the clover rolls I made last week and just used Kosher salt and cracked pepper as my topping, but the possibilities are endless. Try adding some olives, sundried tomatoes, mozzarella cheese, parmesan, rosemary, caramelized onions… you get the point. Make a thicker loaf and you can slice it down the middle to make a delicious Italian sandwich.
For a basic Italian bread recipe…one that would be a great addition to almost any meal, welcome this delicious recipe into your rotation.
Focaccia Bread
Some amazing Focaccia Bread
Ingredients
2 3/4

cups

all-purpose flour

1

teaspoon

salt

1

teaspoon

white sugar

1

packet active dry yeast

1

teaspoon

garlic powder

1

teaspoon

oregano

1/2

teaspoon

dried thyme

1/2

teaspoon

dried basil

1

dash

ground black pepper

1

tablespoon

vegetable oil

1

cup

water

2

tablespoons

olive oil

Toppings of your choice
Instructions
n large bowl, stir together flour, salt, sugar, yeast, garlic powder, oregano, thyme, basil, and black pepper.

Mix in vegetable oil and water.

When dough has pulled together, turn out onto lightly floured surface and knead until smooth and elastic.

Lightly oil a large bowl, place dough in bowl, and turn to coat with oil.

Cover with damp cloth and let rise in warm place 25 minutes.

Preheat oven to 425 degrees.

Punch dough down, place on greased baking sheet.

Pat dough into 1/2-inch thick rectangle (doesn't have to be perfect).

Using your knuckle, make indentations in the dough about 1/2-inch apart, then prick dough with fork.

Brush top with olive oil, then sprinkle with your choice of toppings.

Bake for 13-15 minutes until golden brown.