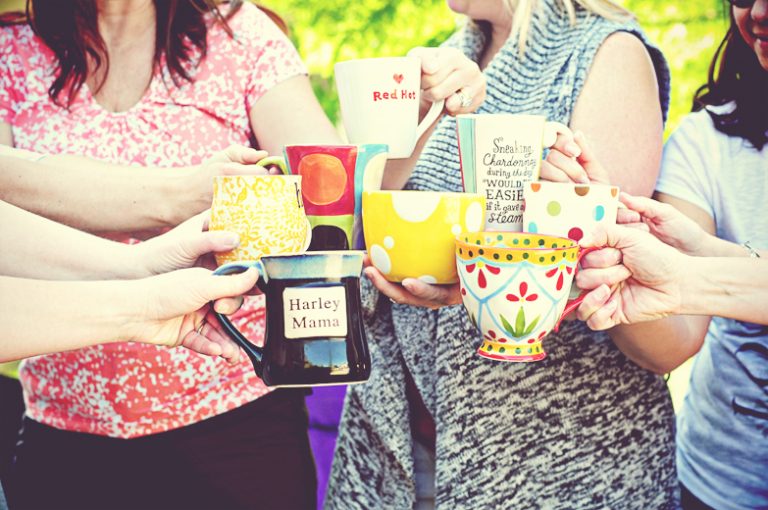 This morning, some of my friends came over for coffee and homemade cinnamon rolls. I thought it would be fun to have a coffee gathering this week to tie in to the #Shot4Shot campaign Tracey and I are participating in for Shot@Life. Have you taken a shot of your mug yet to help raise awareness for Global Immunization Week and to be included in the giveaways for some great prizes? If not, head on over to this post for more details to see how you can get involved. It's as simple as helping to spread the word!
I asked each friend to bring their own coffee mugs to breakfast this morning. I thought I'd do a little bit of analyzing to see what kind of insight I could gain about my friends simply by checking out the coffee mugs they chose to bring. Let's start off with Bree…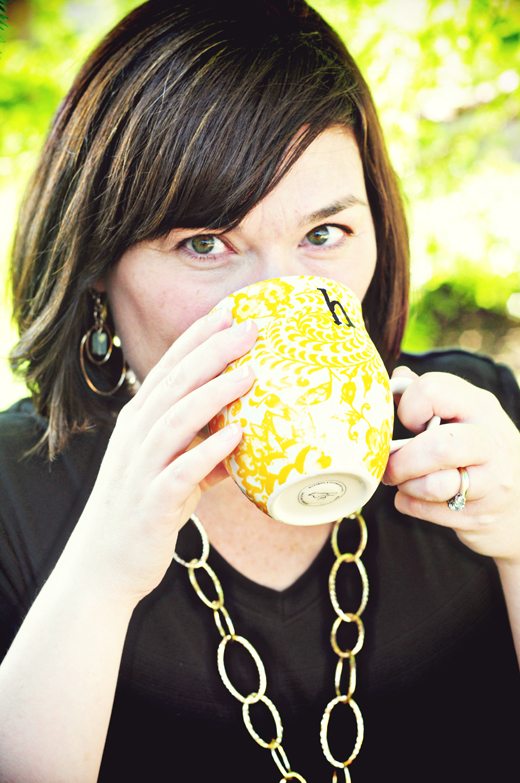 Bree went with a classic, monogrammed, Anthropologie mug. If you are familiar with Bree and her blog,  you know she is quite the hostess, offering up her home and food to friends, neighbors and family. It didn't surprise me at all when Bree mentioned that she often gives out of town guests an Anhropologie mug with their own initial on it when they come to visit!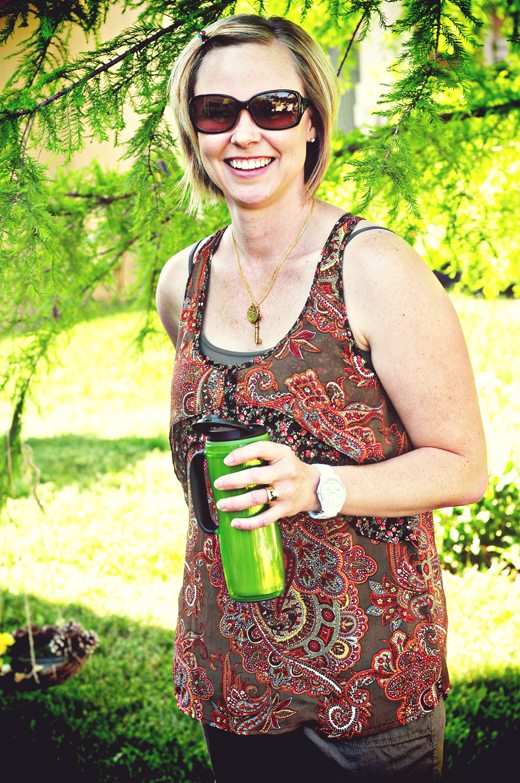 Kara is the mom of twin 5 year old girls, works a busy job and is always on the go. It is only natural that her mug of choice is a practical travel tumbler… sturdy and indestructible with a fun pop of color!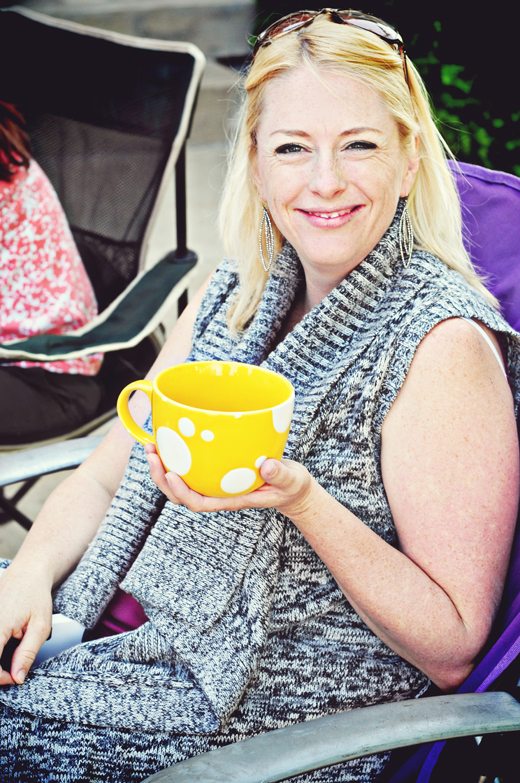 Speaking of busy moms, how about my friend Jennifer's big mug for her coffee? Jen has triplet 1st graders and a spunky 5 year old daughter Leah looks up to. In addition to that, Jennifer owns her own photography business. Jennifer is one busy mom, which explains why she needs a big mug of coffee to keep her fueled!
We all got a good chuckle out of DeAnn's mug, but even more so when she told us the story behind it. DeAnn coordinated our church Vacation Bible School last summer for hundreds of small children. A mutual friend of ours gave DeAnn this mug on the final day. If you have ever volunteered for vacation bible school, let alone coordinated it, I'm sure you can nod your head and relate to the saying on her mug!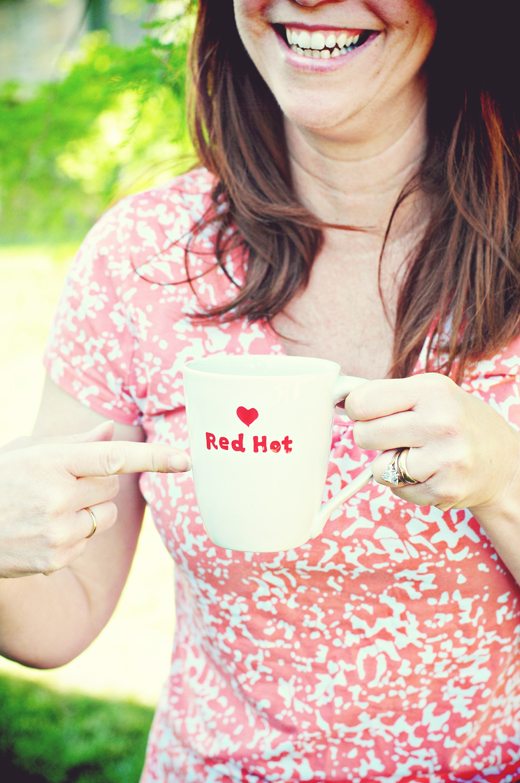 Sandy is one of the most fun and vivacious friends I have. Her mug, a gift from her husband, was spot on!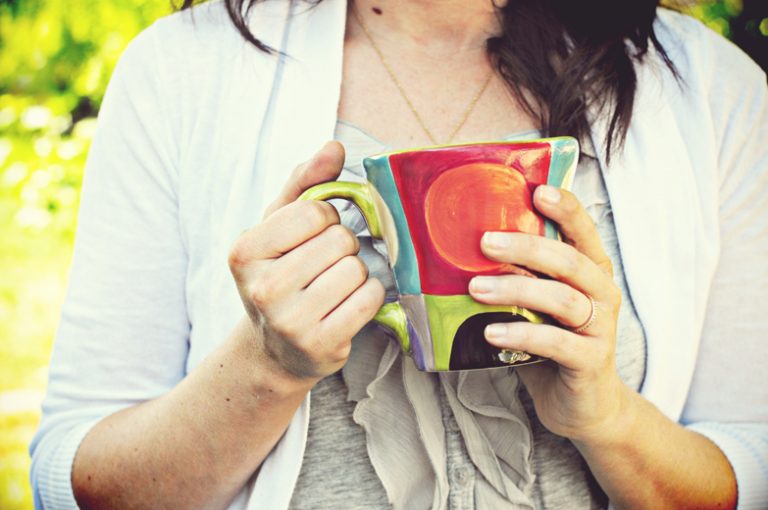 Courtney had a very colorful, fun mug, which fits her perfectly. Courtney is a very talented, fitness minded mom with many layers to her personality, just like the cup she chose to bring!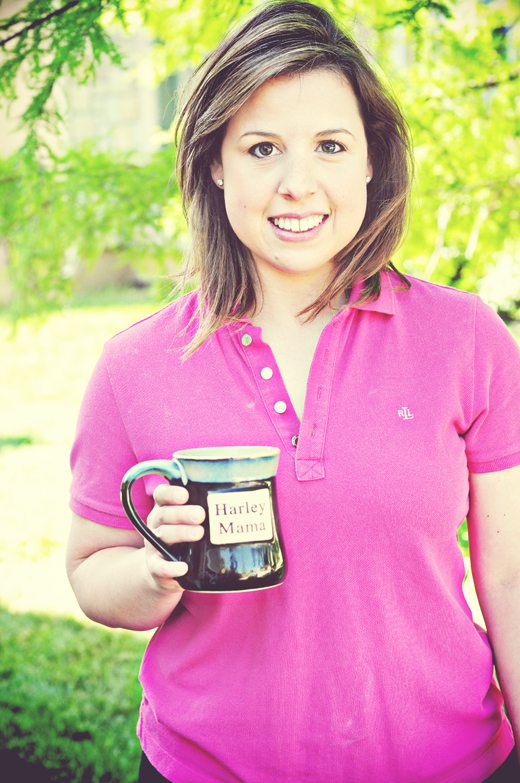 Kelly is new to our block but seems to be fitting in just fine! I haven't seen Kelly out riding any Harley's lately, but since her last name is Harley, the mug she chose describes her quite well!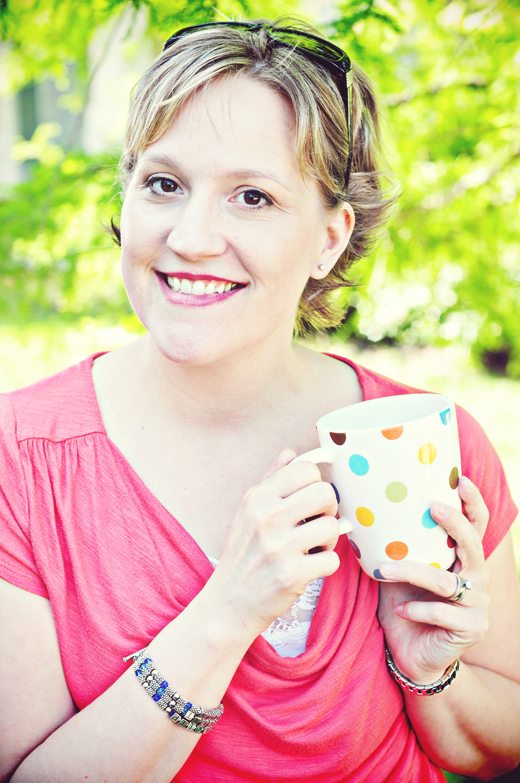 My friend, Tracie, forgot the mug she chose to bring on her kitchen counter at home, so she borrowed one of mine. What does this tell me about Tracie? Well, that's she's human, just like the rest of us! I always admire how Tracie seems to "do it all" but I'm guessing her mornings are similar to mine where just getting the kids dressed, fed and off to school feels like a major accomplishment. We can all relate to that, right?
That's it for my #Shot4Shot mug party wrap up! I hope you'll share your #ShotOfCoffee and #MyMugShot picture with me… pick your favorite and tell me why you like it so much!