The Whiskey Me Away is a Whiskey Cocktail Recipe, made perfect for the good old boys club.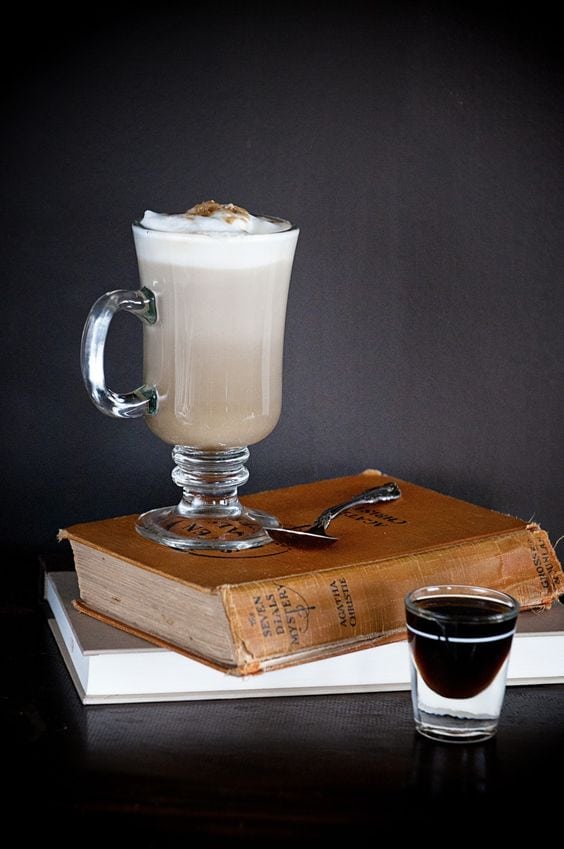 This Whiskey Me Away Whiskey Cocktail was originally created for a former site called The Boys Club. Recipe is now housed on Dine & Dish.
Hey Boys Club! I'm really honored to be allowed into the club today to share a favorite cocktail of mine. As a mom of three girls and one boy, I often get shooed out of my sons room with a quick point to his "no girls allowed" sign on his door. I get you all wanting your own space, but I'm glad the boys here understand that sometimes girls have good things to offer.
Just to give you a little background, I have 4 kids. I'll just end my background with that. That should be enough to tell you why I've named one of my favorite drinks "Whiskey Me Away". After days of carpool, football games, homework, gymnastics, being responsible for keeping other humans alive, etc., it's no wonder I want to curl up at the end of the week with a smooth and sweet beverage and a good book. What I used to think would be a pretty lame way to spend a Friday night is now what I look forward to more than anything most weeks. Some alone time to relax, unwind, sip my Whiskey Me Away and dive into an enthralling read. Heaven, I tell ya.
So the star of my Whiskey Me Away cocktail is a brown sugar and whiskey simple syrup. I know, right? Good stuff.
If you need a cocktail to warm you up and help you chill, the Whiskey Me Away Whiskey Cocktail is just that. I hope you enjoy it!
For more whiskey cocktail inspired creations, check out:
Whiskey Me Away Whiskey Cocktail
The Whiskey Me Away Whiskey Cocktail is a simple cocktail perfect for those nights where you just need whisked away.
Ingredients
For the Brown Sugar Whiskey Simple Syrup
1/4

cup

brown sugar

1/4

cup

Whiskey
For the Cocktail
1-2

shots whiskey simple syrup

2

ounces

whiskey

8

ounces

dark roasted coffee

brewed

frothed milk or whipped cream

optional

additional brown sugar for garnish

optional
Instructions
Combine both ingredients in a small saucepan. Bring to a soft boil over medium high heat, stirring continuously. Once sugar is dissolved, remove from heat and let stand until ready for use.

Place whiskey simple syrup and whiskey in a coffee cup. Pour dark roasted coffee over and stir until combined, and a nice caramel color. Top with frothed milk or whipped cream. Sprinkle brown sugar over the whipped topping. Serve warm.
Notes
Note: To store simple syrup, allow to cool then pour into a glass jar, cover and refrigerate.
For this whiskey cocktail, we prefer Whiskey from Brickway Brewery and Distillery in Omaha, Nebraska.